out of stock
as of December 1, 2023 7:42 pm
$279.99
in stock
5 new from $279.99
5 used from $130.00
as of December 1, 2023 7:42 pm
$649.00
in stock
2 new from $649.00
14 used from $409.99
as of December 1, 2023 7:42 pm
Last updated on December 1, 2023 7:42 pm
3DMark For Android
3DMark For Android is a benchmark tool developed by Futuremark to test the performance of a Android mobile device's graphical performance. In this instance we are using the older Ice Strom test which uses OpenGl ES 2.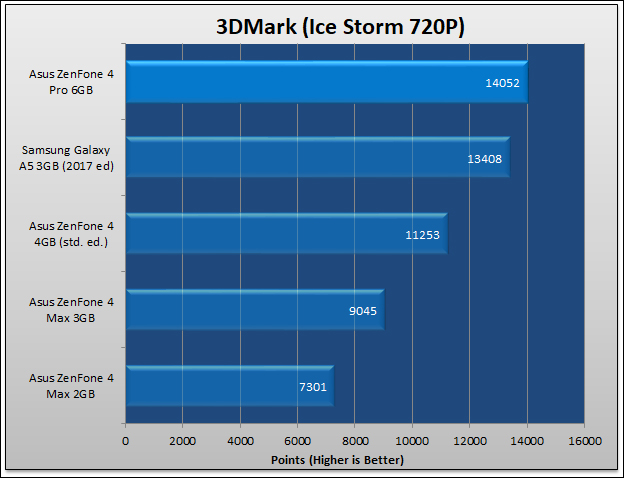 AnTuTu Benchmark
AnTuTu is one of the most popular benchmark apps for Android devices. It tests many parts of your device and assigns an overall score.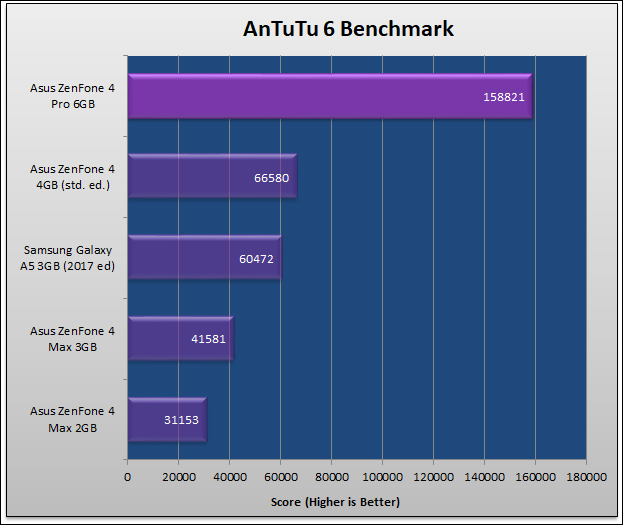 Basemark OS II
Basemark OS II is a system-level All-In-One benchmarking tool designed for measuring overall performance of smartphones and tablets from all platforms, including Android, iOS and Windows phone 8. The benchmark features a comprehensive suite of tests including system, internal and external memory, graphics, web browsing, camera, battery and CPU consumption.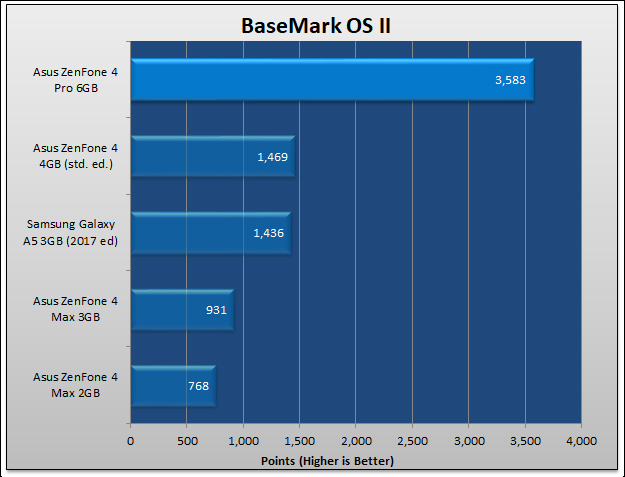 Battery Life
For testing the true battery life of mobile device we have used the simplest expedient possible – use them from fully charged until they turn themselves off and record the time it took. For talk time recorded this is a mix of 4G and 3G coverage. For 3D Gaming we have used Modern Combat 5: Blackout. For Internet this is a combination of YouTube, Netflix, and typical Internet surfing – including using Gmail for email. For charging the included charger was used and we timed how long it took to fully charge the battery.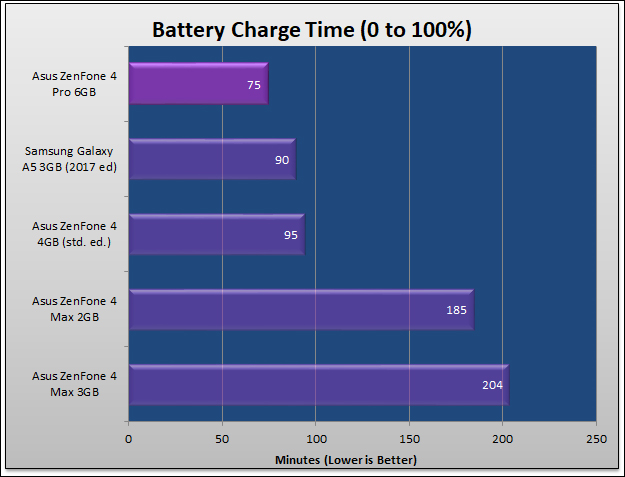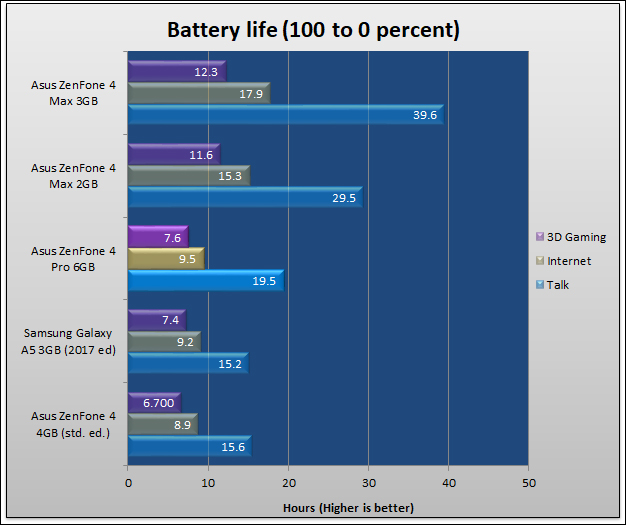 GFXBench Manhattan Benchmark
GFXBench is a high-end graphics benchmark that measures mobile and desktop performance with next-gen graphics features across all platforms. As a true cross-API benchmark, GFXBench supports all the industry-standard and vendor-specific APIs including OpenGL, OpenGL ES, Vulkan, Metal, DirectX/Direct3D and DX12. It automaticaly detects the API level supported by your device and runs the relevant high-level tests. While it includes numerous tests we have focused solely in on 'Manhattan 3' which uses either the OpenGL ES 3.1, Desktop OpenGL, or Metal API.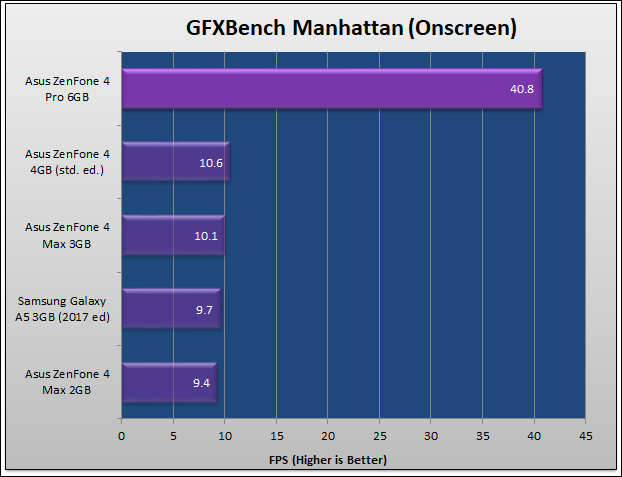 JetStream Benchmark
JetStream combines a variety of JavaScript benchmarks, covering a variety of advanced workloads and programming techniques – covering classical, synthetic, and real-world examples – and reports a single score that balances them using geometric mean.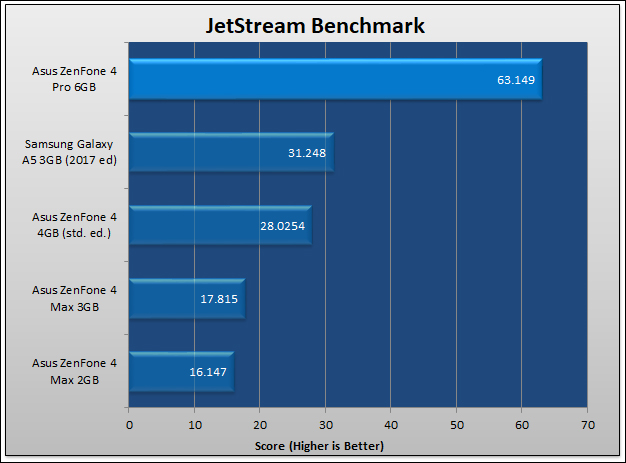 Networking Performance
For testing the networking abilities of a phone we have devised a simple test: copying 5GB of mixed sized files to and from the device over our home network. This homenetwork uses Ubiquit AC-Pro wireless access points connected to a Ubituiti EdgeRouter 8 Pro. The send/receiving device on the other end of the device is a Ryzen 7 1800X based system using an Intel 900P 280GB NVMe solid state drive.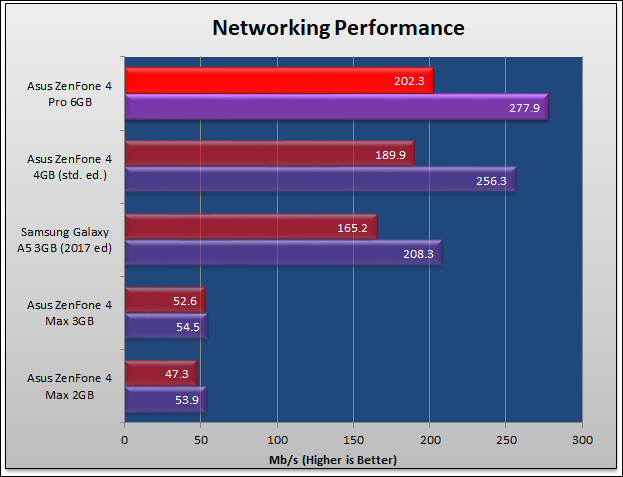 PCMark For Android
PCMark For Android is a benchmark tool developed by Futuremark to test the performance of a Android mobile device at the system and component level. In most cases the tests in PCMark are designed to represent typical phone user workloads. In this instance we are using the Work 2.0 overall score which benchmarks overall phone performance and battery life based on everyday activities.