Last updated on September 22, 2023 7:32 am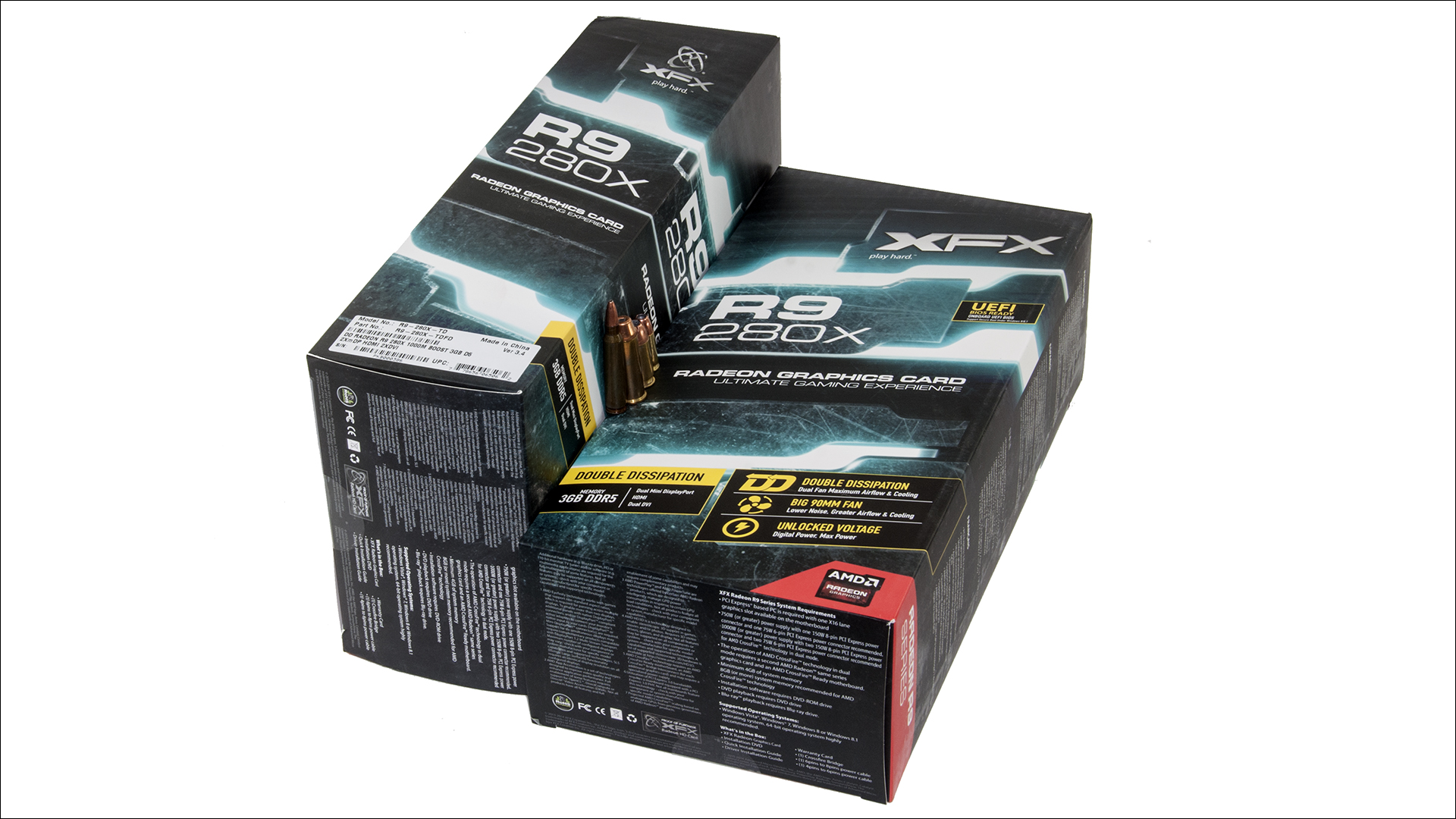 Amd may not be the number one name in every review these days or in all the highlights but they still have some amazing partners and products. One of these partners is XFX who has a great cooler called the Double Dissipation. Today we will unbox and take a closer look at this great cooler and the awesome R9 280x DD Graphics card.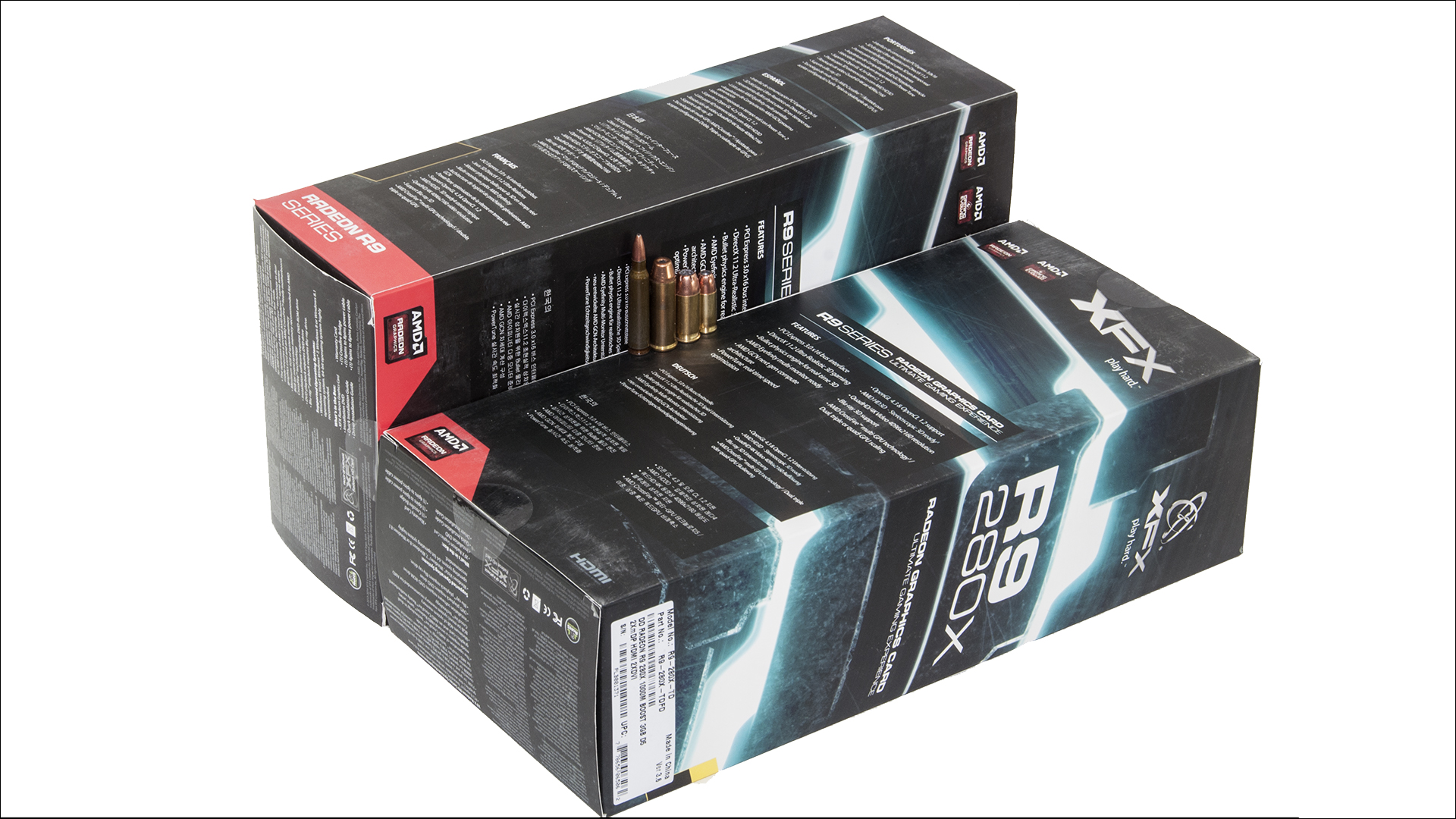 The XFX R9 280x DD box is very nice as it is not massive, but it very well packed and full of good accessories.
Inside the Box you can see the following,
-Sales leaflet
-Getting started Guide
-Crossfire Bridge
-Driver and Software Disc
-Dual Molex to 6 pin PCIe Power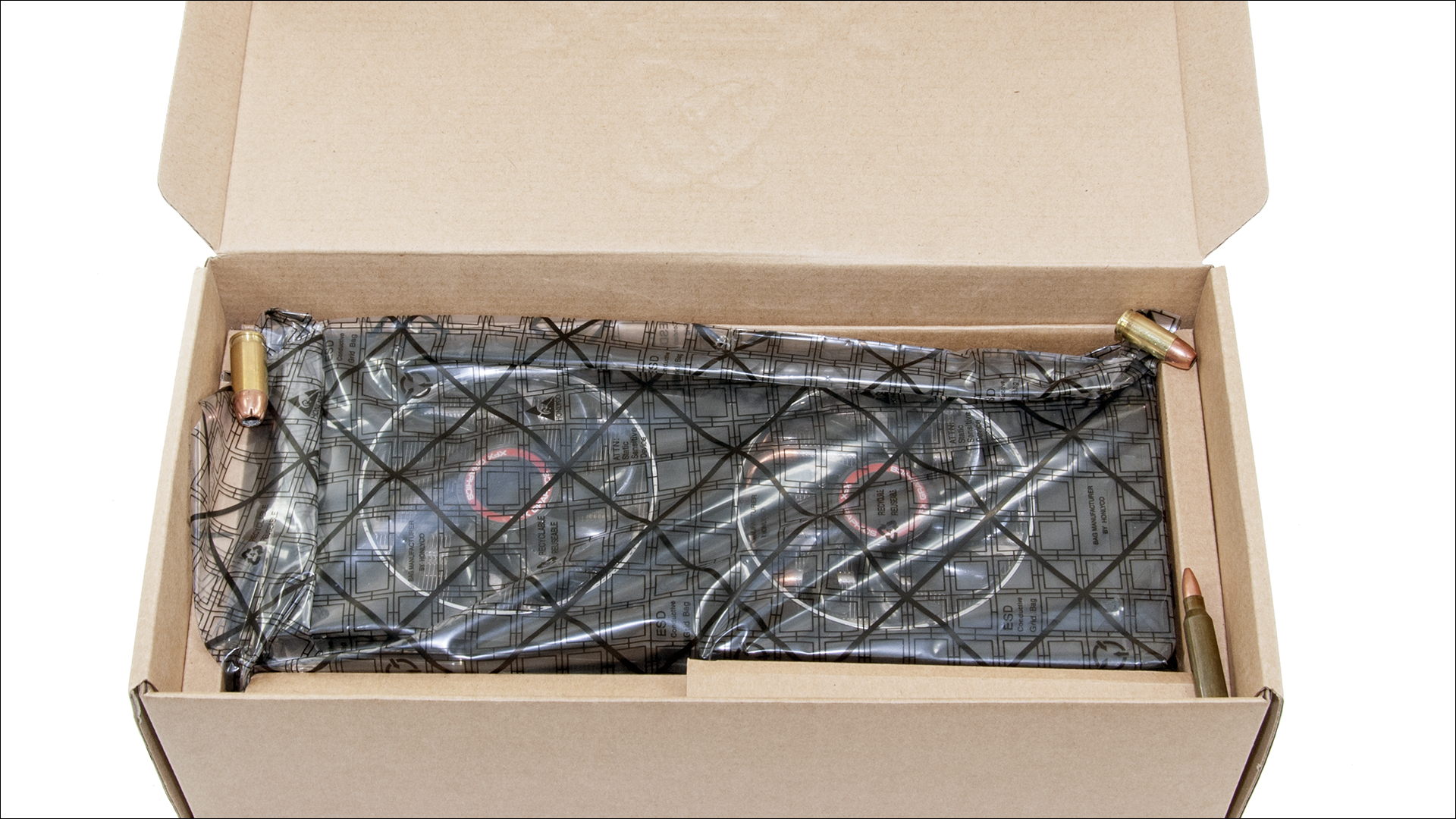 Protected by hard cardboard the XFX R9 280x DD is very well protected in shipping. Many other brands use plastic guards and non recyclable Styrofoam . The fact XFX uses almost all cardboard to package their GPU which is a win to us, this is a great way to prove your company cares about the environment with all recyclable material.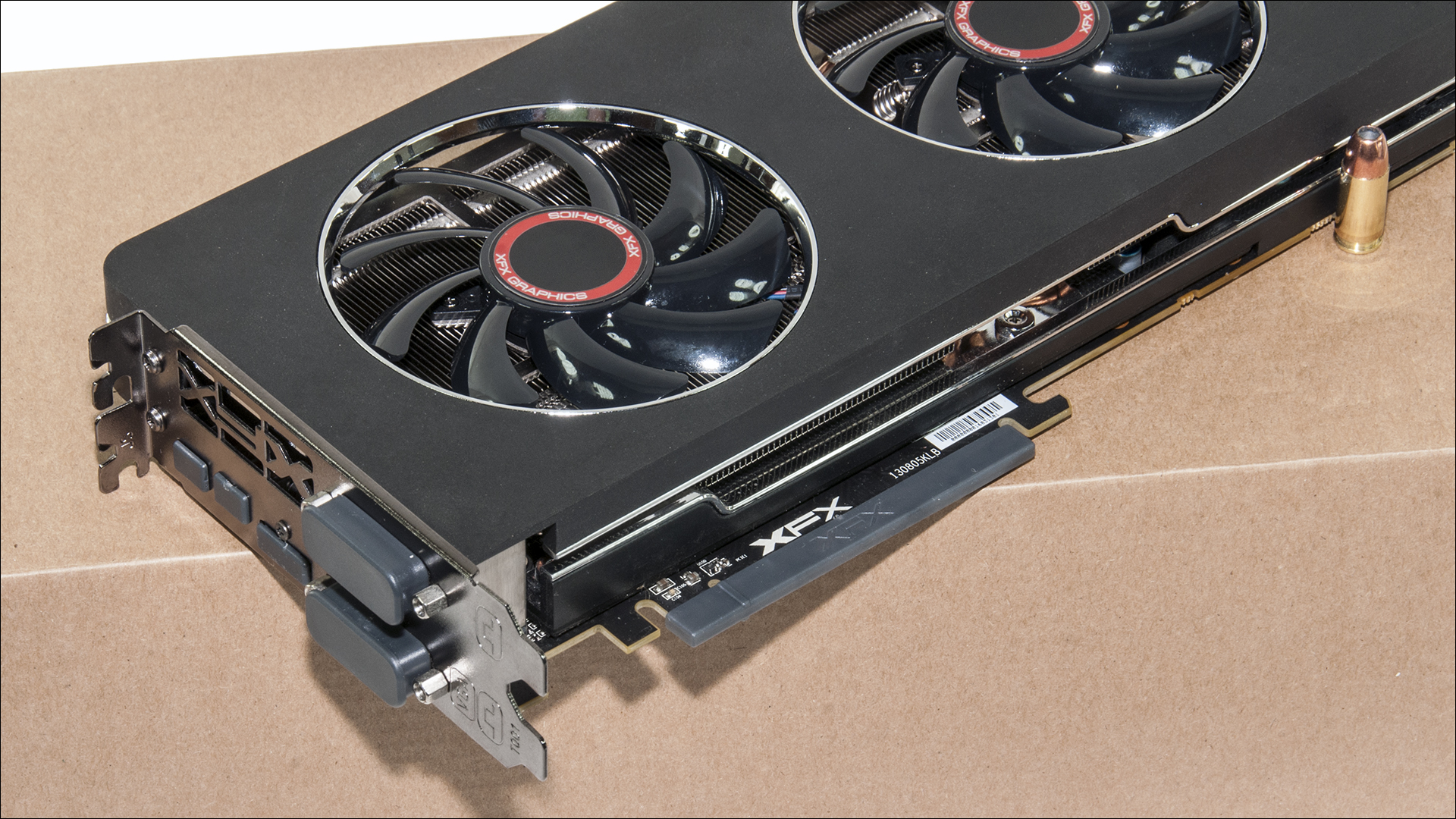 PCIe and video output ports protective covers are a great feature not seen in all GPU manufacturers. The nice thing about these covers are when your building a system for your computer illiterate friends you can just leave the covers on all the slots but the one they need. Then they will always be able to plug their computer in after moving it or cleaning it without calling you. Win win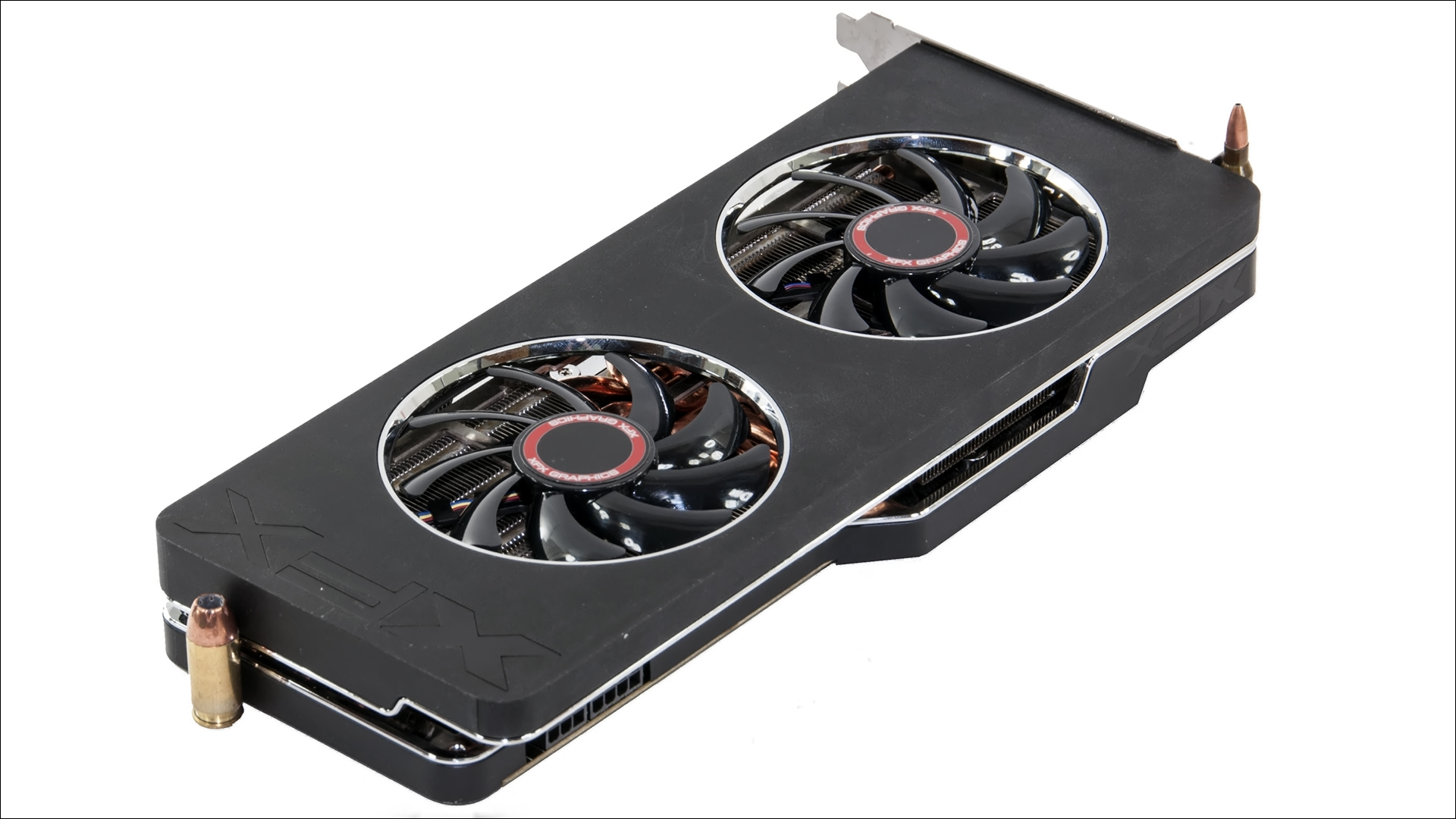 Clean dual fan and flat black exterior makes the XFX 280x look great in almost any build.
Sadly no back plate but this is one of the lowest cost R9 280x's you can get with a good quality (looking)cooler.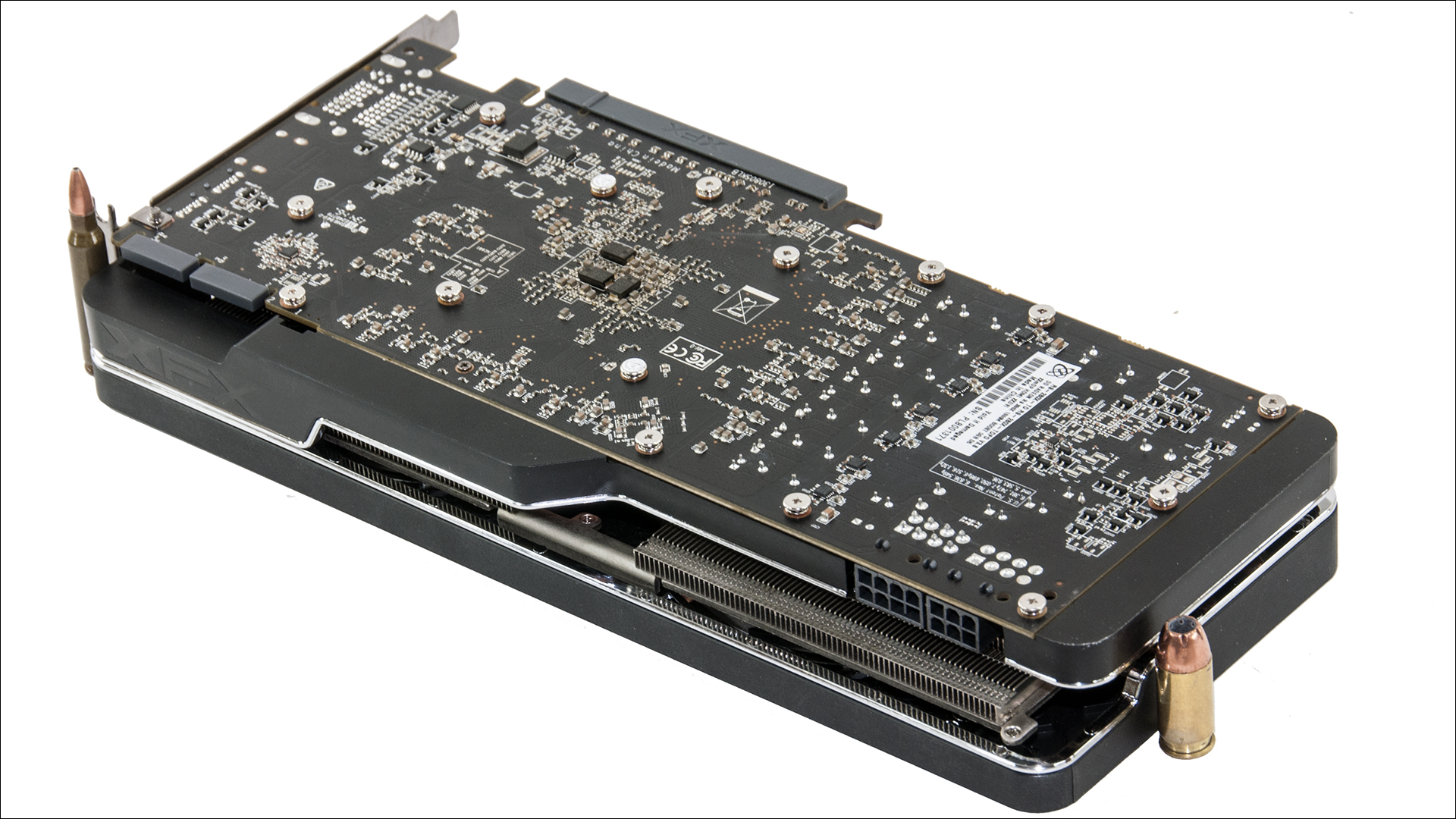 Dual covers on the Crossfire Bridge which again is a great protective and looks feature. Also you can see the height of the cooler is protruding over the PCB board both over the back and top.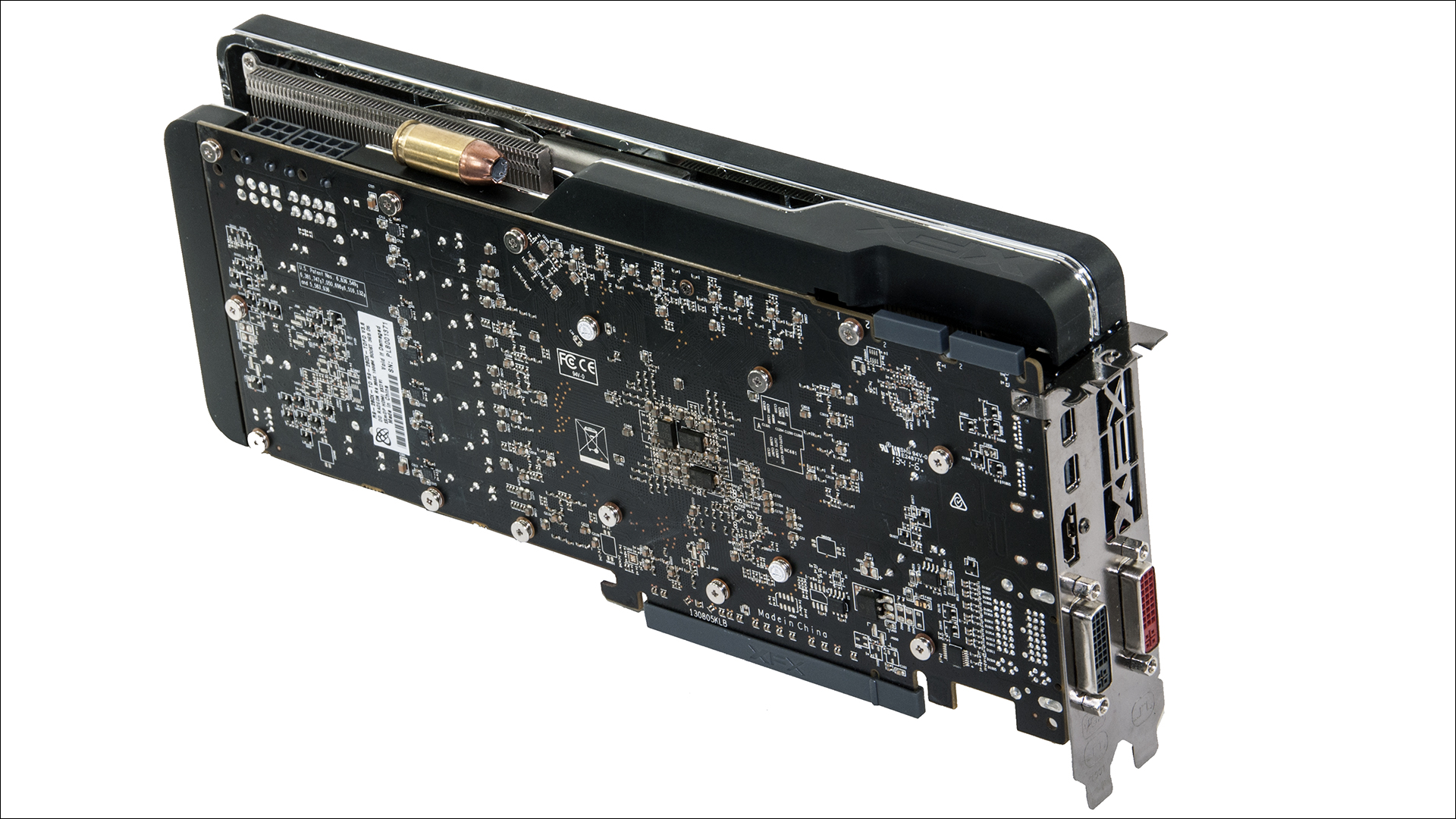 Full review from GaK_45 on the way soon, stay tuned and hope you enjoyed.
[gallery link="file" ids="3894,3895,3888,3887″ orderby="rand"
 Full specifications: