out of stock
as of December 1, 2023 4:22 pm
$64.99
in stock
6 new from $64.99
8 used from $59.09
as of December 1, 2023 4:22 pm
$74.95
in stock
24 new from $74.95
1 used from $60.98
as of December 1, 2023 4:22 pm
Last updated on December 1, 2023 4:22 pm
Red Fury & Cryptocurrency
Cryptocurrency has taken off in the last few years now to the point where everyone is talking about it, even my 60 year old Dad who has never turned on a computer in his life. Months back only one RHR employee knew anything about the world of Cryptocurrency now more than half our team has taken the plunge into this exciting world.
The Red Fury USB Miner is the perfect starter item for anyone wanting to get into the World of Bitcoins and SHA-256 Crypto-Currencies.
The large heatsink makes for a very cold running miner with no added noise. The extremely small form factor and the fact the USB port is built into the Red Fury makes for one of the most universally easy miners on the market today, many miners use multiple Red Fury's to make for great low cost mining farms.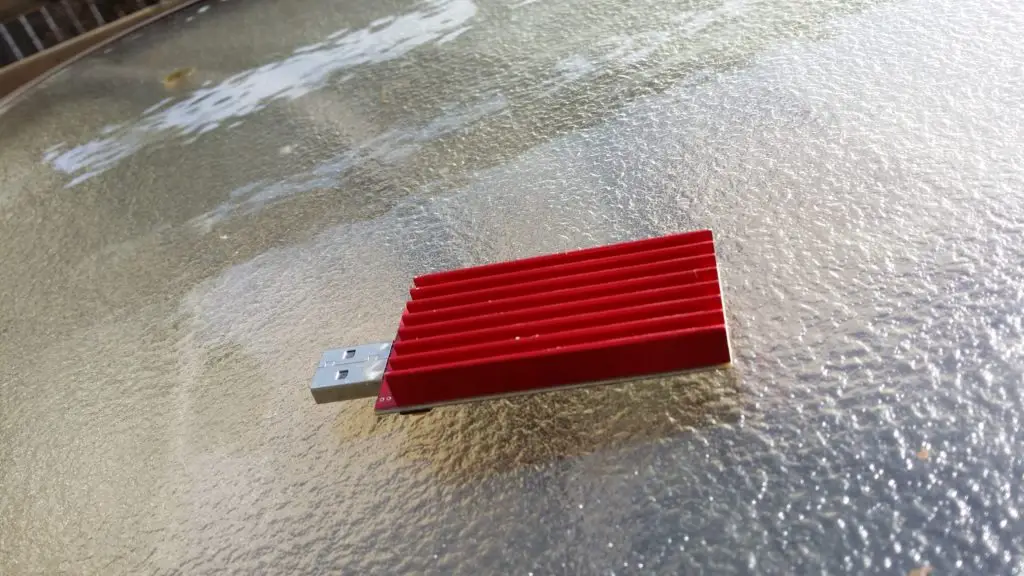 In our testing we found the Red Fury to be the most stable using bfgminerWin, while using this software we found the setup to be extremely simple and straight forward.
A Closer Look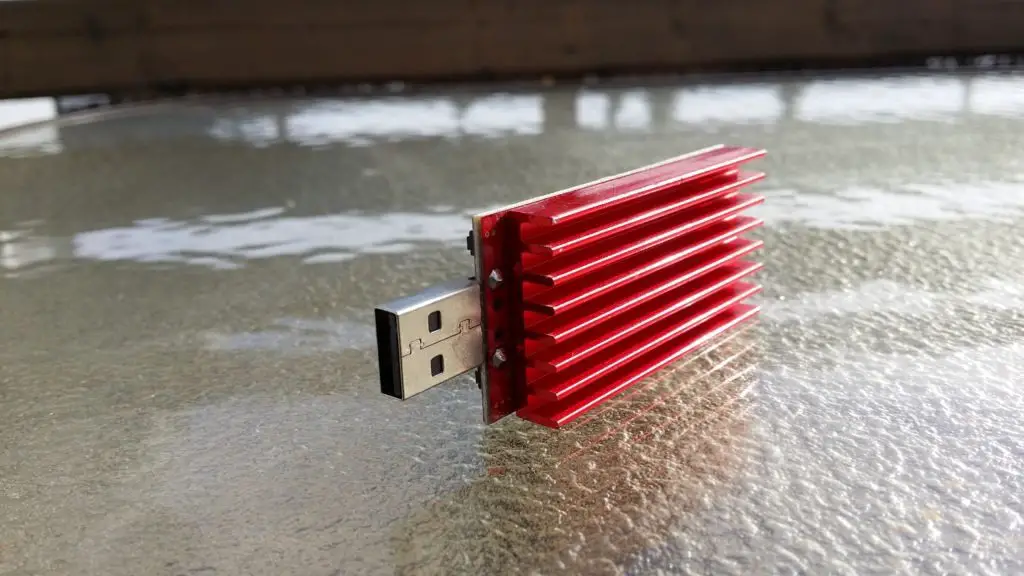 Above: The Red Fury with With Well painted Read heatsink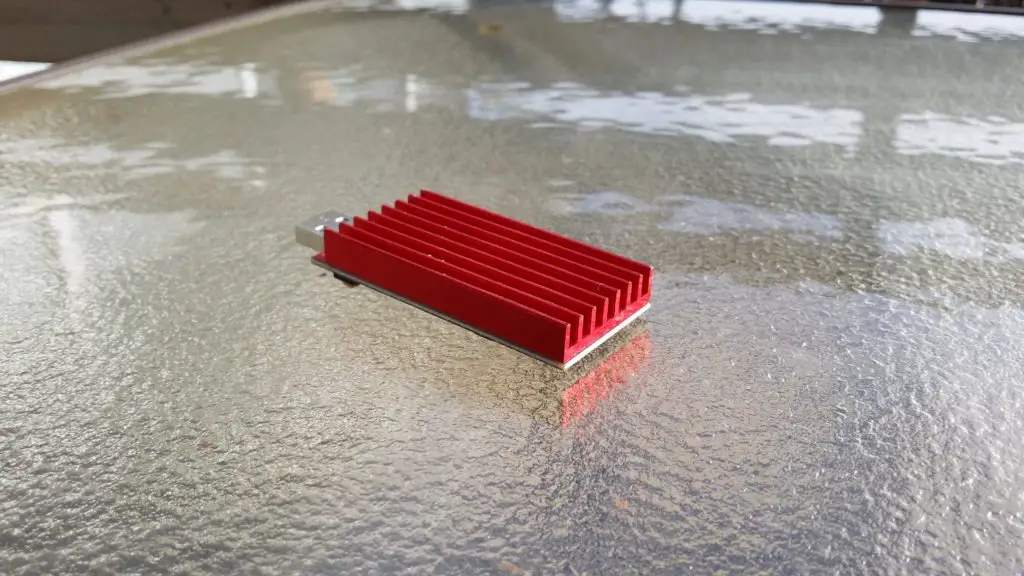 Above: The heatsink is perfectly flush with the PCB board on all sides but where the USB plugs in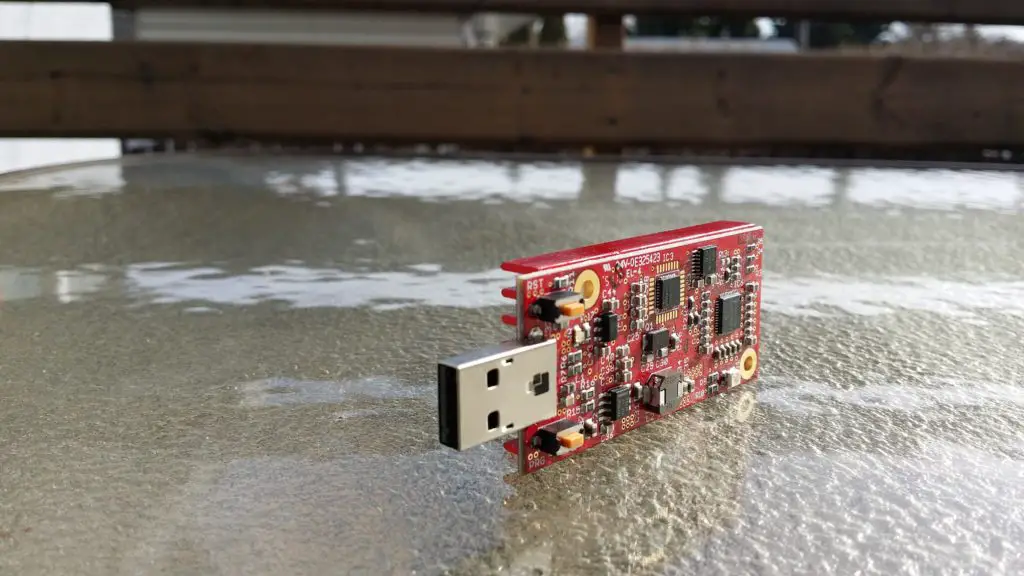 Above: Program and Reset buttons for easy access by the USB and a city of capacitors and resistors surrounding the ASIC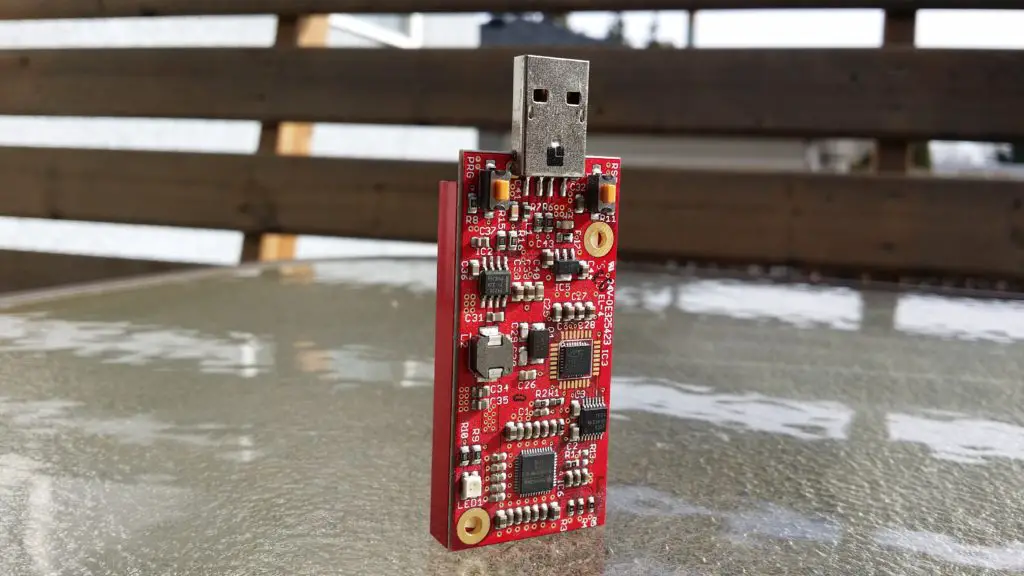 Above: Due to the fact the Red Fury is s flush with the PCB standing the USB upside down is no issue an gives lots of great options for a custom tech bench and cooling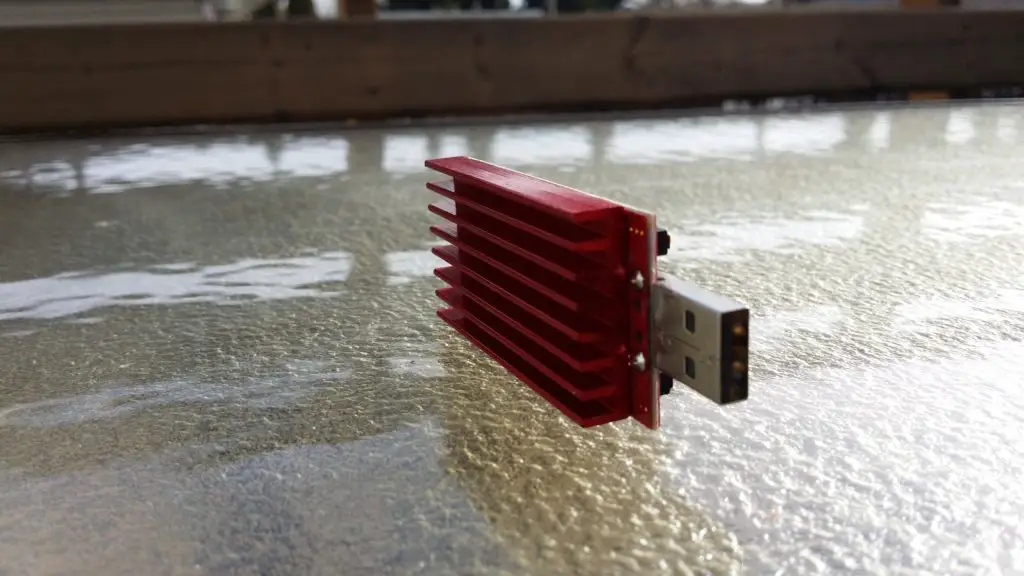 Above: Lastly well done large solder points and a strong feeling USB port leave the Red Fury feeling like money well spent.
Asic Comparison
Bitcoin double SHA256 ASIC mining hardware
Product
Advertised Mhash/s
Mhash/J
Watts
Price (USD)
Comm ports
AntMiner S1 [1
180,000
500
360
615
Ethernet
AntMiner U1 [2
1,600
800
2
29
USB
AntMiner U2+ [3
2,000
1,000
2
17
USB
Avalon ASIC #1
66,300 [4
107
620[4
1299[5
Ethernet, Wifi
Avalon ASIC #2
82,000[5
117
700
1499[5
Ethernet, Wifi
Avalon ASIC #3
82,000[5
117
700
1499[5
Ethernet, Wifi
Avalon2
300,000
3075
USB or Ethernet(Power by OpenWrt)
Avalon3
800,000
USB or Ethernet(Power by OpenWrt)
bi*fury
5,000
1,176
4.25
209
USB
BitBurner
USB
Bitcoin Ultra Enigma 1
750,000
1000
860
3200
USB, Ethernet
BFL SC 5Gh/s
5,000[6
166
30
274[6
USB
BFL SC 10 Gh/s
10,000 [7
374[7
USB
BFL SC 25 Gh/s
25,000 [8
166
150
1249[8
USB
BFL Little Single
30,000[9
649[9
USB
BFL SC 50 Gh/s
50,000 [10
166
300
984[10
USB
BFL Single 'SC'
60,000[11
250
240
1299[11
USB
BFL 230 GH/s Rack Mount
230,000[12
4255[12
USB
BFL 500 GH/s Mini Rig SC
500,000[13
185
2700
22484
Wifi
BFL Monarch BPU 300 C [14
300,000
1714
175
1497
PCIe, USB
BFL Monarch BPU 600 C [15
600,000
1714
350
2196
PCIe, USB
BitFury S.B.
RPi GPIO
Bitmine.ch Avalon Clone 85GH
85,000
650
6489[16
Ethernet, Wifi, USB
Black Arrow Prospero X-1
64,000
1777
36
239[17
Ethernet
Black Arrow Prospero X-3
1,344,000
1792
750
3999[18
Ethernet
Blue Fury
2,500
1000
2.5
140
USB
Block Erupter Blade
10,752
129
83
350[19
Ethernet
Block Erupter Cube
30,000
150
200
550[19
Ethernet
Block Erupter Emerald
336
Promo
USB
Block Erupter Sapphire
333
130
2.55
20[19
USB
CoinTerra TerraMiner IV
2,000,000[20
2200
5999[20
Ethernet
CoinTerra GSX I PCIe Card
400,000[21
450
1599[20
USB
Drillbit
USB
Extolabs EX1
3,600,000[22
1895
1900[22
9499[22
USB, Ethernet
HashBuster Micro
20,000
869
23
688
USB
HashBuster Nano
USB
HashCoins Apollo
700,000[23
1436
600[23
2499[23
USB
HashCoins Hermes
1,000,000[24
1179
850 [24
3299[24
USB
HashCoins Poseidon
2,100,000[25
1436
1500[25
6899[25
USB
HashCoins Zeus
3,500,000[26
1436
2400[26
10999[26
USB
HashFast Baby Jet
400,000[27
1143
350[27
5600[27
Ethernet, USB
HashFast Sierra
1,200,000[28
1143
1050[28
7080[28
USB
HashFast Sierra Evo 3
2,000,000[29
1492
2200[29
6800[29
USB
Klondike
4,500
140
32
95
USB
KnCMiner Mercury
100,000
250
1995
Ethernet
KnC Saturn [30
250,000
400
300[31
2995
Ethernet
KnC Jupiter [30
500,000
400
600[31
4995
Ethernet
KnC Neptune [32
3,000,000
1429
2100
12995 [32
Ethernet
LittleFury
USB
Metabank
120,000
705
170
2160[33
Minerscube 5 – 5 Th/s
5,000,000
825
4000
Ethernet
Minerscube 8.5 – 8.5 Th/s
8,500,000
1400
6000
Ethernet
Minerscube 15 – 15 Th/s
15,000,000
2475
9225
Ethernet
NanoFury / IceFury
2,000
800
2.5
USB
NanoFury NF2
USB
Red/BlueFury
2,600
1040
2.5
640
USB
TerraHash Klondike 16 [34
4,500
140
32
250
USB
TerraHash Klondike 64 [35
18,000
140
127
900
USB
TerraHash DX Mini (full)
90,000
140
640
6000
USB
TerraHash DX Large (full)
180,000
140
1,280
10500
USB
Twinfury
4,500
1174
3.83
216
USB
 (Care Of https://en.bitcoin.it/wiki/Mining_hardware_comparison)
Real World Testing
Testing Center
Asus AM1N-A
AM1 5350 Athlong 2.05Ghz Quadcore
Gskill 1866 4GB Ram
WD 250GB Blue HDD
Windows 7 Pro 64Bit
250 Watt Gold OEM PSU
Free Air Techbench
BFGMiner 3.2.0 Software.
After 3 days of testing I was amazed to see the hash rate move from 2.43 as a low and 2.8GH/s as a high. Power draw barely made my wattage tester move when plugging in and turning on the Red Fury. There was a true wattage pull of 1.8-2.6 watts of constant draw.
In testing the Red Fury did heat up if it was covered by another item in the top slot and the heatsink was stuck on a table or carpet. Once you move the cooler to have the heatsink freely get air flow, warming up seems to instantly vanish other than at full load where it can become hot to the touch. The Red Fury has run in my testing for over 2 weeks with little to no issues other then the test bench randomly turning off after windows 7 decided it was a good time to force a update.
Unlike many other Asic Miners the Red Fury is extremely stable and well designed, many articles we read about the Red Fury had it using other software to Mine and right away I say STAY AWAY, stick to Bfgminer as it is designed to have stability in mind.
Conclusion
The Red Fury is a super simple and yet elegant solution to anyone wanting to enter Sha-256 based mining. It truly is a product of quality and craftsmanship even though it is super basic.
The device on its own can get warm peaking at 55c but with even a basic fan it rarely moves above 5-10c over room temperature. The low wattage to medium gain makes it a great performer. Ranging from $45-109 it is truly a low cost great solution to enter the realm of the unknown.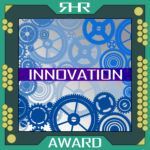 The Red Fury wins our Innovation award for its simple design and yet powerful in its own way. It features an amazingly easy setup and the ability to expand very quickly into a multiple miner setup. Being able to plug into any usb port makes this a great miner for PC,Mac, Linux or even Android setups. For all these great features and design we award it our RHR Innovation Award.
The Power Saver Award is given to items that are designed with power and efficiency in mind. The Red Fury Embodies everything power efficient and is a great started SHA_256 miner for any user. The fact it only draws 2.5 Watts at peak is art in its own due to the fact that that low power draw could save a Crypto-Miner thousands in years of mining. For these great reasons the Red Fury is awarded our RHR Power Saver Award.

The Red Fury in this review was provided by Bitcoin Brains. Realhardwarereviews.com Staff and Reviewers thank them for giving us the chance to experience a new world of computer hardware and enter into the Cryptocurrencies World.