Last updated on December 1, 2023 6:02 pm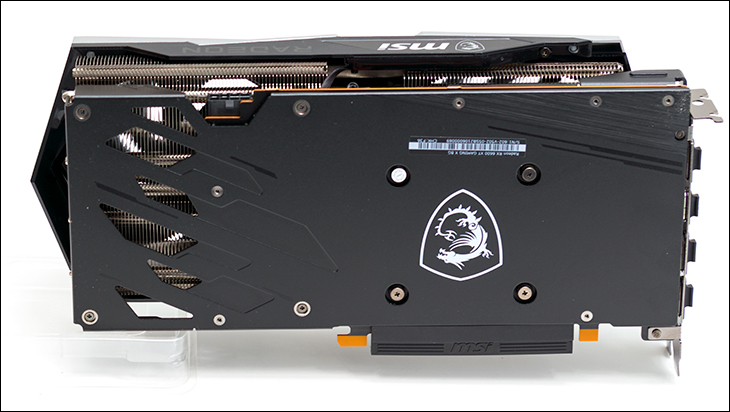 The next interesting feature MSI has implemented on their take on the Radeon RX 6600 XT class, is the rear backplate. This backplate is made of rather sturdy alloy and covers the entirety of the PCB. More important it warps up and around the PCB to protect it and add even more structural rigidity to this card. Interestingly enough, the backplate has a numerous cutouts to let waste air flow through the card. On the one had it looks 'cool' and will reduce both static pressure (thus making the fans work easier… which in turn makes them even more silent) and heat loads in the fin array. On the other… all that hot air will rise up and into the CPU area. So if you are using air based CPU cooling solution expect the CPU cooler fan(s) to run at higher RPMs. Conversely, if you are running water expect water temps to be a bit higher. Overall, we consider it a bit of wash with this design choice edging towards 'good idea' territory as this is a piddly little 160 watt TPD card… and its not like that much heat is going to be pushed into your CPU cooler's air flow.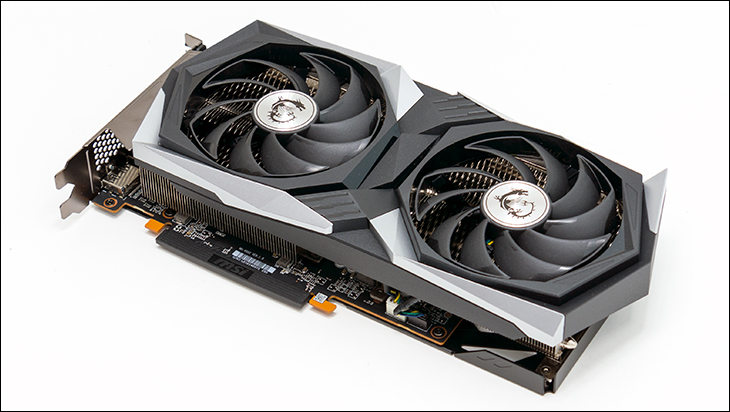 Next up. This card does not light up like a Christmas tree. This is excellent to see! We dislike a lot of LEDs on our peripheral components (and rather use custom LED strips in targeted locations for any additional light) and sincerely hope this is a new trend… as why spend money on 'features' that are anything but an actual bonus feature to us? So instead of a fascia festooned with RGB LEDs worthy of a Lost Wages casino you get a nice and simple side cluster of LEDs that, amongst other things, can be turned off or add a touch of color to a build without going overboard. Once again elegance and precision was the obvious theme of the design team for this fancy card.
Honestly, it is both impressive and disturbing at the same time to see all this tech and resources wasted on any RX 6600 XT. It simply is not that good a performer for its overly inflated MSRP and certainly does not deserve all this tender loving care that MSI has bestowed upon it. RDNA 2 or not. "Dual Compute Units" (16+16) grouping on the silicon or not. The cores being 'up to 30 percent faster' than RDNA 1 or not. At the end of the day the decent amount of shader units (2048) running at blazing speed is not enough to overcome its asking price nor the major negatives with the NAVI 23 XT design. The first is the Ray Tracing count of 32 is just not enough. Yes, it is the same as NVIDIA's RX 3060Ti… but that doesn't mean much. Even at 1080P resolution its just not enough to handle modern Ray Tracing enabled games.
The next one is the deal-breaker for us. That is the piss poor 128-bit wide memory bus. Remember the days when AMD had the uber wide bus and made fun of NVIDIA for their wimpy little buses on all but high-end cards? Yeah… those days are dead. Adding insult to injury is the one way which AMD could have helped to compensate for shooting their own foot off is via Infinity Cache. They did not. Instead, they gutted it all the way back from (an already small) 96MB (on the RX 6700 XT) to a mere 32MB.
That is a shame as Infinity Cache, at its most basic, can be considered a last-level / L3 cache buffer that resides in the middle of any and all Compute Unit clusters. For frame of reference think of the location of the I/O controller 'chiplet' surrounded by the Zen chiplets in a modern AMD processor… just at the silicon level not chiplet level.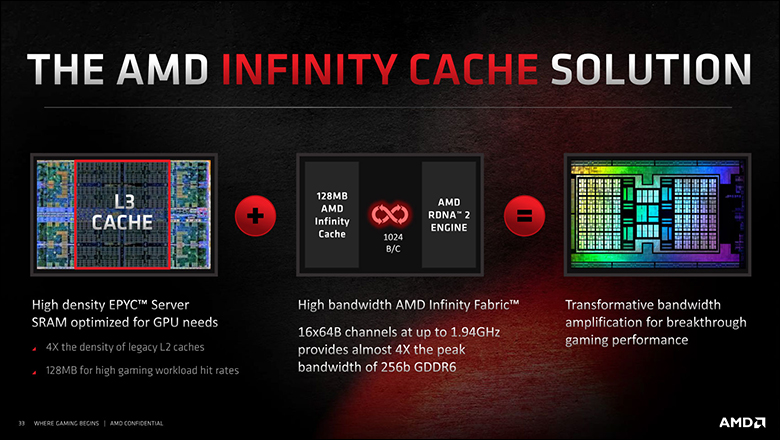 As the name suggests this cache can be access by any Compute Unit via the Infinity Fabric and thus allows for much lower latency compared to the GDDR6 memory buffer. Put another way this microscopic amount it is not big enough to be mitigate the memory bottleneck AMD wants to sell to us for a whopping $379. Instead, the minute you change the resolution from 1080P to 1440P things go from bad to worse on the performance side of things. What a shame. What a missed opportunity to price the RX 6600XT like a GeForce RTX 3050Ti (at best) or even a GeForce RTX 3060 (at worst) and conquer the low-end / value end of the marketplace.
On the positive side, the RX 6600 XT is a fuel efficient core that does not need all that much in the way of PCIe power cables. So much so a single 8-pin PCIe cable is good for covering 150 of the 160 watts of power it is rated for. So while the days of 1080P gaming cards being able to be run solely off the 75 watts of PCIe board slot power are gone… it's not all that bad from that perspective.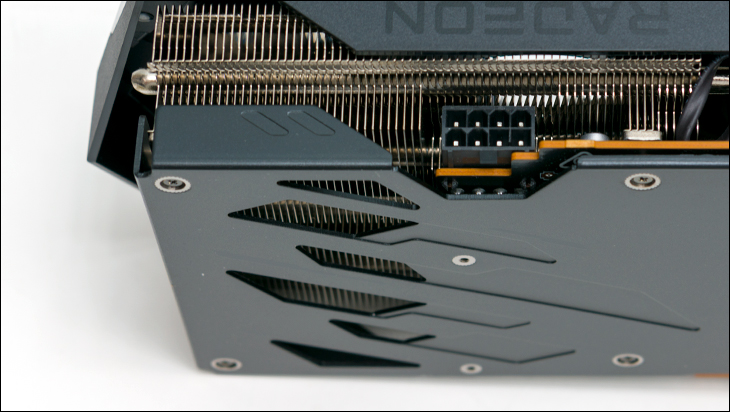 Yes, in theory MSI not upgrading to a 8+6 pin configuration will be the limiting factor in overclocking but in reality… there is not much gas left in the tank to find via manual overclocking. It really will come down to how 'golden' a chip you get. Ours… not so much and we settled on 2700'ish (we say "ish" as AMD RDNA 2 overclocking is more about 'ranges' than precise MHz targets per se) being about the best we could push things. Put another way you probably will get a 3 to 4 percent clock increase via manual overclocking (maybe a bit more if you get a golden core, maybe a bit less if it's a bad one). We honestly doubt it is worth the time and effort for such a minor improvement.
Thankfully there also some room on the memory side of things and here you can at least make the bus wide enough for modern gaming (at 1080P at least). To be precise we easily hit 2250MHz (or 18GHz effective) on our sample. In other words, based on our sample, you can turn an anemic 256GB/s bus into an 288GB/s bus. Still well below what NVIDIA offers on their barebones RX 3060 (360Gb/s and nowhere close to its actual direct competitor the GTX 3060Ti withs its 256-bit 448GB/s bus) but every bit helps. So yeah. You will want to manually overclock the memory if you want any semblance of actual performance for your hard-earned dollars.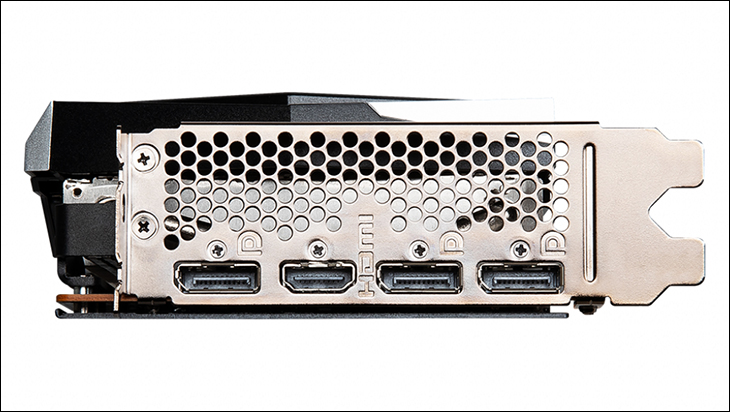 Rounding out the MSI Radeon RX 6600XT Gaming X is a bog standard, 1 slot's worth of port headers. In grand total you will get three full sized DisplayPort's and a single HDM.
Overall, you can easily tell that MSI did their best to turn the rancid lemons AMD handed them into something resembling lemonade. Quite honestly, you must respect MSI for the going that extra mile for buyers… as these days even massively overpriced cards like the Radeon RX 66000 XT are going to sell. Hopefully in the coming years buyers will punish AMD with terrible GPU sales for cynically releasing such an epic troll of a core on to the marketplace at the price they demanded.