Last updated on September 29, 2023 10:33 am
MSI is most well known for high end GPU's and Motherboards but as of late they are trying to cater the competitive gaming sphere with their latest creation. With that we have the Clutch GM41 Lightweight Mouse on our review desk today. The GM41 rocks a PixArt PMW-3389 sensor, Omron switches, white feet, low friction cable and some what ambidextrous design with side buttons on the left and 65g stock weight. Its impressive for MSI to have a mouse this lightweight for such a large mouse. This is why it is comfortable regardless of the type of grip we use. For the most curious, this mouse has dimensions of 130.1 mm length x 67 mm width x 38.3 mm height.
Please watch the video above for the full review
Specifications
Model Name: CLUTCH GM41 LIGHTWEIGHT
Sensor Type: PixArt PMW-3389 Optical Sensor
DPI Switch: 400 / 800 / 1600 / 3200 / 6400
Interface: USB 2.0
Button: 6
Polling Rate: 1000 Hz / 1 ms
Main Key Switches: OMRON 60M
LED Light: RGB
Operating System: Windows 10 / 8.1 / 8 / 7
Cable: Low Friction Cable
Weight: 65g (without cable) / 186g
Dimension: 130.1 x 67 x 38.3 mm
Max DPI: 16000
Button Durability: 60 Million Clicks
Cable: 2m Braided with Gold-Plated Connector
Nvidia Reflex Support: Y
At the end of the day, I believe that the MSI Clutch GM41 is an overall good gaming mouse . It integrates quality components, such as the PixArt sensor or the Omron switches  and With a price tag of 54.99 USD it makes it and excellent deal.  Even though I'm not used to using a mouse as light as the GM41 I understand the appeal especially in FPS games.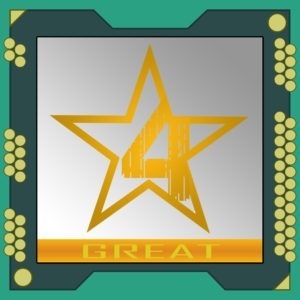 Price Ranging from $55 USD $79 CAD (Sale price may vary)
For more info and Software download please go here: MSI Clutch GM41
The Review
MSI Clutch GM41
The MSI Clutch GM41 is an overall good gaming mouse . It integrates quality components, such as the PixArt sensor or the Omron switches and With a price tag of 54.99 USD it makes it and excellent deal. Even though I'm not used to using a mouse as light as the GM41 I understand the appeal especially in FPS games
Review Breakdown
COMFORT AND ERGONOMICS

0%

USABILITY

0%

CUSTOMIZATION

0%

ABILITIES AND FEATURES

0%

Software

0%

Value

0%