Last updated on September 29, 2023 9:43 am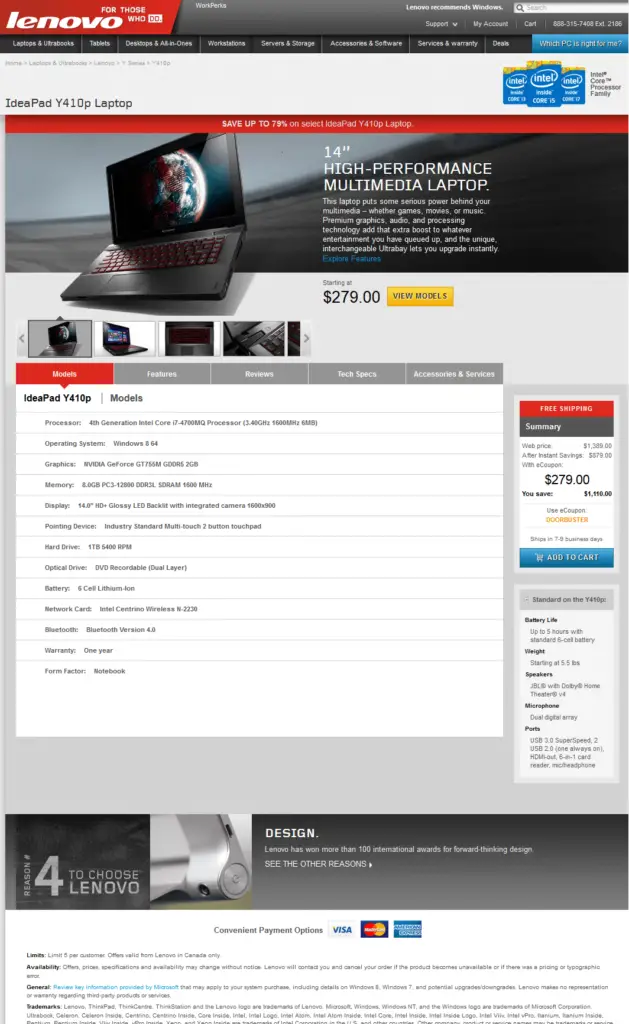 Many people in Canada today are rushing to get a awesome deal on the Lenovo Y410p normally $1389.00 going for $279.00.
This deal may sound too good to be true. That is because it is.
John Fleming with Realhardwarereviews.com called in to both our corporate Lenovo rep and Lenovo sales and got the same answer both times "It was supposed to be $200 off coupon but for some reason shows as $600 we are working hard to fix this"
So what if you already paid and got your confirmation? our Lenovo rep tells us "Sadly all purchases will be refunded and nulled, sorry for the issue"
The Y410p is a awesome gaming laptop for sub $500 and even this reviewer was rushing out to get one himself but just had to confirm before buying.
Hope everyone gets refunded with little to no issues.