Last updated on September 29, 2023 11:33 am
It seems every day now a new phone is released and with that many times value phones are forgotten even on launch day. This could not be more true than with the Galaxy A5 2017 from Samsung. This Value class phone packs some great features and is available throughout Canada and the USA at $0 with a contract unlike the more expensive Galaxy S series.
But why would you consider a non S class or note class Galaxy? Many reasons one of the first being a large battery with a lower resolution screen equals a great battery life for all day use. Other reasons large 32gb plus expandable storage, fully waterproof design (IP68) as well as a Octa-core and 3gb ram making for a snappy phone that feels nothing like a value class phone.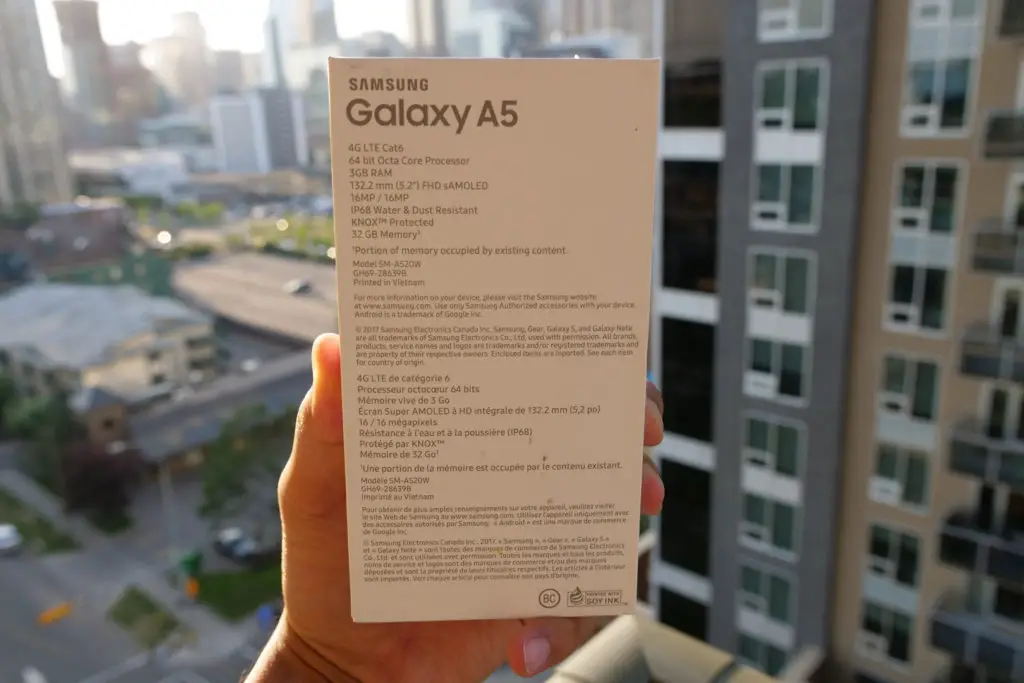 Looking closer at specs we get a much clearer picture at why this phone really is a great mid range phone but is it perfect? No far from it but we will get to that shortly.