$22.99
$39.99
in stock
30 new from $22.99
22 used from $18.39
as of December 6, 2023 8:54 pm
$24.49
$39.99
in stock
29 new from $23.99
23 used from $18.04
as of December 6, 2023 8:54 pm
$22.42
in stock
9 new from $21.60
1 used from $16.59
as of December 6, 2023 8:54 pm
Last updated on December 6, 2023 8:54 pm
Final Fantasy 14: Heavensward – Introduction, Story and Controls
Guest Reviewer: Shawn Campbell
Introduction: After a poor launch of the original Final Fantasy 14 of which was a huge letdown to fans, Square-Enix was able to fix a broken game with Final Fantasy 14: A Realm Reborn. I myself was one of the few that quit playing the original Final Fantasy 14 and came back to A Realm Reborn pleasantly surprised. Now it is time to see how the first expansion Heavensward compares to the previous game.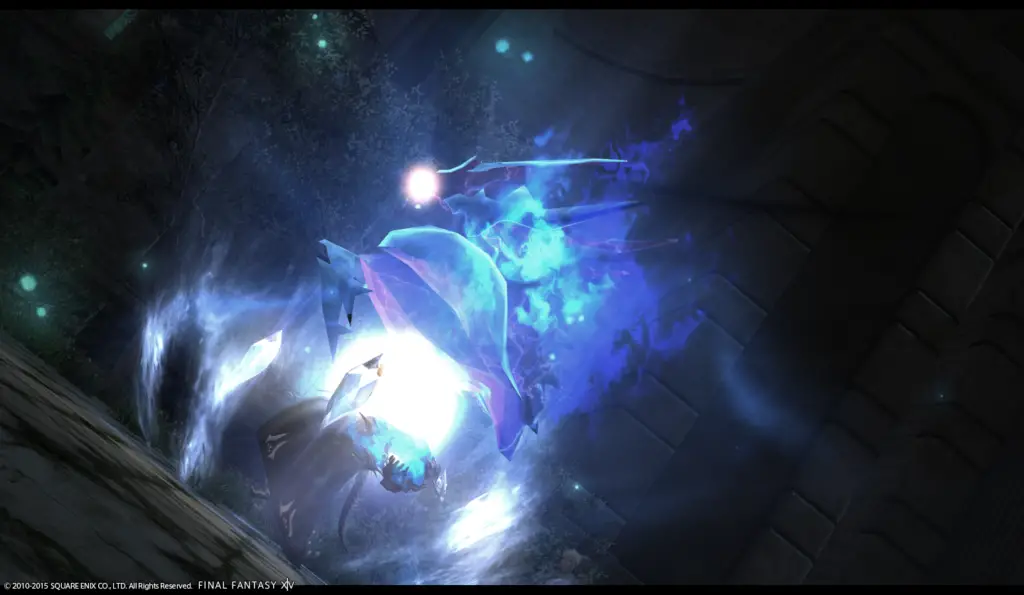 The entire expansion was played on my PC, which has a 3.1 GHz i7, CPU, 6 gigs of ram and a GeForce GTX 660 graphics card. I played the Direct X11 version of Heavensward on high settings. Although the benchmark stated I could easily run it on maximum, I did not for the most part.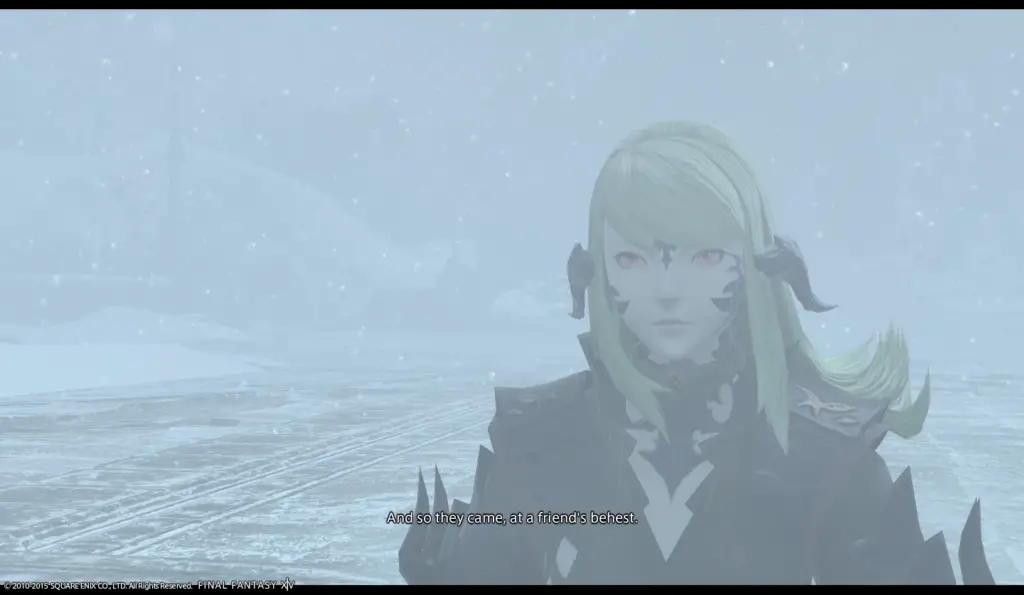 *Warning Spoilers to the ending of Final Fantasy 14: A Realm Reborn*
Story:
Now with that out of the way the story continues where it left off after the assassination of the Sultana and the Warrior of Light being blamed and cast out to find a new home. After helping the Ishgardian's near the end of the main scenario, the warrior of light is accepted into Ishgard and charged with helping them end the war with the dragons and heretics. Throughout the story, the player helps and uncovers secrets of the war between Ishgard and the dragons.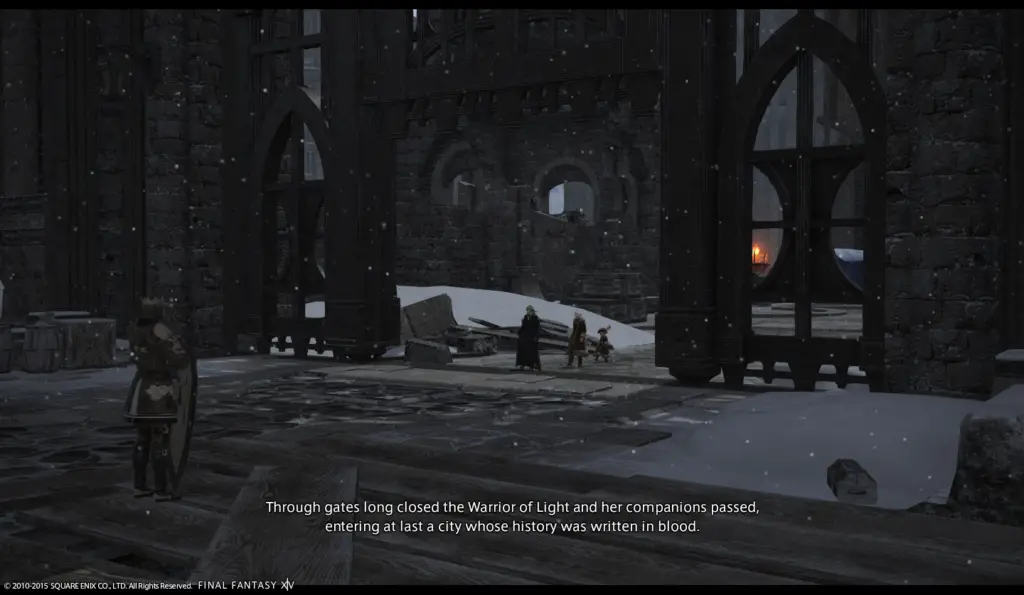 The origin to the war and actions between both man and dragon are an intricate tale that spans thousands of years to that of even ancient Allag. As the Allagan Empire and its vast technological society even had dealings with the dragons and surrounding areas, prior to when the Elezen came to Ishgard. As the player delves into the story they will also come across new beast tribes, as well as primal gods summoned by the Beastmen that once again are tied to the Ascians trying to sow chaos and destruction throughout Eorzia.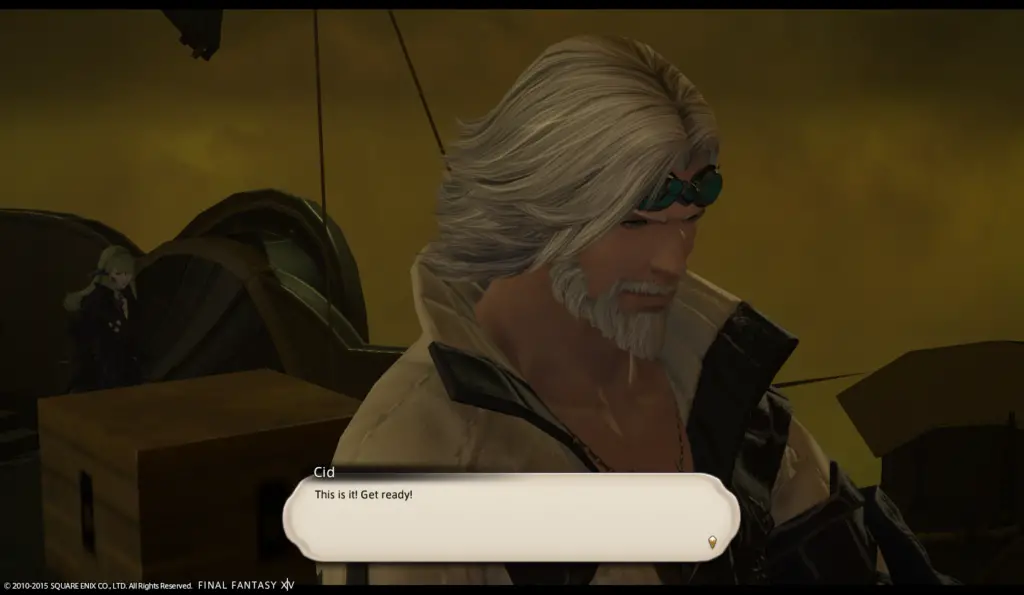 The Ascians are still a huge part of the main story with the Scions trying to find a way to break the cycle of rebirth and destroy the Ascian's once and for all. In the background, the empire starts up a new campaign of conquest, which may tie in to future updates or an expansion. Seeing as the empire had a huge presence on the main story in 2.0 it is expected that we will see more of them in either 3.X or possibly 4.0. What lies in wait is still unknown but the Garlean Empire is obviously a big threat still and is lying in wait for its return.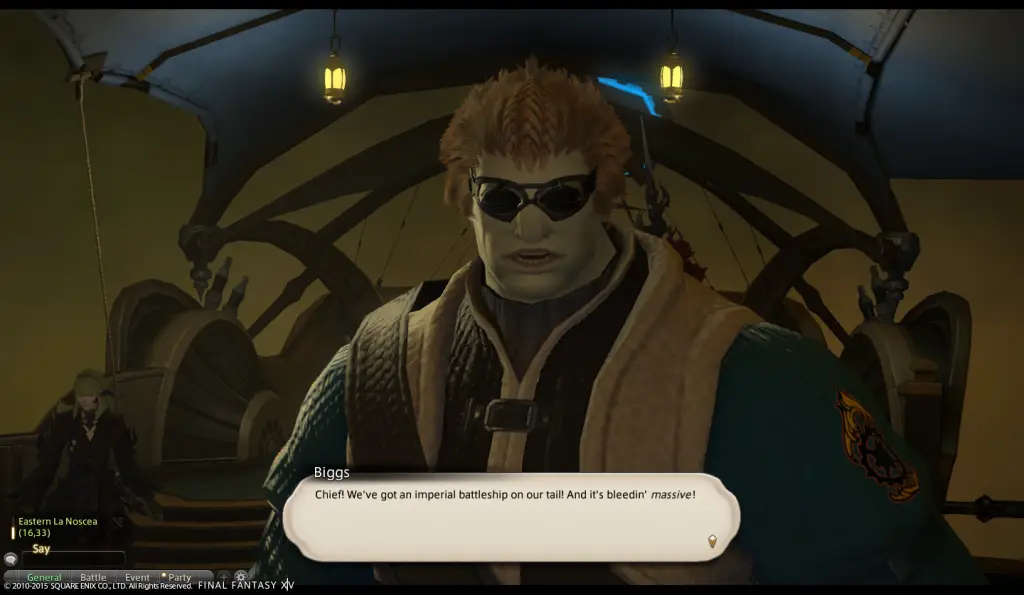 I enjoyed the story for the most part and 90% of it was quite well done, and I liked the direction it was heading. Although I would love to explain the story in more detail, it would be extremely hard to do so without spoiling major plot points for the expansion. Therefore, have done my best to be as vague as possible. The story is one that is well worth playing for all those who are interested and enjoyed the story to A Realm Reborn.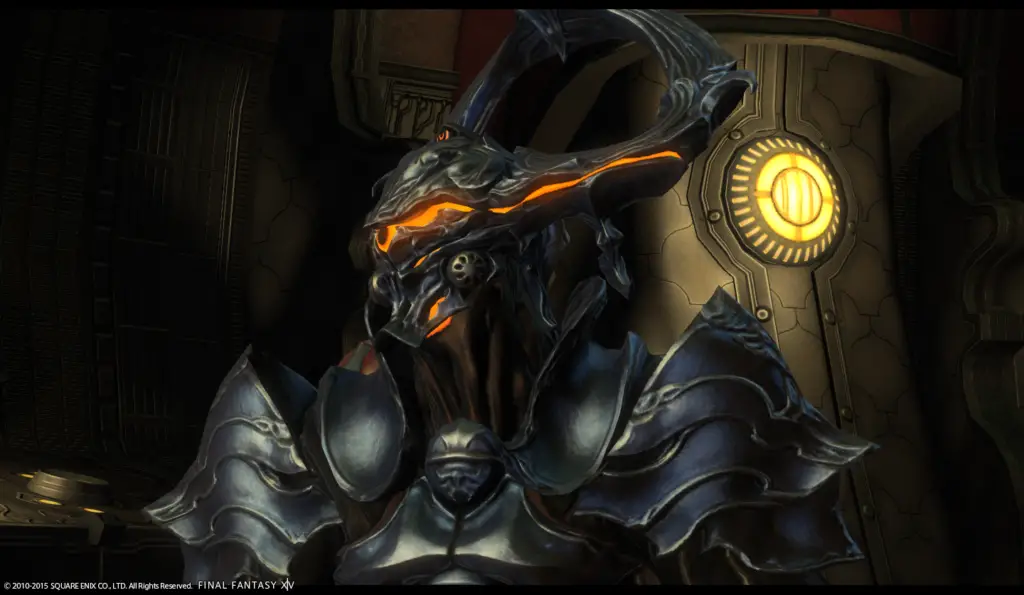 Controls: Controls are that of what you would expect out of most MMO's with main HUD having customizable ability bars and layout. You can customize and tweak things easily and to your comfort level in the system settings and develop your own macros in order to make executing abilities and rotations much easier. For the expansion, I did not utilize any macros for new abilities and have found it hard to try and create macros that would be useful as a Summoner. Seeing that is the job class and the rotation is more of a priority order and not a standard rotation it is difficult to make effective macros that work in every situation, as all encounters are different.
Final Fantasy 14: Heavensward – Game Play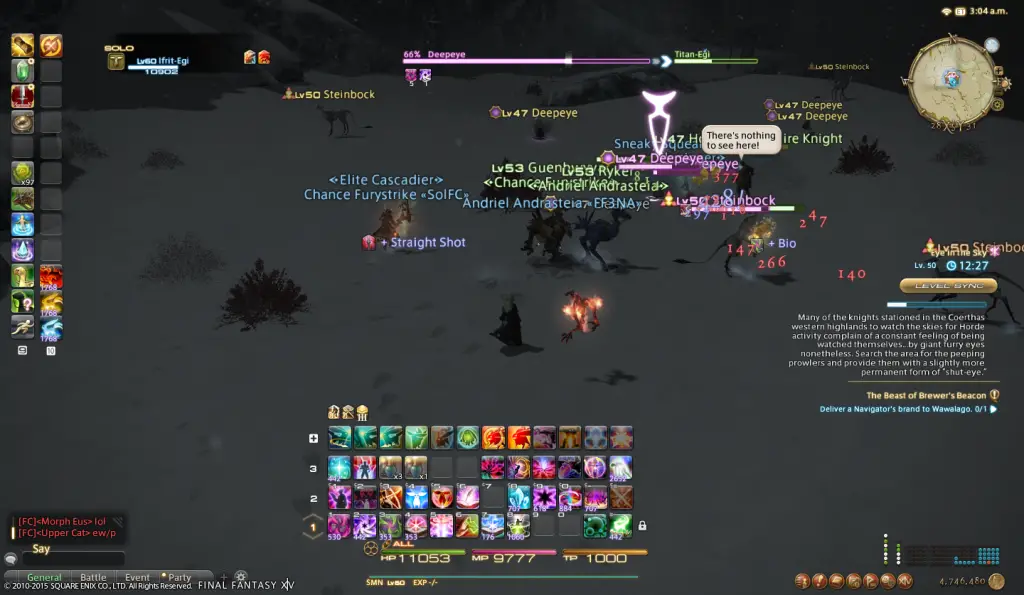 The game plays similar to other MMO's where there are raids, dungeons, quests for leveling, but FFXIV also gives the player access to hunt targets, levequests, trials and fates. All are used as different ways to enjoy content and level up throughout the game. Fates are real time events where the player can join others in that zone to defeat enemies of a specific event, some of which are super bosses that give the player various amounts of experience as well as achievements. Quests all have storylines based on various characters in the game and come as two different types, main scenario quests and regular quests. Main scenario quests consist of the main stories quest line around the character and the world and give much more experience as well as tell the main story. The regular quests can be anything from helping in the day to day lives of certain npc's, or job related which have a story arc of their own and gain the player new abilities. Most of the quests other than the main scenario and job related ones I mostly skipped through dialogue. So any story was lost on me but as with all MMO's there are a ton of these so called fetch, rescue and kill quests that they all start to blend in after a while, and most MMO players will just use them as a way to level their character more so then explore the stories around them. Levequests differ from other quests, as they are repeatable quests a player can do for experience that requires them to have leve allowances to undertake. These are automatically gained over time every few hours in game, and can be used for leveling not only battle classes, but also crafters and gathering classes as well. Trials are mostly story related although some can be obtained through optional quest storylines as well, and usually end up with the player faced against a primal summon or strong enemy in a full 8-person party.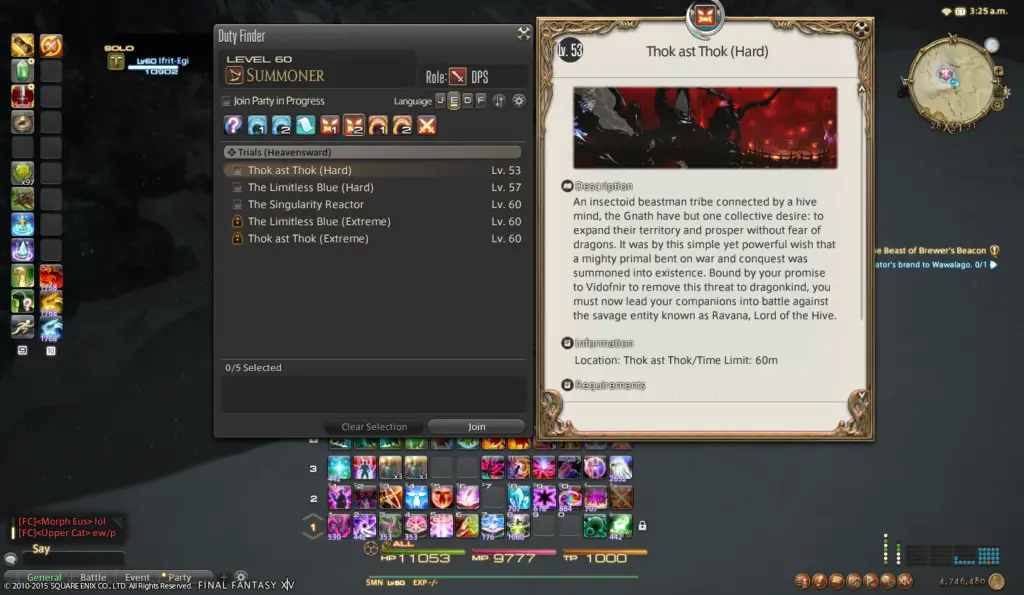 Hunt targets can only be explored after reaching certain levels and doing the quests for the hunt boards in the game. Specifically in Heavensward you need to be level 53 to start the new hunts which reward experience based on character level and hunt rank. A one star hunt will give significantly less experience than a three star hunt but is also much easier to undertake. These hunts will task you with killing a specified amount of enemies and reward the players hunt seals based on the difficulty to the player, which can be traded in for gear upgrade materials. Dungeon quests in Heavensward start at level 51, although the player may be a few levels higher before attempting the first one. In dungeons, the player will be in a group of four to defeat enemies and bosses, the bosses all have unique mechanics that the player must learn in order to beat. Mechanics can range from something simple as defeat an additional enemy and run the tether from that enemy into an invulnerable boss, or complex such as two players becoming bound with circles underneath them that correspond to the amount of players needed in the circles in order for those players to not be instantly killed. These mechanics become much more complicated in the raids, which have multiple mechanics running at various times, and stages of a boss fight. Raids will take multiple attempts with a good group and some coordination in order to complete. Once the mechanics are known and players know how to deal with them effectively the fights are overall not that hard, save some of the original savage binding coil of bahamut bosses under the effect of level cap. The new raid alexander does add some interesting mechanics in the story mode that is currently available. One example is in one of the sections a player can pilot a goblin walker and stun enemies as well as move bombs across the battlefield away from the group. I found the content and progression for the beginning of Heavensward to be very new player and casual friendly. This does not offer much for the hard-core or heavy raiders; this may be balanced out in the future but as things currently are there is not much to challenge stronger players. In Heavensward the areas that a player travels to are also much bigger than in 2.0 and thus flying mounts have been added. Although in order to fly in the new zones the player, must first find Aether Currents as well as complete a few quests. This leads the player to explore areas more so than in the previous game and get a better understand of the areas and connections in a zone.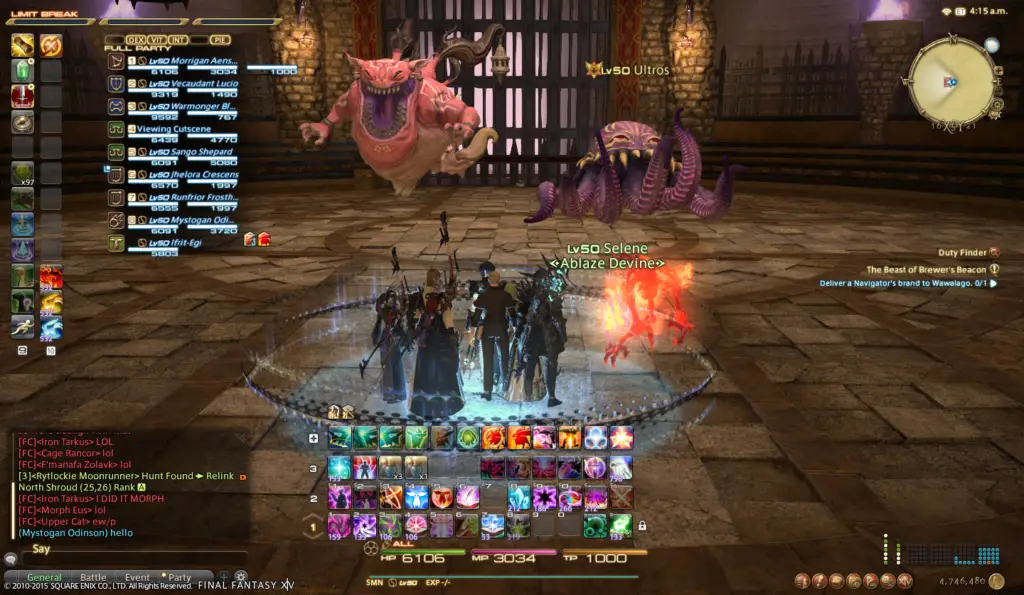 As for the various Job changes, I was able to play both black mage and summoner in Heavensward and the classes have undergone some interesting changes. For summoners we were able to get a number of boosts to our pets, including increased accuracy and pets being affected by food buffs. As well as Bane was changed to spread a summoners DoTs(Damage over time) effects to all nearby enemies instead of only three, although at a reduced effectiveness of half for all targets beyond the first three. These adjustments were long coming as summoners have had problems in the past keeping up with other damage classes, in regards to large groups of enemies with weaker AoE(Area of effect) attacks. All new abilities much like all Job abilities in 2.0 are unlocked via the class quests at the corresponding level of the ability. As for new abilities added first, which can be obtained at level 52, is Painflare. This ability uses one charge of Aetherflow in order to do 200 potency damage to all enemies nearby to the targeted enemy as well as the target. This is a slight AoE damage increase as well seeing Aetherflow can only be used once a minute and grants a summoner three stacks for use. At level 54 summoners gain an ability called ruin 3 that deals damage with a potency of 120 which is a 50% increase in damage over ruin 1 or 2. The only issue with this is the ability also costs 10x the MP to use unless in Dreadwyrm Trance, of which is not gained until level 58 rendering it almost useless in group content until unlocked, as it has to be used very sparingly so that a summoner does not accidentally run out of MP.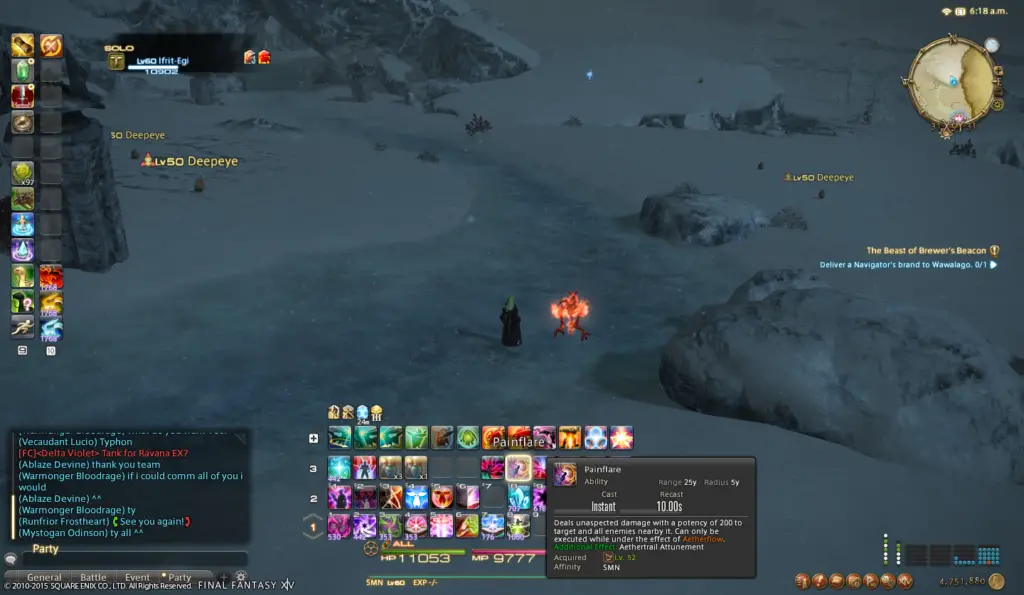 At level 56 the new ability is Tri-Disaster which can be used once a minute and will instantly put all summoners main single target dots on a target without having to cast the spells individually. This is a nice damage boost and helps a lot with fights where a summoner may have dots fall off due to phase transitions and the start of a fight. At level 58 summoners finally unlock the power of Bahamut and gain Dreadwyrm Trance, this ability is gained by using stacks of Aetherflow. Every charge of Aetherflow now gives one stack of Aetherial Attunement, which lasts 30 seconds, once the stacks hit three a summoners is able to use Dreadwyrm Trance. While under the effect of Dreadwyrm Trance all damage is increased by 10% for 15 seconds as well as the spell ruin 3's MP cost is heavily reduced to that of ruin 1. This is a small single target DPS burst phase and is usually only used once a minute although can be timed in early part of a boss fight with Aetherflow not on cooldown, before going into a fight to be used twice in the first minute of combat. The last ability a summoner obtains at level 60 is Deathflare, this move is the strongest ability a summoner gets in game and hits everything in range of the target, and the target itself for 400 potency damage. This ability can only be used in Dreadwyrm Trance and ends Dreadwyrm Trance on use. After playing around with all the abilities and playing the summoner in the various trails, dungeons and raids, I found overall summoners single target DPS only went up slightly, although AoE damage has increased significantly easily being able to do as much or even more than black mages previously, which are known for being AoE powerhouses. On top of all these changes all classes now have unique animations for their level 3 limit breaks and have undergone name changes in the update. Black mages retain Meteor, but instead of a summoner casting Meteor as LB3, summoners now cast Terraflare. This is Bahamuts ultimate attack and looks really cool. The damage is the same and so is the effect, so outside of the animation for battle, both classes utilize the same type and damage of a limit break.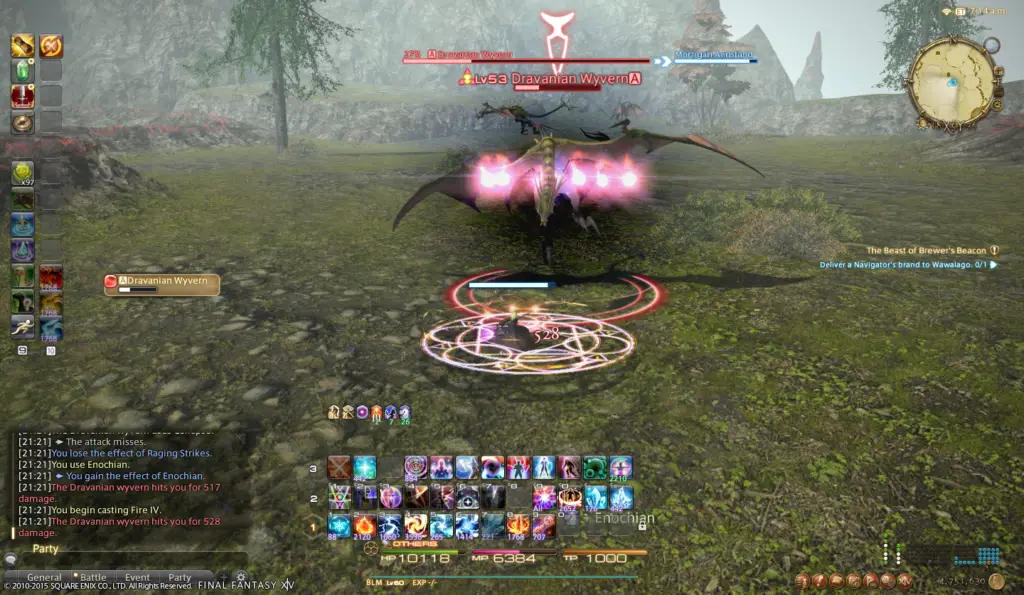 Black mages also have undergone some changes as well as one slight nerf to its strongest AoE ability Flare, as well as new buffs and strong spells. The big change to Flare is that all targets beyond the first three hit by the spell take half damage reducing its effectiveness slightly. Outside of this, all changes and new abilities have been quite beneficial to black mage although some of the new ones are hard to time proper use in fights with a lot of player movement involved. At level 52 the first new ability is Ley Lines, this new buff creates a magic circle around the black mage that increases spell speed by 15% and lasts 30 seconds with a recast of 90 seconds. If a black mage steps out of the circle, they lose the effect of the buff, although the circle will stay on the ground and can be re-entered to trigger the buff until the 30 seconds are up. Seeing all spells that are not under the effect of a proc(instant cast/zero mp trigger on casting fire, scathe or thunder) or swiftcast have 2-4 second cast times, this helps speed up a black mages damage considerably. At level 54 the new ability is Sharpcast which ensures the next thunder, fire or scathe to proc automatically, and has a recast of 60 seconds. This gives an instant burst to damage once a minute instead of the usually casting and hoping to trigger the instant cast for your spells. At level 56 the new ability is another buff called Enochian, this buff lasts 30 seconds and increases all damage by 5% as well as allows a black mage to cast its ultimate single target spells Blizzard 4 and Fire 4. At level 58 black mage gets Blizzard 4, which does damage with a potency of 280 to a single target and increases the duration of Enochian slightly. In order to use Blizzard 4 the player must have the buff Enochian as well as be under the effect of umbral ice (which is part of a black mages MP regen rotation from 2.0). At level 60 the final black mage ability is Fire 4, this deals damage with a potency of 280. It also has the same use trigger as Blizzard 4, except the user must be under the effect of astral fire (part of black mages burst damage rotation from 2.0 which increases damage of fire spells from 50-87.5% but also nulls MP regen) instead of umbral ice. When comparing the changes to both casters in end game content I found that damage was very similar between the two in the proper hands, although now summoner does slightly better AoE damage if timed properly with aetherflow charges. Overall, the new abilities change rotations up, and make things a bit more complex and interesting. This is a good thing in my opinion as summoner and black mage had very simple damage rotations/priority orders in the original game, and required very little thought to perfect. This makes both classes require a level of skill that were already apparent in melee DPS classes that was not seen previously in casters.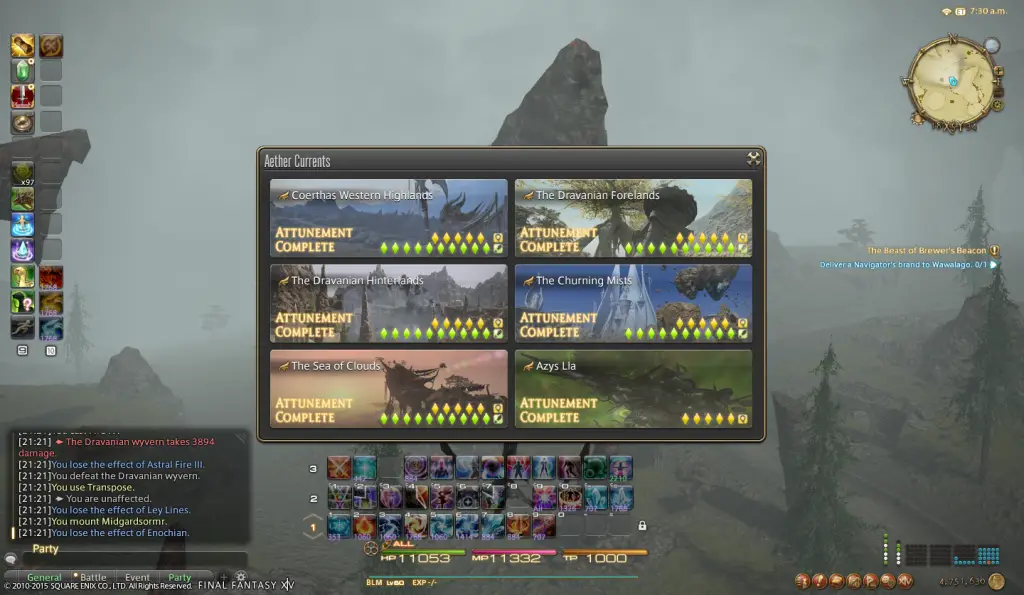 The Heavensward expansion also added three new job classes to the game, Dark Knight, Astrologian and Machinist. Outside of unlocking the new jobs, I did not really play them outside of Machinist a little, although I did group with a bunch of them and understand the roles and playstyles they add to group and raid dynamic. Dark Knights are a new tank class that requires MP to use spells/abilities much more so than Paladins in order to keep enemies engaged on them in combat as well as for defensive purposes. From what was noticed in parses and discussions with Dark Knights in free company and linkshell chat, is that Dark Knights make decent main tanks as well as off tanks. Although Dark Knights are not quite as good as Paladins defensively they are slightly better than Warriors and are almost a middle ground in between the two. Overall, it seems Dark Knights are a bit more balanced in offence and defense and can be used quite effectively in end game content but require a bit of skill in order to properly manage MP and TP.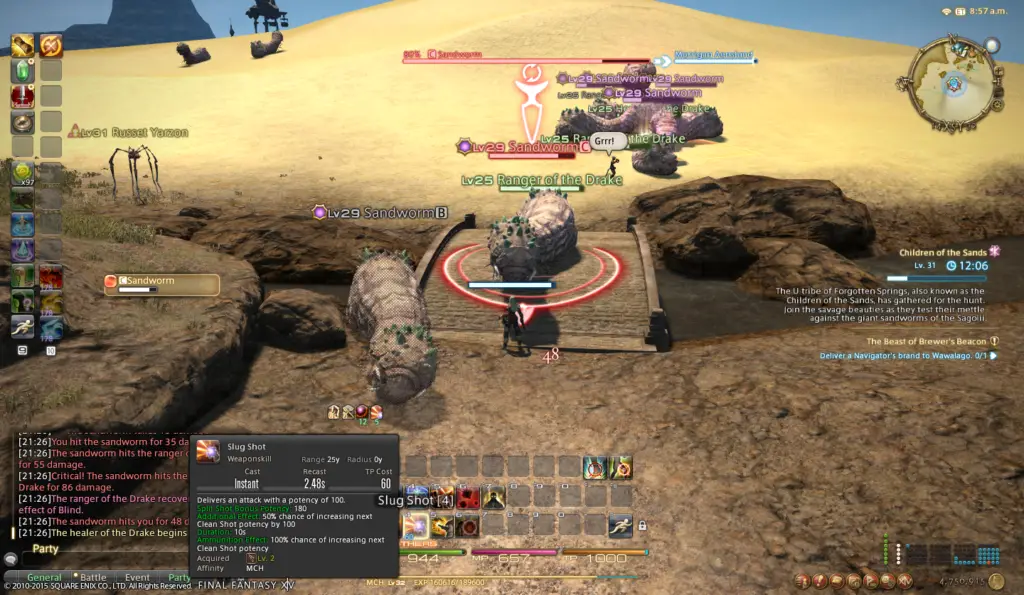 As for Astrologians they are a healing/buffing class able to give offensive and defensive buffs in the form of shields that absorb damage, increased skill and spell speeds, and increased damage dealt by party members. This is all at the cost that Astrologians do not heal as much as White Mages or Scholars. They effectively make good back up healers that help the a group kill faster and work better off with White Mages than Scholars as when paired with a Scholar their shields overwrite one another. This makes one of an Astrologians various stances effectively useless. At the same time, it seems by how the classes work and heal in raid content that Astrologians, much like Scholars are best paired with a white mage. This has a purpose as in the past Scholars were able to DPS and have their fairies heal in less tense situations while a White Mage main heals and thus even though Astrologians don't heal as much, instead of DPSing themselves they can increase the groups damage, effectively increasing overall damage by about the same if not more.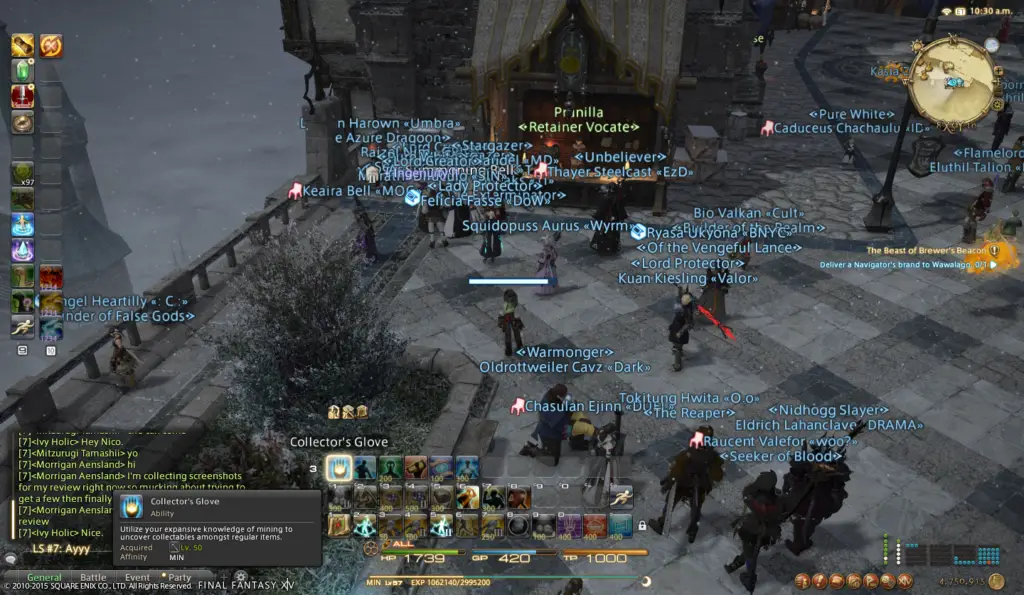 Now for Machinists, this is a ranged damage class just like bard where it can buff a group. Although it also does slightly less overall damage then all the other DPS classes in the game. Much like a bards songs a Machinist can deploy a turret during battle that gives a group increased TP regen, or increased MP regen. I was able to test out the early levels of Machinist and did notice one thing that was slightly different with it compared to bard, as it requires procs from abilities in order to do a full rotation. As an example split shot has a 50% chance to increase the potency of the next slug shot by 80, and slug shot has a 50% chance to increase the next clean shots damage by 100. This can effectively make it so that a Machinist is spamming the first two abilities in a rotation in order to get the bonus damage for later abilities. This also can highly effect the amount of damage a Machinist can do, with lots of procs it could cause a Machinist to do really good damage possibly close to that of other DPS classes, while at worse could hurt the potential of the class by causing low DPS. In conclusion, the new job classes they added are unique and offer a slightly different experience when compared to similar roles in-group dynamic.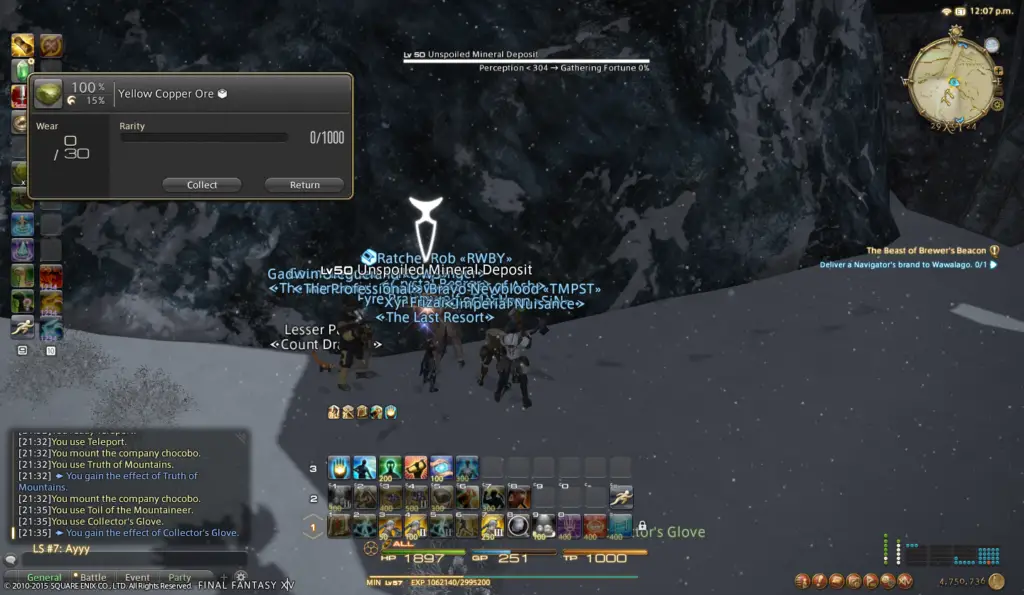 Outside of the Job classes for the game I was able to try out all three of the gathering professions, Miner, Botanist and Fisher, and the changes to leveling and new abilities for all three were quite nice I found. For all gathering classes a new ability was automatically unlocked called Collect, which allows the player to obtain certain items as collectibles. When under the effect of Collect as a Botanist or Miner, when a player tries to gather an item they are brought up to a new screen showing the item and the collectibility of the item. All items start at 0/30 item wear and 0/1000 rarity. To go along with this new ability 3 abilities were added at level 50 that effect collectibles. The first one is Discerning Eye, which improves the next item rarity by 50% at the cost of 200 GP (Gathering Points). The second ability is Methodical Appraisal, which increases item rarity by the user's perception value x1, increases item wear by 10 and uses one gathering attempt. The last new ability that is automatically unlocked at 50 is Instinctual Appraisal; this ability increases item rarity by perception x0.8-1.5, increases item wear by 15 and uses one gathering attempt. Collectibles are used for gaining experience as well as gatherers scripts from an NPC in Mor Dhona, scripts can be used to gain level 60 gear. If you want to find out what collectibles are needed and the rarity values required, you can find it under timers in the main menu by the name Rowena's House of Splendors. As you level up, you will gain more abilities that help with collecting as well as getting more high quality collectibles. I was able to level to 57 on both Miner and Botanist quickly and found the new system much faster for leveling, having the ability to do collectibles in conjunction with levequests.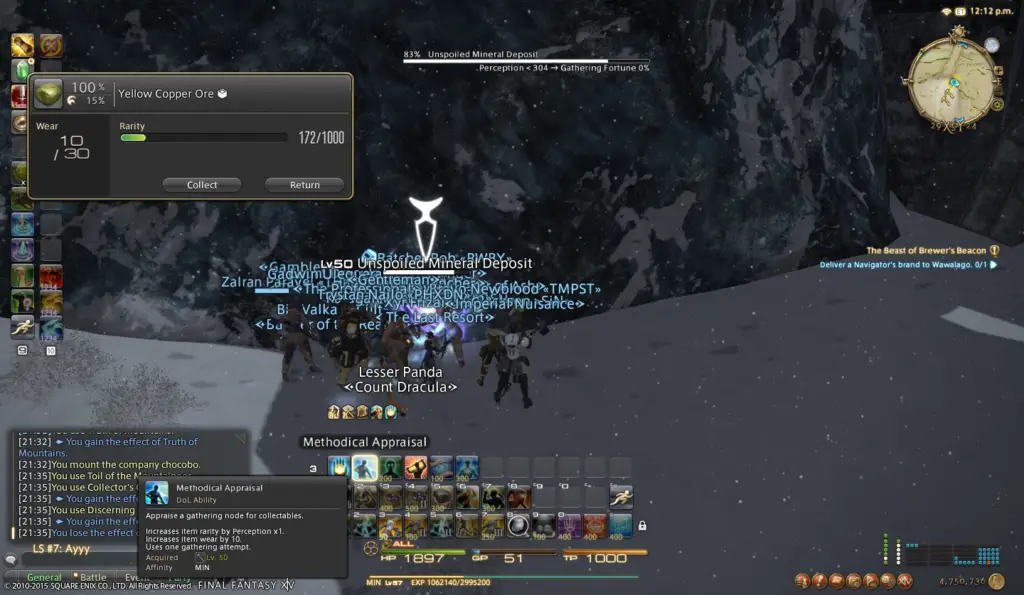 As for Fisher though it works a bit different than the other two gathering classes, in that Collect makes the fish that are considered collectibles to automatically be caught as collectibles. Although in order to get the rarity desired, they need to be high quality fish, which can be quite rare depending on all the different fish that are caught on the same bait, as well as the players perception value. As for the abilities gained from fishing, you get Snagging as a new ability automatically unlocked, which starts at level 36 and allows for catching fish that are not normally possible. At level 51 the next abilities are Patience which increases chance of landed an HQ fish by 50% while reducing the chance of hooking a fish by 40%. As well as Powerful Hookset which removes the inefficient hooking status (the 40% chance of not being able to hook a fish) when used instead of Hook. Both abilities use GP and are the first abilities that actually use GP as a fisher so it is no longer a useless stat. At 54 fisher gets the ability Chum that uses GP to reduce the amount of time between each bite while fishing. At level 56 the ability obtained is Precision Hookset which works the same way as Powerful Hookset only for smaller fish. I only got to level 56 on fisher as it was a little bit longer to level than the other classes due to the randomness of what fish you catch, making it take much longer to complete leves as well as obtain collectibles. All fishing quests unlocked the ability to fish in new areas such as Cloudfishing and Hellfishing, of which unlock the ability to cast a line into the sky and into lava to fish. Out of the changes, all gathering classes have become more interesting and seem to require a bit more skill closer to that of crafting classes from 2.0. Seeing gathering was very basic in the original game and quite boring this does help to liven things up a bit.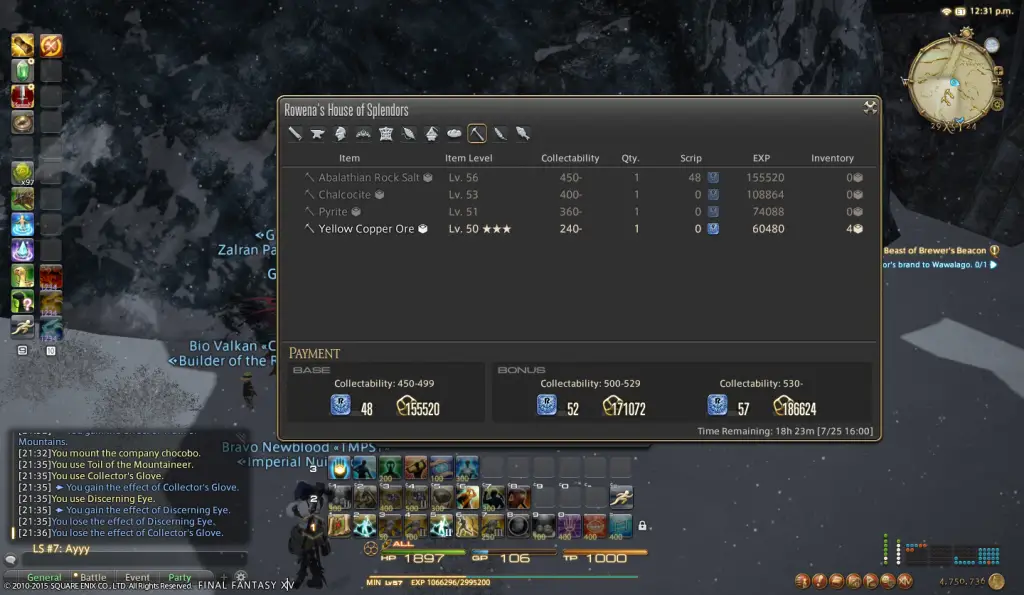 As for crafting classes I did not end up having time to play or dive into them but have noticed a few changes to crafting. One of which is much like the gathering class', collectibles have been added and give the same benefits as they would for a gathering class, but instead you are trying to craft rare collectibles instead of gathering them. The other big change is when you get to level 60 you can unlock crafting specializations for up to three crafts maximum. This causes players to have to choose what three classes they want to master and use them only for crafting end game. This is a good thing as previously one player could gear and craft anything so long as they were all at level 50. This will make it so in the future, if you really are a hard-core crafter, you will need multiple characters to do so. Either that or you and your free company split who will specialize in which crafts that will benefit the overall group and progression.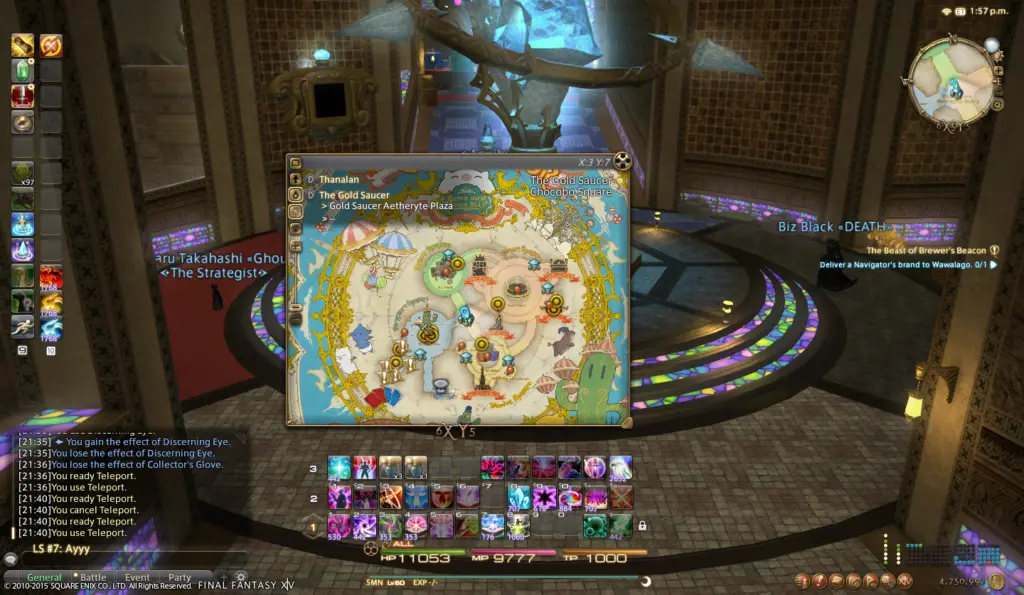 Lastly, I would like to end of the game play section of the review with something that technically was not added in Heavensward but in one of the last few patches to Final Fantasy 14: A Realm Reborn. The reason for this is a lot of stuff pertaining to the Golden Saucer and Triple Triad has been added in the expansion, and will have more editions as well as mini games in the future. First things first they added the Golden Saucer from Final Fantasy 7 with mini games like basketball, wack a mole, lotteries to Triple Triad and Chocobo Racing. The small mini games are somewhat neat and do give small amounts of MGP (Manderville Golden Saucer Points) the currency used in the Golden Saucer. The big draws to the Golden Saucer are the Gates, which much like Fates are random open world events that happen at the golden saucer. These can be quite fun as they can for example, require the player to attempt to not get knocked off a platform by typhoon or other silly and entertaining things. These events reward quite a bit of MGP and something to look for announcements while waiting around in the Golden Saucer.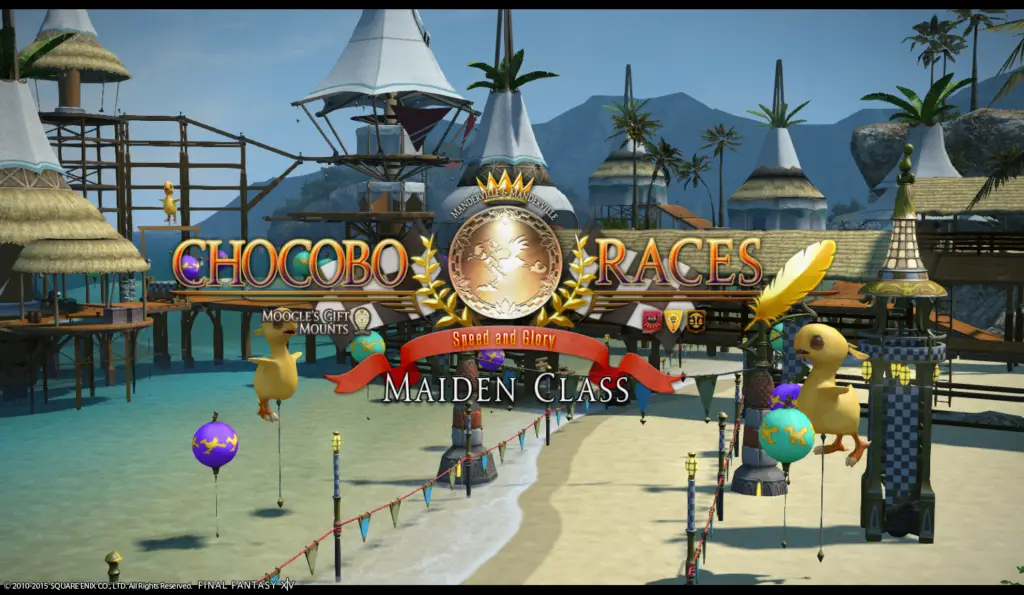 For Chocobo Racing it is very similar to the mini game from Final Fantasy 7, your chocobo has stats, gains experience and can rank up. These stats can affect how your chocobo races. These stats are maximum speed, acceleration, endurance, stamina and cunning. Maximum speed obviously is how fast your chocobo can run; acceleration is how fast it takes your chocobo to obtain maximum speed. Endurance is how long your chocobo can run before it becomes exhausted, stamina effects how fast your chocobos stamina meter drains, if this hits zero your chocobo will walk slowly the rest of the race. Cunning affects how your chocobo navigates courses without slowing down. All these stats can be increased by feeding your chocobo when it ranks up. This is done via an NPC trainer in the Chocobo square of the Golden Saucer. Feed increases a chocobos stats by 1-3% of the stat cap for that particular stat, example giving a chocobo a grade 2 stamina blend will increase its stamina by 2%. At the current point in time, the maximum rank is 50, and at rank 10 your chocobo learns a random ability and at 40 can be retired for chocobo breeding purposes. You can then breed chocobos you race in order to create different types of chocobos that are better at racing. There are many abilities you can either teach your chocobo or it can randomly learn at rank 10. These abilities can be passive such as Head Start, which causes your chocobo to start a race at maximum speed, or active abilities that restore stamina or boost speed for a short time. A chocobo can only have a maximum of two abilities and abilities can be forgotten with the use of a Lethe Water, which is purchased from the track and feed trainer who also sells the training manuals for abilities. In addition to abilities, while racing a player can collect items to use while racing to help aid them in winning a race. Some of these items restore stamina, increase speed as well as damage and slow opponents. Also for the races themselves, you can enter and race up to 8 other players, either randomly from entering a race or entering as a full party of 8 to compete against one another. This can allow for player created chocobo-racing events with friends as well as challenge other players.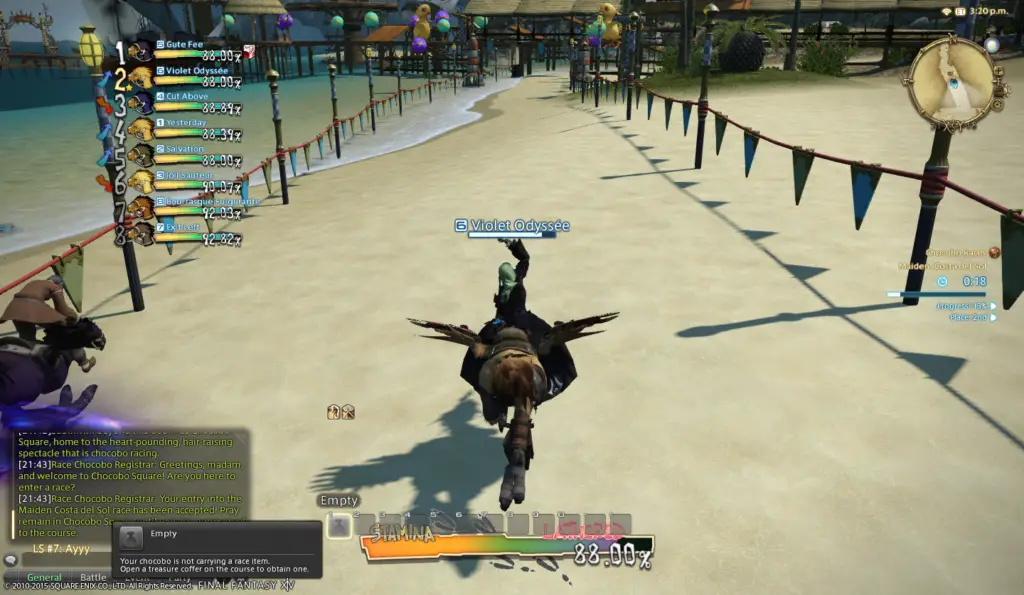 The last game added with the Golden Saucer is Triple Triad; this is a card game initially from Final Fantasy 8 and can be a lot of fun as well as random at times if you do not know all the rules to the game. Cards can be obtained from challenging NPC's in duels, buying them with MGP and randomly obtained from dungeon bosses and primal boss fights. This goes hand in hand with the expansion, as many new cards have been added from the boss fights in the expansion, which can help a player build the perfect deck and compete against others. Cards however do come in tiers based on the strength of the card and there is restrictions for building a deck based on the rarity of the cards. Cards have five rarities: common (★), uncommon (★★), rare (★★★), epic (★★★★) and legendary (★★★★★). When you start out you can only have one uncommon or higher card in your deck. Later on when you have collected between 30-59 cards you can have as many uncommon cards as you would like in a deck but only one rare or higher card. Once you have reached 60 or more cards you can have as many rare cards as you like in a deck but only one epic or legendary. You can build up to five different pre-made decks and can even have the game auto build the best deck for the cards you have available. Although this may not be the best in any situation, more than likely what the game perceives as best build. Cards also have types that are listed in the upper right corner and come in to play under certain game rules. Card types are Primal, Beastman, Scion and Garland. There are many rules to Triple Triad and the game has a great tutorial on how to play for beginners. Triple Triad can be quite a fun card game for players to even organize tournaments against one another. Although I found some of the special rule typing quite complex, the game can be anything from simplistic to complex depending on which rules players and NPC's are playing by.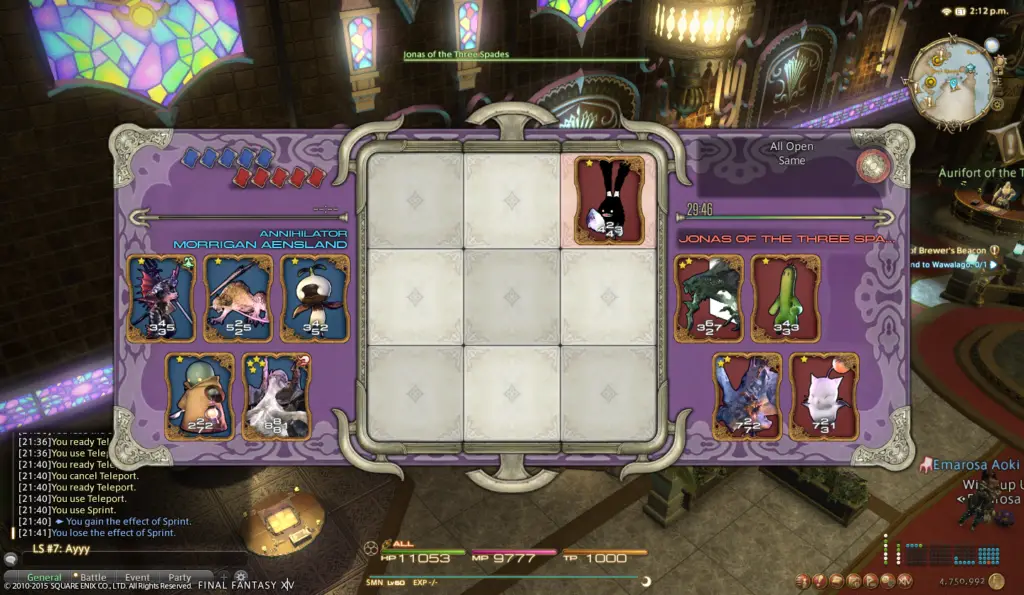 Final Fantasy 14: Heavensward – Graphics/Music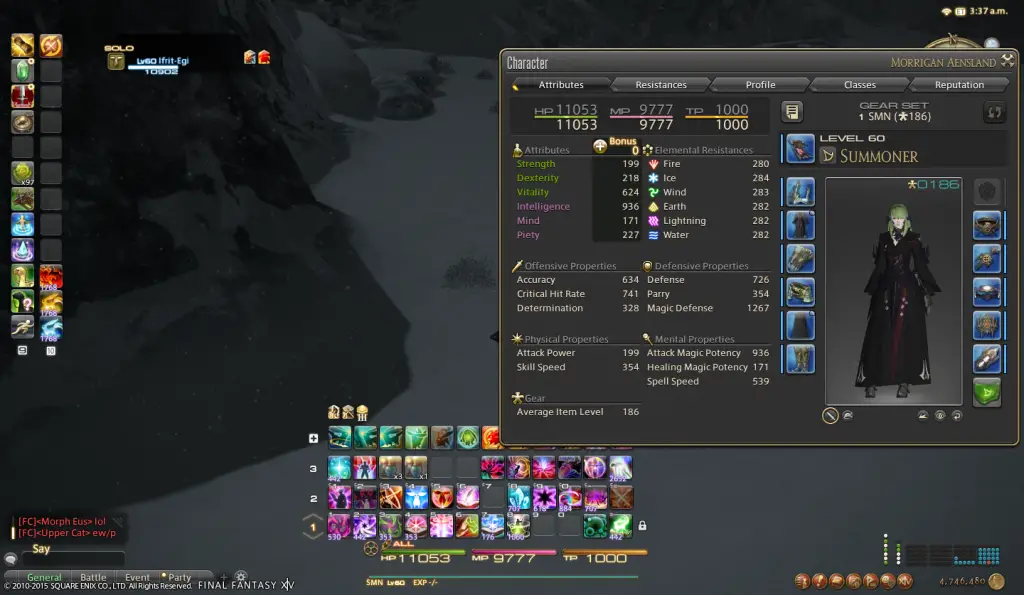 The Graphics for Final Fantasy 14: Heavensward are amazing and the move to Direct X11 makes it better than ever on PC. The only issues and problems I have are with character models wearing certain types of clothing. Seeing hair from all races and the horns of an Au Ra can clip through armor and look awkward. That is the only problem graphically I have encountered and has been an issue with the MMO since release. The music for the game has some epic scores for most areas and boss fights, for the majority of the expansion. Although in the raid Alexander, the music turned to some sort of rave techno, which, did not suit the area well and made me feel like I was not even playing the same game anymore. Some things work well but others not at all and with the music, this can be seen in a negative light as it is meant to instill atmosphere and go along well with the situation.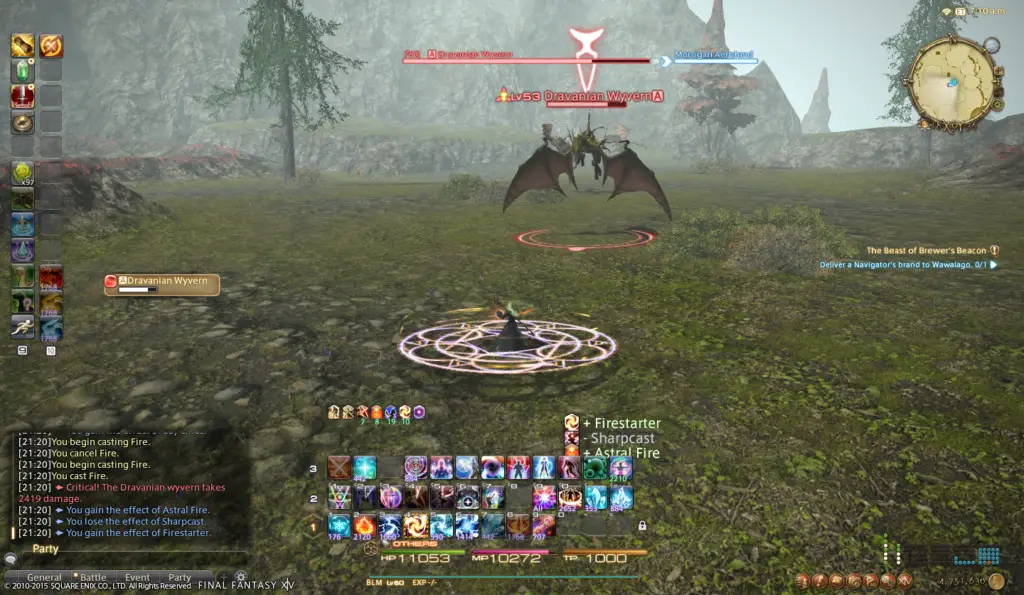 Final Fantasy 14: Heavensward – Recommendation and Conclusion
Recommendation: Final Fantasy 14: Heavensward I can recommend to any MMO player or RPG fan with the time to commit to a good story and game play. Even with many similarities to other MMO's such as SWTOR and WoW, FFXIV has unique experiences and offers some fun variety in content for a decent price.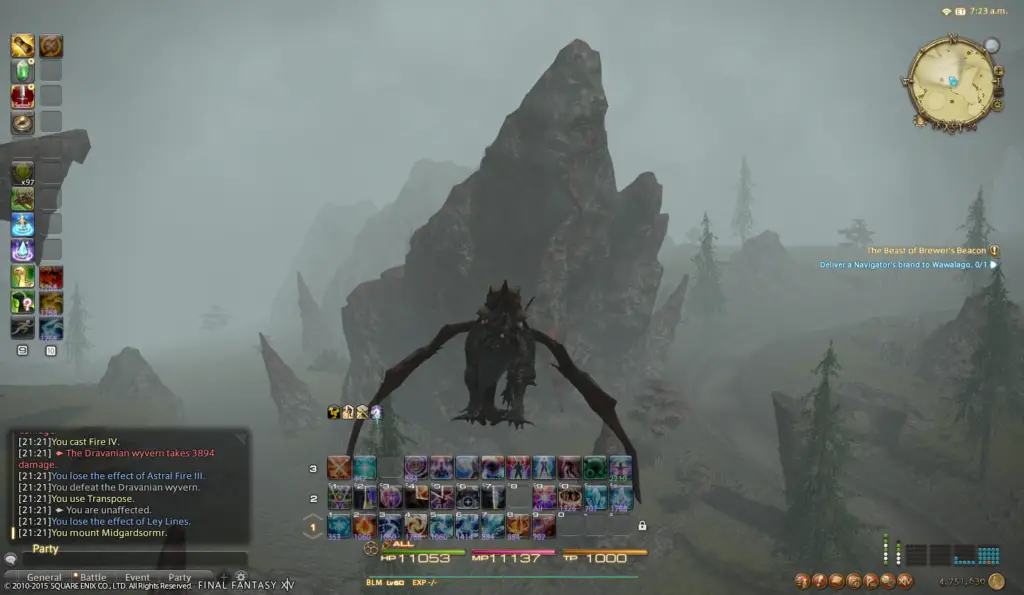 Conclusion: In conclusion, I found Final Fantasy 14: Heavensward a lot of fun and the updates to the game very positive. The only downside is being an MMO veteran I was not challenged by much of the content, although this may not be the case for others. I do expect easy as well as challenging content and being an MMO new challenges will always be added monthly. I am eager to see what challenges await especially in the new savage mode raids later on in the expansion. All in all Heavensward makes for a great start for the next year for Final Fantasy 14 and I look forward to all the challenges as well as the future storyline.