Final Score: 93 out 100
With its combination of two compact (yet efficient) towers, two good 120mm fans, six 6mm heatpipes, and a nickel-plated solid copper base the Cooler Master Hyper 622 Halo Black is a phenomenal cooling solution. When one then mixes in the easy installation process, with the surprisingly small amount of installation issues you will encounter, the result is pretty much the epitome of what the Hyper series was originally all about. Sadly, the shear amount of cooling power, without (almost) any headache inducing issues, does make the rest of the Hyper line-up seem… a touch overpriced in comparison. That is not to say the, for example, Hyper 212 Halo is a bad cooling solution; rather the vast difference in value just underscores how good the 622 option truly is. So, if you are looking for a very good cooling solution that will not break the bank, and yet doesn't look nor act like a 'cheap' cooler, you can stop right here. Go buy the Hyper 622 Halo Black (or White) edition. It pretty much is a great 'blind buy' that will work in the vast majority of custom builds.
None of this should come as any surprise as, sadly, the Hyper 622 Halo is not a unique design, nor all that innovative. Yes, Cooler Master has upped the ante on the chi-com competition with the inclusion of much better aesthetics and incredible customization via the new MF120 Halo ARGB cooling fans… but at the end of the day this is a design that has been made incredibly popular via the Thermalright Peerless Assassin 120 series (~40 to 45 USD) and the DeepCool AK620 series (about 60-70 USD). Of the two, the Peerless Assassin 120 is the only one worthy of comparison… as it costs cost a good $20 (USD) less than the Cooler Master option. We personally think this is twenty dollars well spent.
The first reason to buy the premium version of this dual tower design is the quality of the components you get. First up, is the finishing on the base of the Hyper 622 is a different league compared to the PA120 SE's we have used recently. Yes, some PA120 SE's come with a base finished almost as good as the Hyper 622… but the variance in quality is rather extreme. Some are decent to good, but most are not even close to the finishing that Cooler Master routinely does.
Next. It is no secret the TR's P.A. 120 SE was meant to compete against the likes of DeepCool and win, but when compared against the Hyper 622 the Peerless Assassin 120 Special Edition is not even in the same league in durability, finished looks, or even reliability. Put simply, he paint job on the Hyper 622 Halo series is deep, rich, thick and robust. Unlike the Chinese competition, this is a paint job that will not just peel off in a year or two. Even new if one holds them both in your hands the difference in quality is blatantly obvious. The PA120 SE's (and AK620s) look… cheap. The Hyper 622 Halo does not. Some of this is due to the premium paint, some due to the much, much better top caps Cooler Master use. Either way, this factor alone easily justifies the price difference in all but the most budget of budget builds.
Installation is the next major difference between the two. Yes, all the clones use similar hardware to the Hyper 622-series for installation. Yes, all use wire fan mounting hardware. Yes, all have cut outs (to varying degrees) in the fin arrays to all but eliminate RAM and motherboard incompatibility issues. Yes, all have preinstalled spring tensioned bolts that are easy to access. Yes, all even come with a full-sized tub of TIM. However, when you compare the actual components and not just list them off there is no comparison. Cooler Master is noticeably superior.
The Thermalright TIM is, at best, suboptimal. The Cooler Master CryoFuse TIM on the other hand is worth using. It is good kit. Good enough that if we ran out of Arctic MX we would not hesitate to use it. Equally impressive, where the Thermalright PA120 S.E.'s hardware is best described as 'pure chinesium' the Cooler Master Hyper 622 uses actual steel. Real steel that can be picked up with a (strong enough) magnet. It is hardware we would trust to handle the weight of these big coolers. The same is not true of the clones… whose hardware is 'probably good enough' but does not inspire confidence in their quality or robustness.
Last, and not least, is the fans. Yes, Cooler Master should upgrade to Fluid Dynamic bearings, but the Rifle Bearings used in the new MF120's are very good. So good that while the Chinese clone stock fans are best described as 'good enough for government work' the Cooler Master MF120 is actually good. So good we would rarely consider replacing them with Arctic P12s. Something would never say, even ironically, about the Thermalright PA 120 SE's fans.
In summary, when you compare what you are getting for your money the Cooler Master Hyper 622 Halo Black (or White) Edition is the better deal. One where you are not just going to want to use it in budget builds. Rather you will want to use the Hyper 622 Halo Black in many of your builds where any CPU air-based cooling solution is called for. Color us impressed as the (original) Thermalright PA 120 was one of our favorite air coolers and yet Cooler Master in one fell swoop just replaced it on our list of coolers we will always have on hand for custom builds. Congratulations Cooler Master for redefining the very standard upon which all dual 120mm tower air coolers must be judged.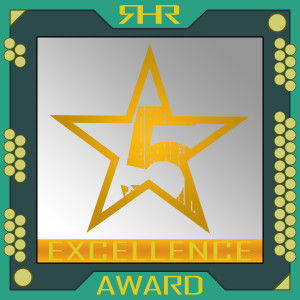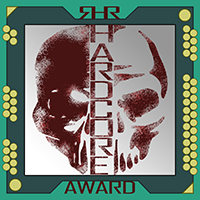 The Review
Cooler Master Hyper 622 Halo Black
The Cooler Master Hyper 622 Halo Black (or White) Edition offers excellent value for your money compared to other options. It surpasses expectations by not only being suitable for budget builds but also for a wide range of builds requiring CPU air-based cooling solutions. This cooler has impressed us so much that it has replaced the highly-regarded Thermalright PA 120 on our list of go-to air coolers for custom builds. Congratulations to Cooler Master for setting a new benchmark for dual 120mm tower air coolers.
Review Breakdown
Performance

0%

Ease of Use

0%

Build Quality & Warranty

0%

Value

0%

Final Score

0%