$10.49
$14.99
in stock
12 new from $10.49
25 used from $4.40
as of March 27, 2023 4:30 am
$63.99
$79.99
in stock
74 new from $63.99
as of March 27, 2023 4:30 am
$349.00
$399.99
in stock
12 new from $349.00
11 used from $320.00
as of March 27, 2023 4:30 am
Last updated on March 27, 2023 4:30 am
BIOSTAR Unveils New 10-Series Racing Motherboard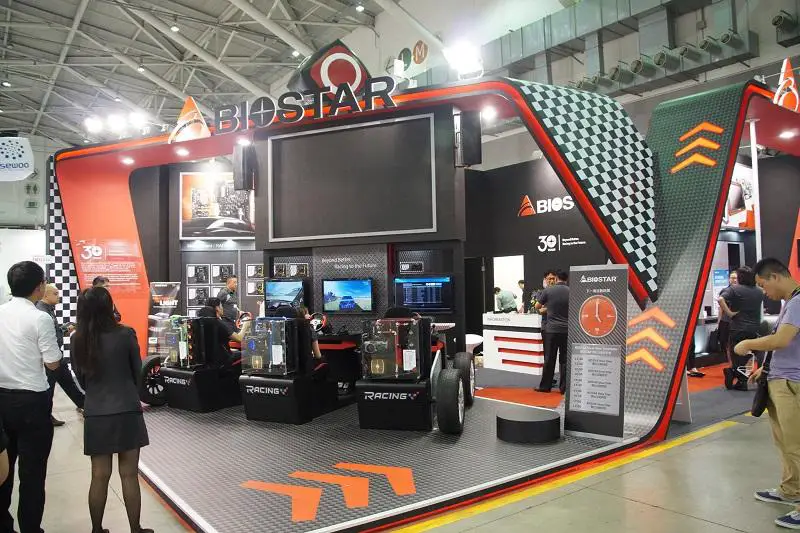 Leading manufacturer of computer products BIOSTAR showcased the latest addition to its motherboard line up. The BIOSTAR Racing Z170 GT8 and the Racing H170GN ITX are the new breeds of motherboards from the company that feature U.2 connectors to deliver high-speed storage performance.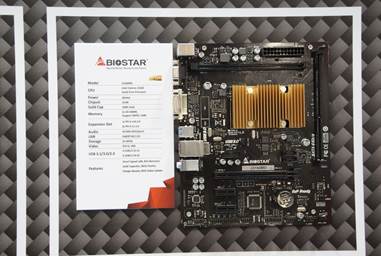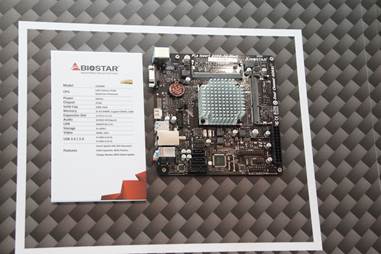 Transcend Showcases DrivePro™ Monitoring Solutions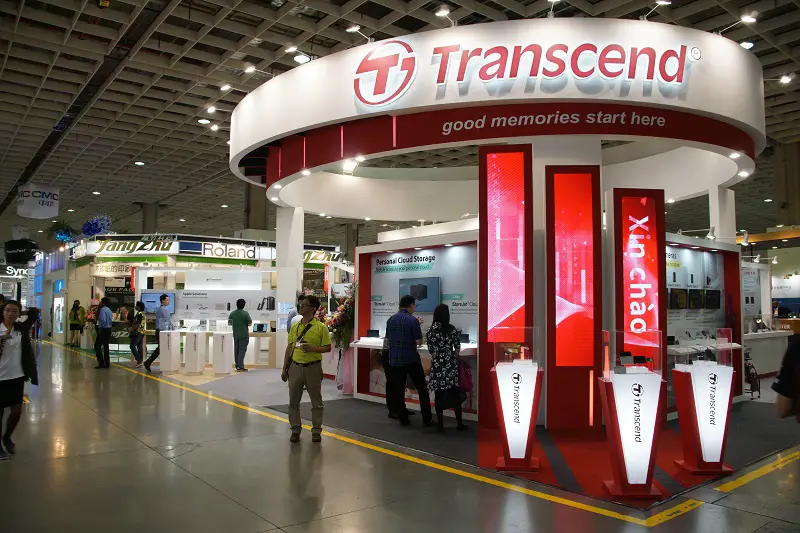 Worldwide leader in storage, multimedia and industrial products Transcend Information showcases its latest products monitoring products and storage solutions during the event. The DrivePro™ 50 dash camera is the latest to join the family of on-the-road monitoring, which features 1080p Full HD recording of up to 6,000 hours. Transcend also displayed its DrivePro™ Body cameras with Wi-Fi connectivity and real-time monitoring through the exclusive mobile app.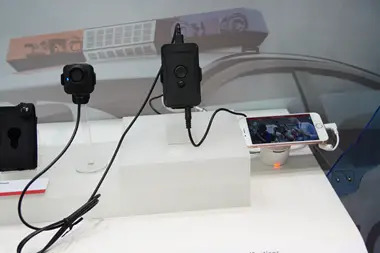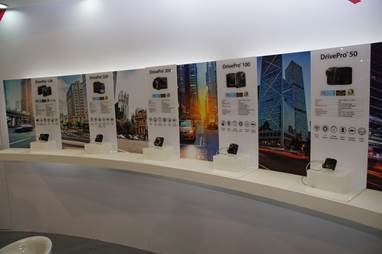 HWBOT World Tour 2016 Kicks Off at COMPUTEX 2016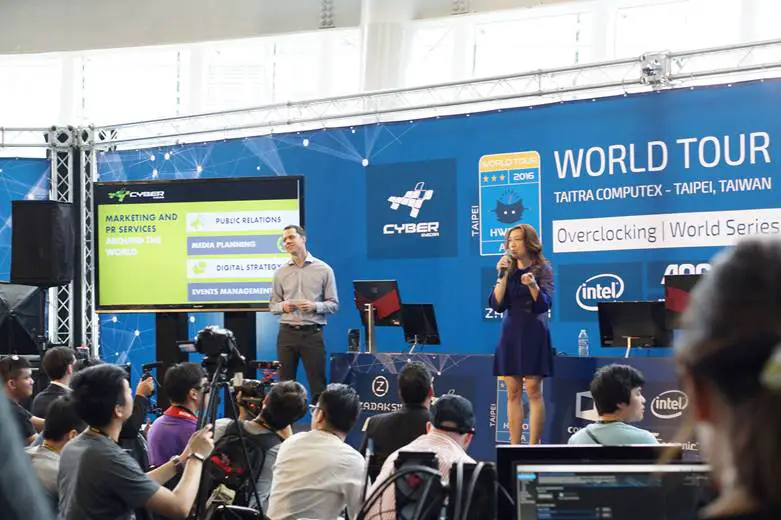 The HWBOT World Tour, a series of overclocking competitions around the world, has just been kicked off at COMPUTEX 2016. The event, which aims to deliver an environment wherein Overclockers and enthusiasts learn and share their knowledge in overclocking, is arranged by HWBOT in partnership with CyberMedia, and is sponsored by ZADAK511, Intel, AOC and Seasonic.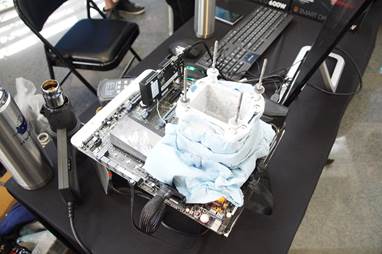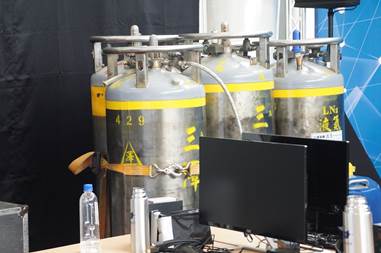 NVIDIA Unleashes Latest Pascal GPU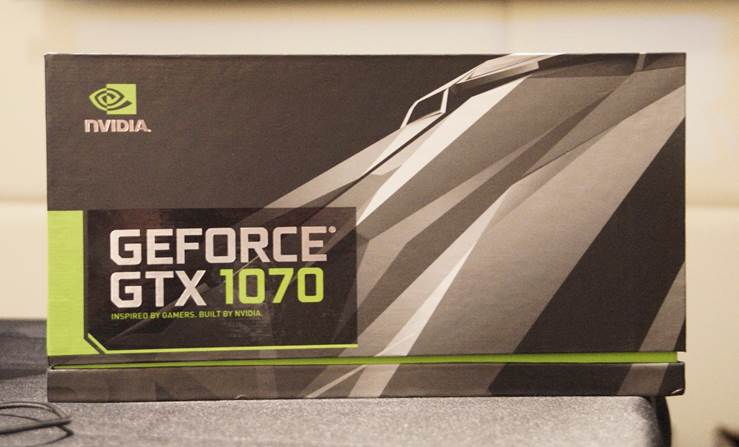 At the Grand Hyatt Hotel at Taipei, Taiwan, the NVIDIA Experience Center at COMPUTEX 2016 is the place where the company showcased its latest Pascal GPUs as well as the performance it can deliver in the gaming spectrum. The company demonstrated its breakthrough in virtual reality through its industry-leading graphics cards that are driven by the NVIDIA Pascal™ architecture.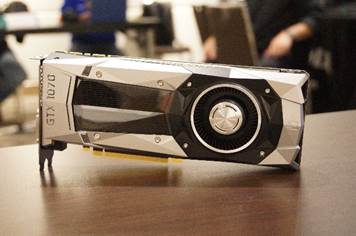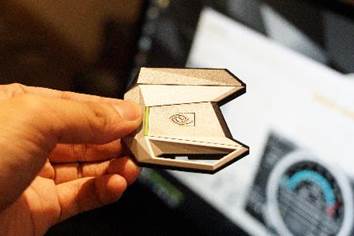 ZOTAC Unveils Custom-Cooled Graphics Card and PCI-E SSD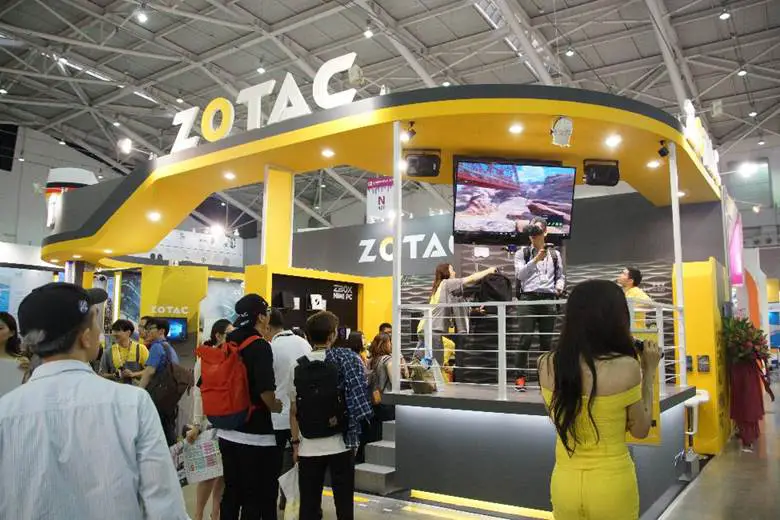 Leading graphics card manufacturer ZOTAC International showcases its custom design coolers including for the NVIDIA GTX 1080, including a custom-cooled graphics card that features an in included full-coverage water block. Furthermore, the company also displayed its PCIe SSD storage solutions, the ZOTAC SONIX SSD that comes with blazing fast 2,600MB/s read and 1,300MB/s write.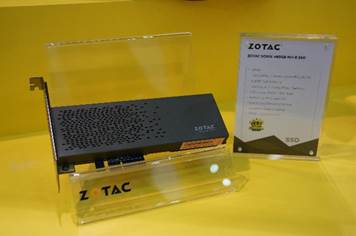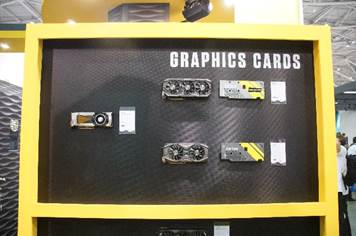 The 1st VR Ready Brand "MSI"
Leading the World with One Click to VR at COMPUTEX 2016
Experience VR with MSI Gaming Desktops, Motherboards & Graphics Cards at Booth #M0810 in Taipei World Trade Center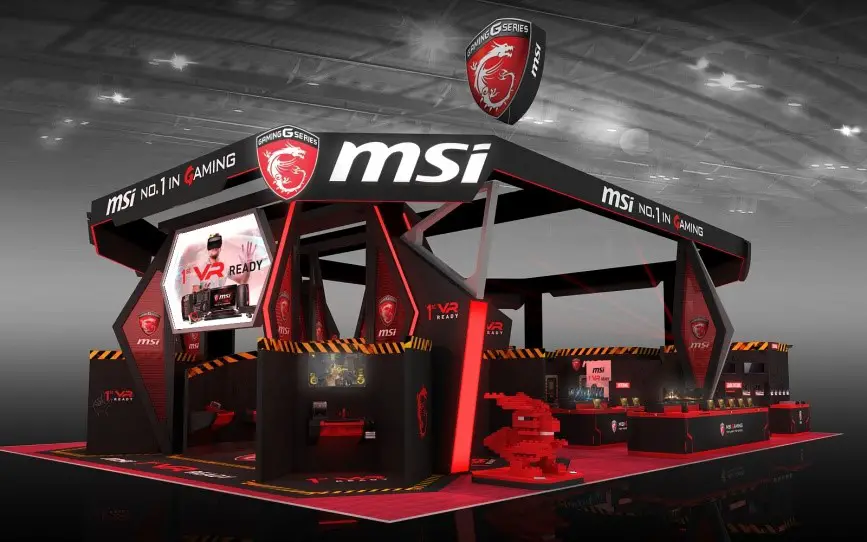 [Taipei, Taiwan MSI, the 1st VR ready brand and world leading manufacturer in high-end gaming and eSports products, brings an extremely realistic virtual reality experience to Asia's largest computer exhibition COMPUTEX TAIPEI 2016 with a selection of MSI Gaming series desktops, motherboards and graphics cards, along with HTC Vive VR headset. To enjoy the amazing VR world, MSI provides high-performance VR ready products and solutions that are certified by HTC and fully Vive-compatible.
MSI Aegis Series Gaming Desktop PC & TheBlu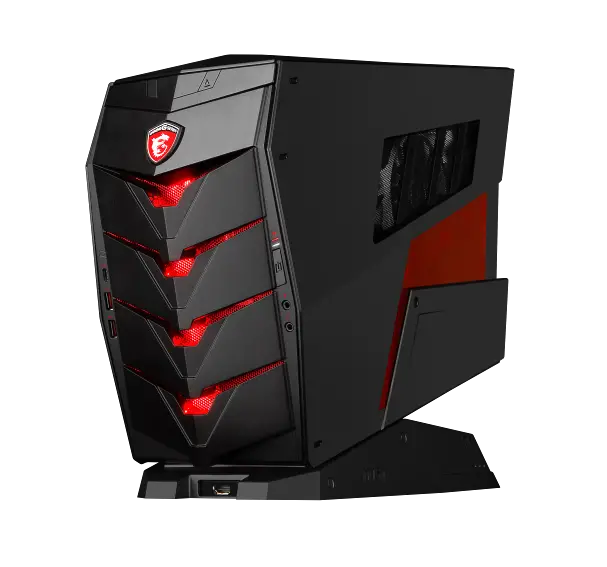 Meeting high-end system requirements of VR gamers, MSI recently launched its Aegis Series Gaming Desktop PCs. With an exclusive design, Aegis Series Gaming Desktop PCs provide an outstanding gaming experience for VR games.  This year at COMPUTEX' MSI booth desktop VR demo zone, guests are invited to experience up-to-date VR games from TheBlu with Aegis. Game 1, Reef Migration: Witness the magnificence of an undersea migration on the edge of a coral reef. Game 2, Luminous Abyss: Venture into the deepest region of the ocean to discover the iridescent abyss.
MSI X99A GODLIKE GAMING CARBON Motherboard & The Lab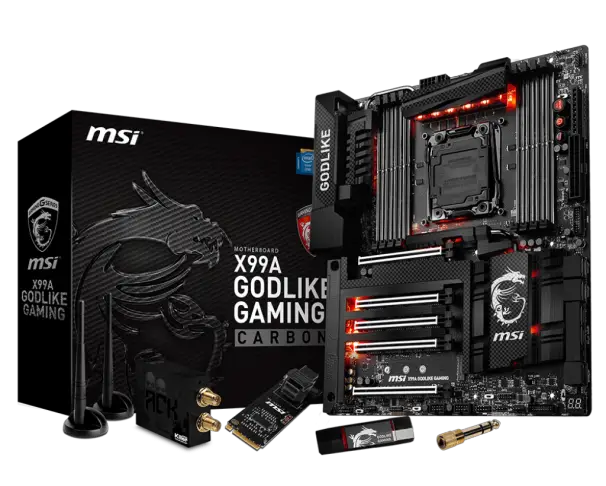 X99A GODLIKE GAMING CARBON motherboard triumphed with a Taiwan Excellence Award for its extraordinary technical ingenuity and excellent design. This time at the MSI booth VR demo zone, gamers are welcome to experience the amazing and intense VR game Xortex from The Lab by Valve with X99A GODLIKE GAMING CARBON motherboard. Are you qualified to ace at Xortex? Come and join us to experience an all-immersive virtual reality world.
MSI GeForce® GTX 1080 Founders Edition Graphics Card & MSI Electric City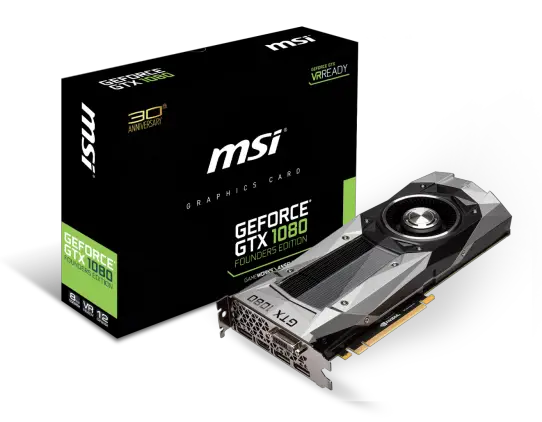 The performance of GeForce® GTX 1080 Founders Edition graphics card is astonishingly more powerful than two GeForce® GTX 980 SLI and last generation's flagship TITAN with less power consumption, which efficiently utilizes power and lead us to a total display revolution. Do not  miss the opportunity to experience MSI Electric City with GeForce® GTX 1080 Founders Edition graphics card at VR demo zone. Created by Unreal Engine 4, MSI Electric City is a new VR game with detailed lights and shades, magnificent scenery and architectures. Integrated  with the original music production and the best visual & sound effects, MSI Electric City takes the players to a futuristic city they have never seen before.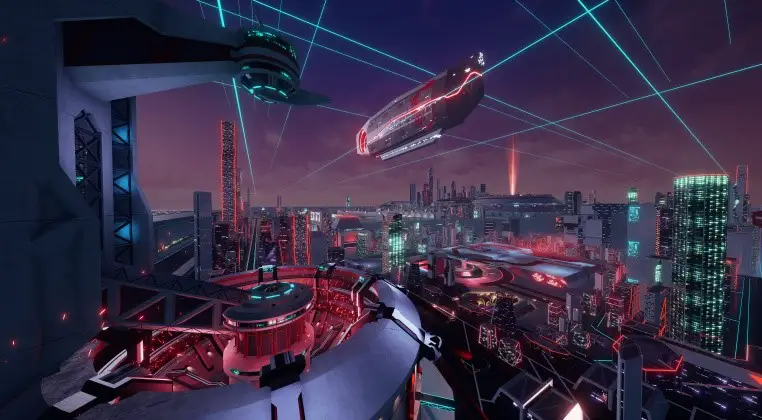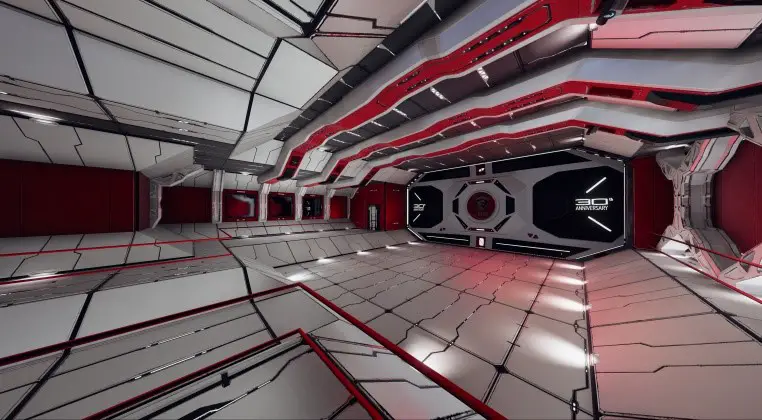 For more information about MSI's complete line of award winning products, please visit www.msi.com