Last updated on March 26, 2023 8:29 pm
When novice buyers first become aware of the 420mm class of AIOs one of two things happen. They either go 'nope that is just too big' and step back to 280 or possibly 360mm class AIOs; or they think that because the difference in dimensions between a 280 and 360 is larger than the difference between a 360 and 420 that the 420's increased difficulty is not that big a deal. They are both right and wrong.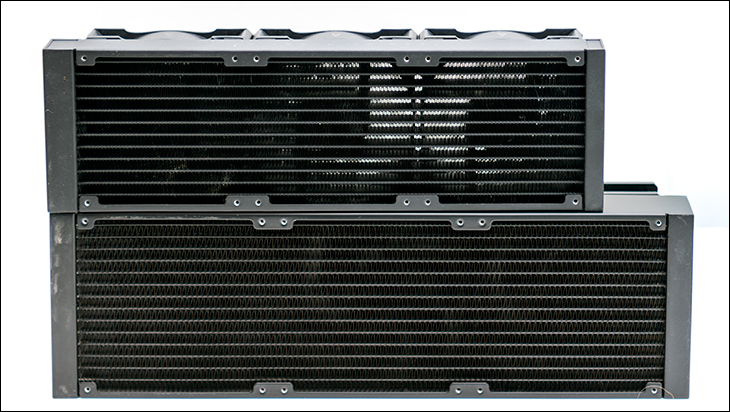 The first group is right in that they can be a bloody nightmare to work with. The same is true of the second group… as 360s can be a royal PITA in some PC cases so of course 420 are going to be PITA too. It just is that very few cases outside of 'cube' or 'super tower' even claim to be able to handle 420s. Of those that do… most can only claim it on a technicality. So that single step up in size does make a difference. Typically, a rather large difference. Let's take two super tower cases for example. The Phanteks Enthoo Pro (gen 1 not the dumpster fire that is gen 2) and the Fractal Design Define 7 XL. These are rather big cases. We know of no one that would dispute that fact. Both however barely work with 420mm AIOs and both require sacrifices/compromises in order to make them work.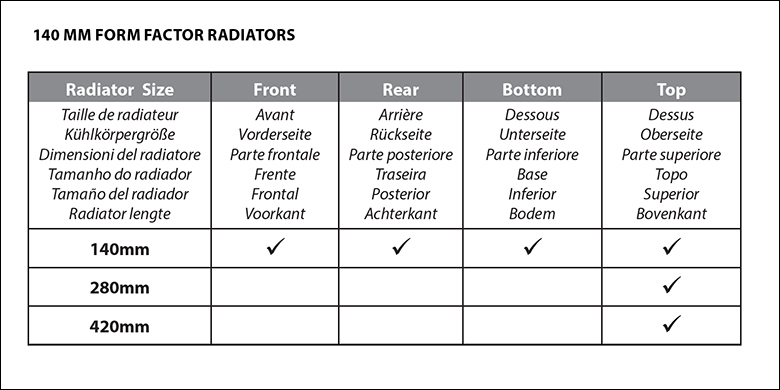 The Enthoo will make you put it in the top of the case (where AIO's typically live) but you really will need to place the intake/outtake outlets on the rad at the front of the case… unless you want to give up on the idea of installing a 120/140mm rear exhaust fan. If you do use this front port orientation, the tubing will cover anywhere from 2 to 3 of the front 5.25 bays. Where the Artic Freezer 420 II is also 65mm deep (38mm for rad + 27mm for fans) it will also overhang the motherboard and make your motherboard decision critically important. Basically, this cooler is going to hang way down and over the motherboard in the vast majority PC cases. So VRM heatsink height is going to be vitally important to even getting the system built. Even simple things like keeping wires from being sucked in and destroying one of the P14 fans, or even what RAM you use are going to be… interesting problems to solve.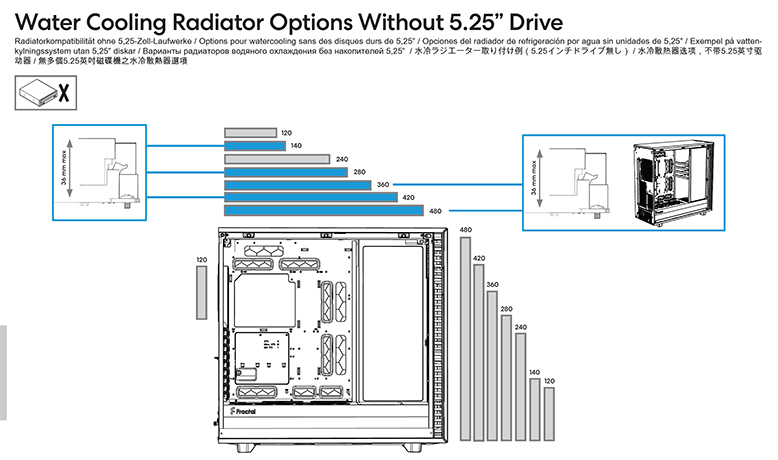 The Fractal Define 7 XL will allow you to use either a top or front mount setup. Regardless of which option you choose… see above for issues you are going to have to contend with (and realize that even this big case only comes with 2 5.25 bays and firmly states a max height of 36mm for RAM). These are just two examples of Super Tower sized cases and the extra baggage that comes along for the ride with 420 AIOs. The severity of these issues only gets worse the smaller the case. For example, when you go down to normal sized 'full tower' cases the overhang issues really go from bad to worse. Move down to mid-tower? Fuggedaboutit. Even if you find a case with 420 rad compatibility… that is a recipe for pain. That is the very first issue you have to overcome: case limitations. Ignore this at your sanity's peril.
Both groups however are also wrong as there are decent to excellent cases out there that can honestly handle a 420mm AIO. They all just are designed with water cooling enthusiasts in mind. Not your typical buyer. For example, nearly and decent 'cube' style case (e.g. various mountain mods models) will allow this big boy to slip right in with about the same number of issues that normal cases have with 280mm AIOs. If the thought of a big honking cube of a case does not appeal, other examples include the Thermaltake Core W100, Core WP100, Tower 900 models. These too are not small cases. They are big and they are tall by even 'Super Tower' standards. They just are 'small' in comparison to the footprint of a cube case. Once again, if you do your homework this is not a deal-breaker of an issue. It just is a major issue you cannot ignore.
Beyond this 'extra special' problem to solve, 420mm radiator based AIO's also come along with all the baggage of 360mm class AIOs. These include really needing an extra set of hands during the installation process; increases chances of damaging both it and the motherboard if dropped during said evolution, increased chances of fan failure compared to 240/280 class AIOs (as you are dealing with three not two mass produced items); etc. etc. etc.
Basically, as you move up in radiator size, your margin of error gets smaller and smaller. Please do not get the wrong idea. Things are all relative. It is not like you will be trying to do brain surgery with a rusty spoon while in the bed of a pickup truck that is barreling down a dirt road. It just it that 420mm class AIOs are the least novice friendly of the bunch. You do have to do your homework. You have all but settle on it first and then choose the rest of your system based around the CPU cooling solution. You will need a friend just to wrestle the darn thing in place. But these are all problems that can be solved. If you do solve them then this extra-large AIO can provide cooling and noise performance that is unmatched by smaller AIOs.
Equally important is once you do solve all the issues that come along for the ride, the actual installation is exactly the same for the Freezer II 420mm version as it is for say a 240 or 360. This means you will be using installation hardware that is well thought out, well-engineered, and does get the job done… or at least will get the job done as long as your motherboard's socket type is on the list of compatible options and the CPU manufacture's name begins with an 'I'. Basically, if you have a really old Intel (775 or 1366) based system, or anything older than AM4 (or have ThreadRipper) based system the included hardware will simply not work, and AMD AM4 users will have a harder time than Intel users.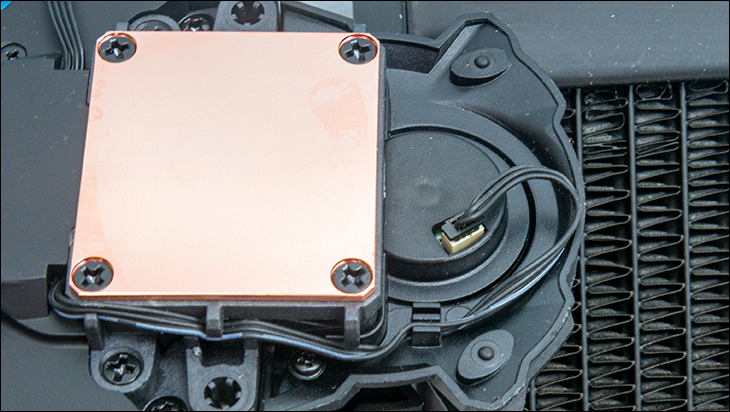 That last caveat is because the Freezer II was designed around Intel consumer CPU's dimensions and architecture. This not only means cooling a 37.5mm square instead of 40mm square, but also one central hotspot vs. "two hotspots + a warm spot not exactly where the design team thought they would be". This latter really is not the fault of Arctic. Most 'modern' AIOs used Intel during their early waterblock design stages. More importantly, Artic are one of the few to quickly realize that you cannot treat AMD Ryzen CPUs like Intel CPUs. They are just too different in how/where they produce heat. Thus, the offset mounting tweak to Freezer II hardware was created. Does offsetting the waterblock work? Yes. It can indeed potentially lower temperatures a couple degrees, but where the Freezer II's waterblock's footprint is honking huge for piddly little consumer CPUs… the block will be outside the AMD CPU mounting zone specifications.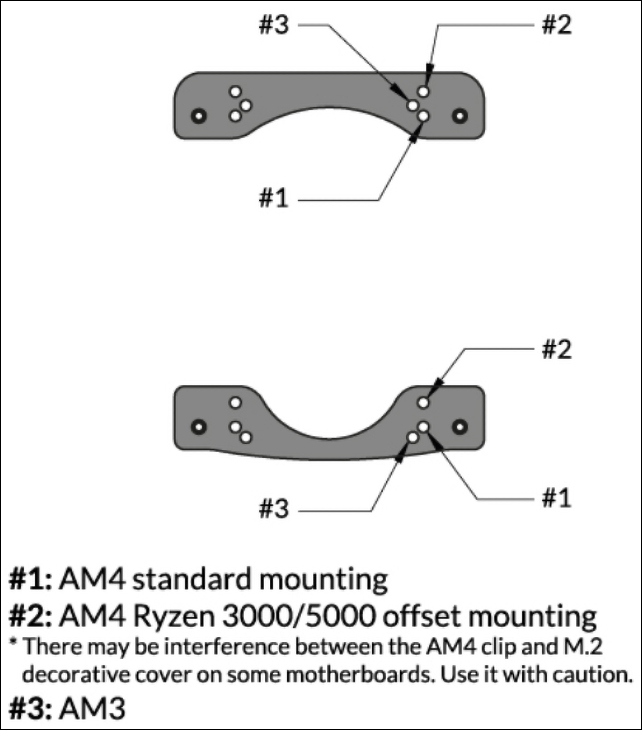 On some motherboards this does not matter (much). On others the offset mounting idea will simply not work… as the waterblock will be touching a M.2 port, a VRM heatsink, etc. etc. etc. Basically, bad things can happen when you go outside the box that AMD specified.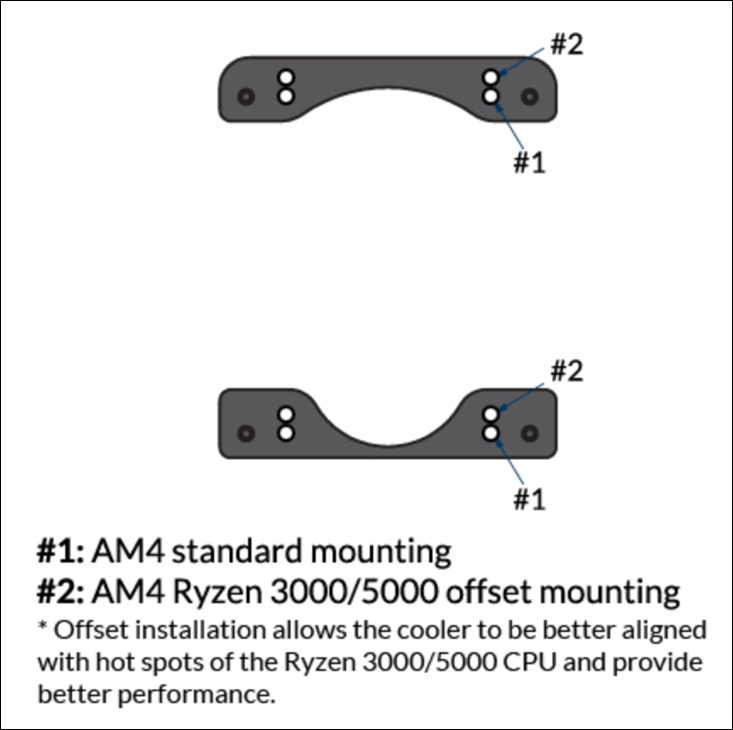 Arctic has improved things to some extent via their 'rev.4' update but it still is not perfect and can never be perfect. Motherboard manufacture's expect CPU cooling manufactures to respect AMD's specifications (and Intel for that matter). Once outside this 'zone', Z-height restrictions on various parts are loosened to say the least. This issue will further increase the importance of proper motherboard selection, but is not limited to just the 420mm variant – all Freezer II's suffer from it. Thankfully, the included AMD hardware includes both 'old school' and 'offset' mounting options (rev.3 or rev.4). As such we would recommend a trial run before you apply any TIM to make sure it will work in the offset configuration on that particular motherboard.
Overall, we consider the Freezer II 420 to be about average for installation issues (for its class), with above average hardware. As such still room for a Freezer III to improve things but still darn decent all things considered.