Last updated on May 24, 2023 10:30 am
ID-COOLING
Teamed up by a few veterans from PC industry, ID-COOLING was officially announced to the world during Computex 2013. The mother company of ID-COOLING is the cooling solution provider for many motherboard and VGA card brands for over 10 years. ID-COOLING is specialized in CPU cooler, VGA cooler, built-in cooling case, computer case fans, server cooler and etc.
Having been a certified supplier for world's top information companies such as Cisco, Alcatel-Lucent, Huawei, Lenovo, etc. ID-COOLING accumulated a good reputation for strict quality control, fast service and innovative solutions.
In thermal solution field, ID-COOLING keeps the pace with the latest technology in the process of making the latest heatsinks for up-to-date enthusiast VGA cards for both Nvidia and ATI. Through years' determination in thermal design, ID-COOLING developed many new cooling ideas, including heatpipe, vapor chamber, cold plate technology.
Ensured by independent RD team, ID-COOLING is capable of providing the instant product development and fastest customer support. Customer satisfaction is the top priority of the company, from the CEO to the field workers

ID-COOLING Releases T60-SFX Mini Gaming Case
A Compact Design Made of Aluminum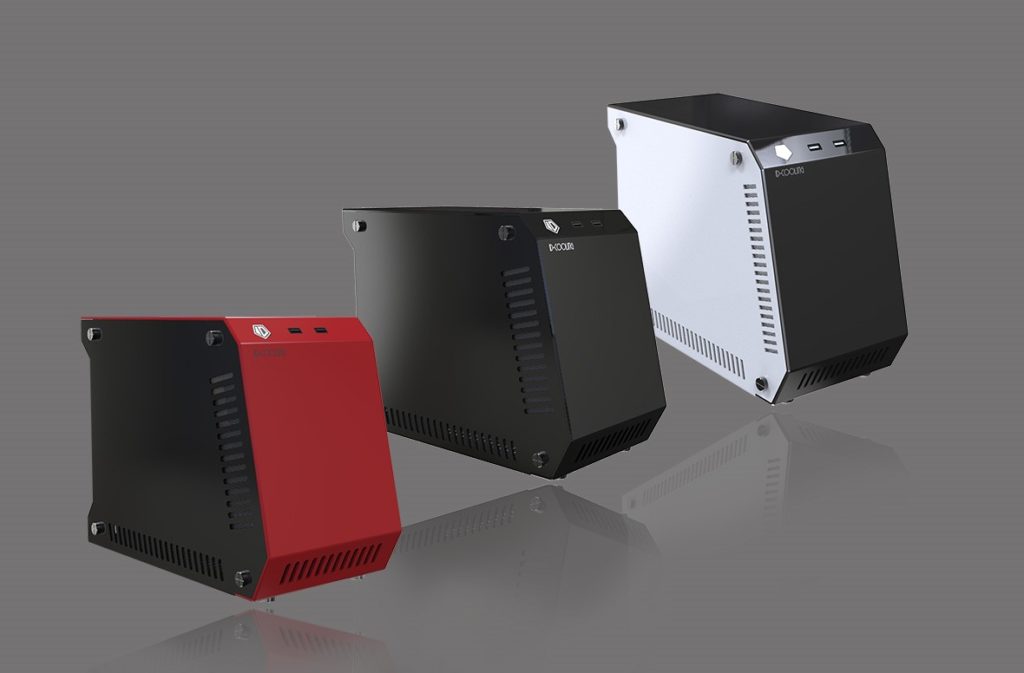 Aug. 21, 2014 – ID-COOLING releases the second Mini Case T60-SFX in the Mini-ITX Series. As an old manufacturer of cooling products, ID-COOLING developed V.C.V.P. technology for CPU Coolers. Silencer-ITX is their first compact case in the form of passive solution for silence lovers.
The new Mini Case T60-SFX is also featuring compact design. Although small, this case is able to accommodate one SFX power supply, Mini-ITX motherboard, tower CPU cooler height less than 124mm, and dual-slot VGA card up to 260mm. As to hard disk, you can mount one 3.5" HDD and two 2.5" HDD/SSD at most. There's one 92mm fan included on the rear as a pull-out fan.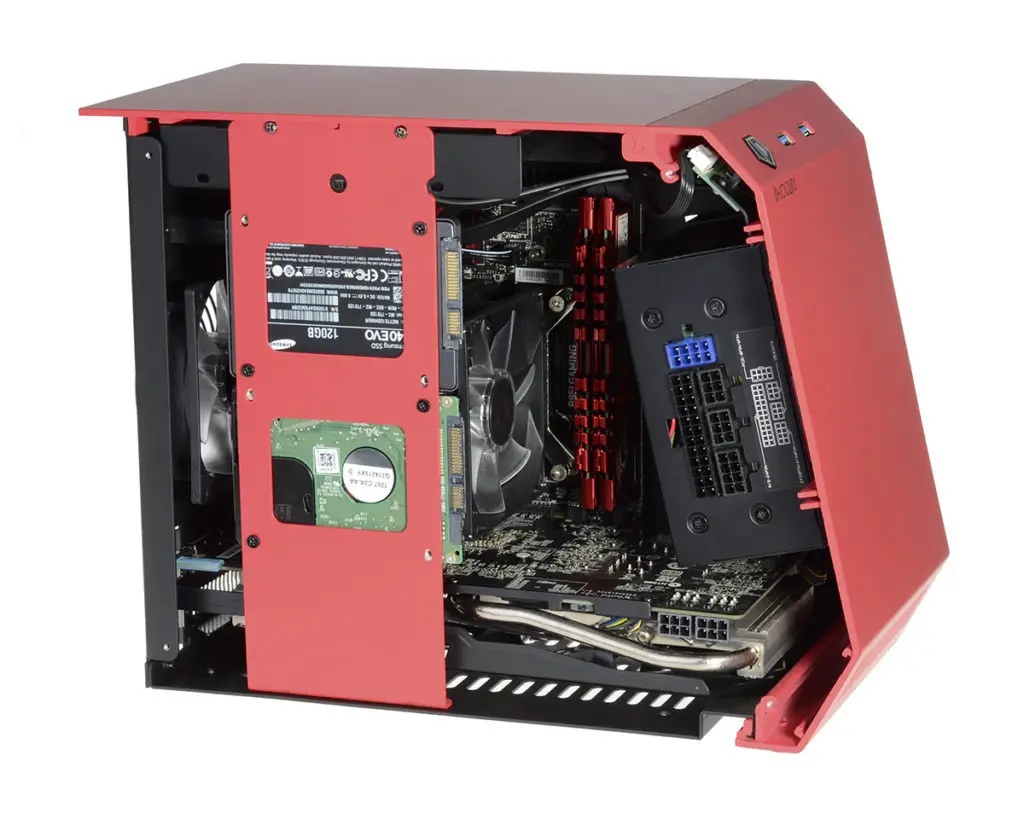 Full case specifications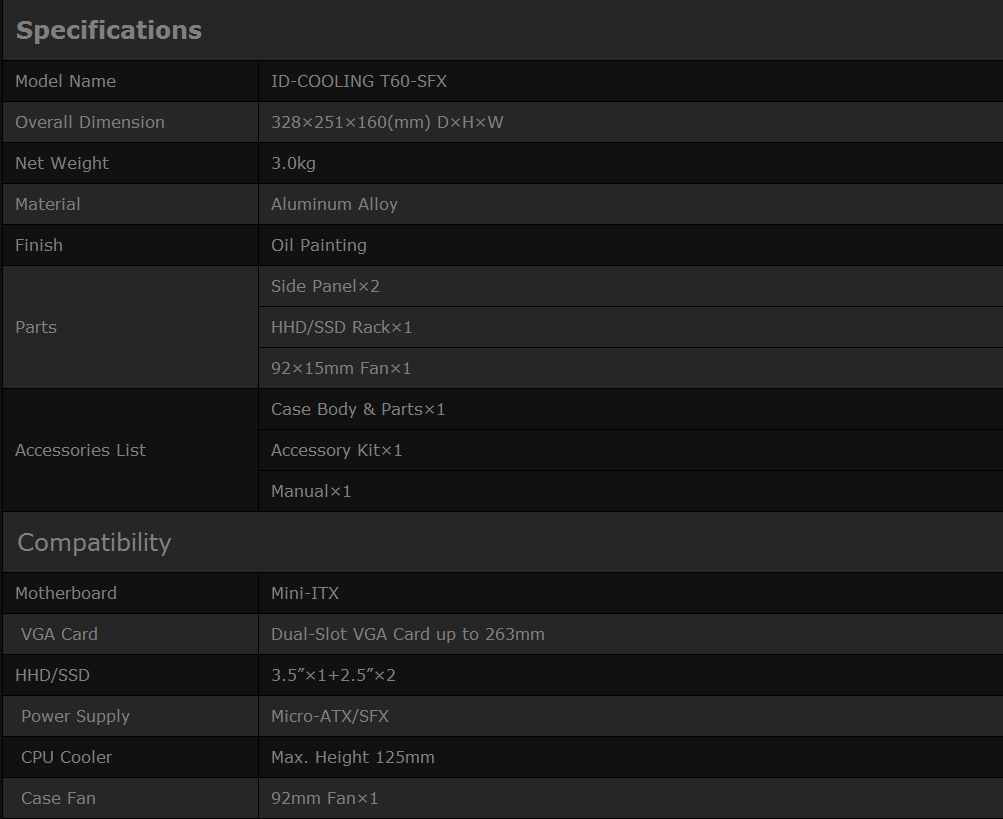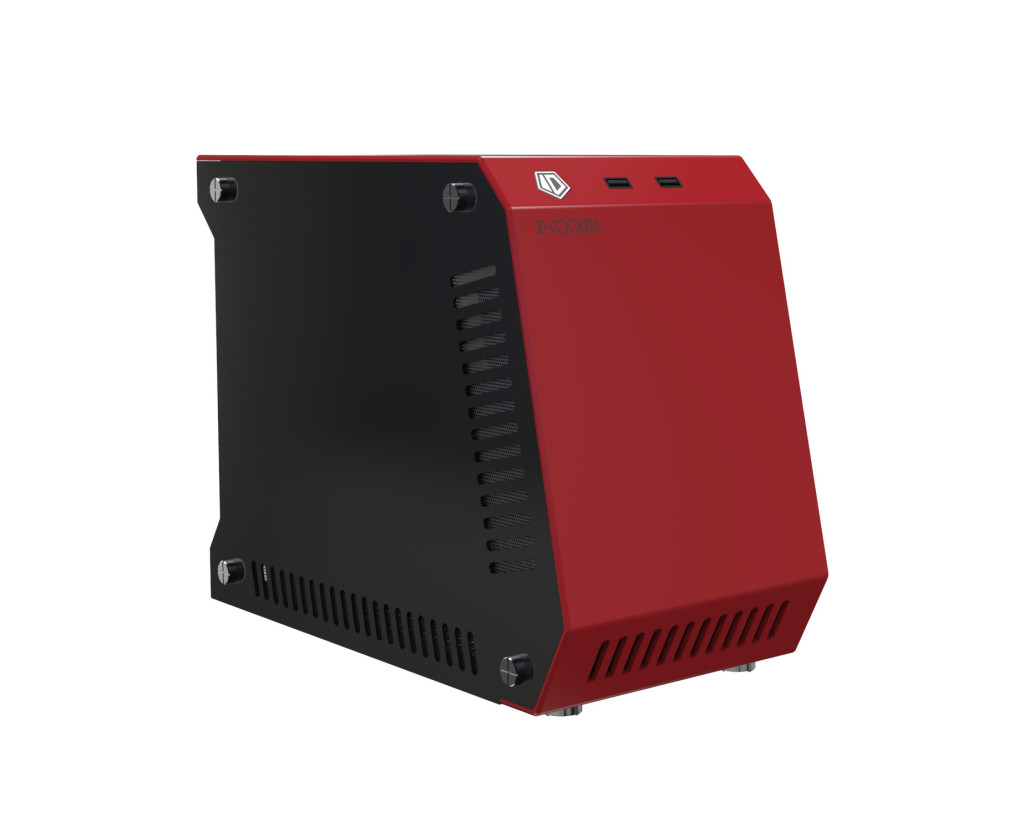 Made of aluminum, net weight is 3kg, easy to move around. Overall dimension is 310X252X128mm.
The MSRP for this Mini Gaming Case is $79.99.
Closing Statement:We at Realhardwarereviews.com are looking forward to seeing more and more companies filling the ITX gaming segment, slowly ITX has gone from a niche to a norm. With this new impressive offering from ID-COOLING it looks like soon companies like Bitfenix and Corsair will have a run for their money in the market of sleek ITX cases with a price point that cant be beat.