Last updated on September 22, 2023 10:33 am
Force GC30 and GC20 are the all-new game controllers from MSI. These new controllers are cross-platform working on Windows, Android and popular gaming consoles easily. Unlike most controllers on the market, you can go from a normal 4-way D-pad to an 8-way D-pad easily by adding a metal cover that is magnetically attached.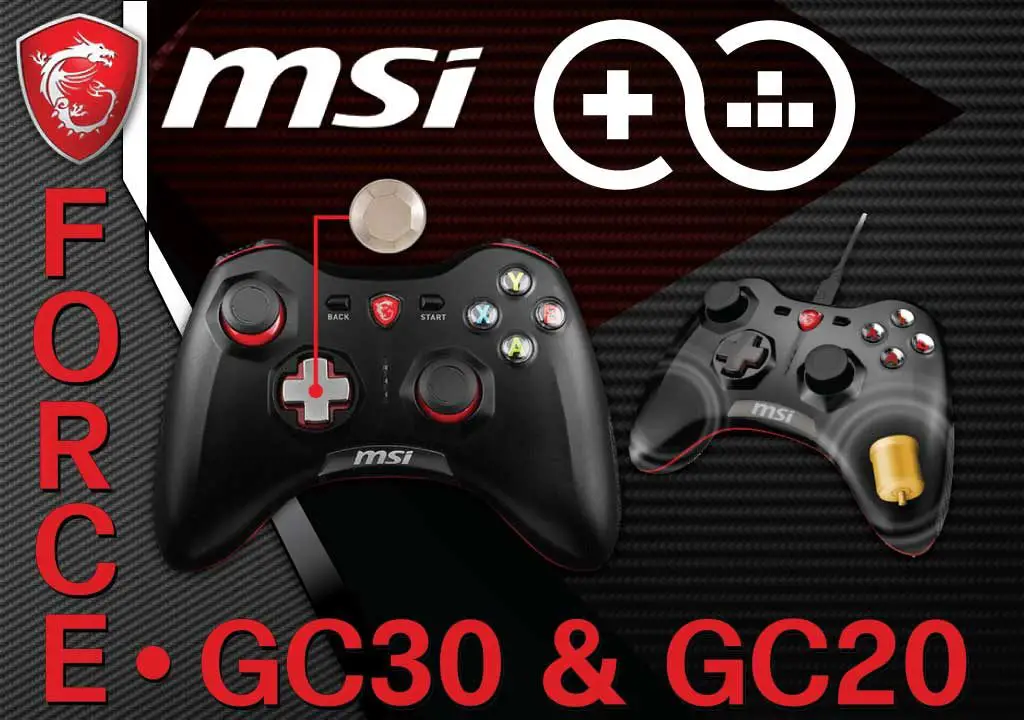 The controllers are ergonomically designed with rubber side grips on both handles for long-term play. They offer dual vibration motors for haptic feedback.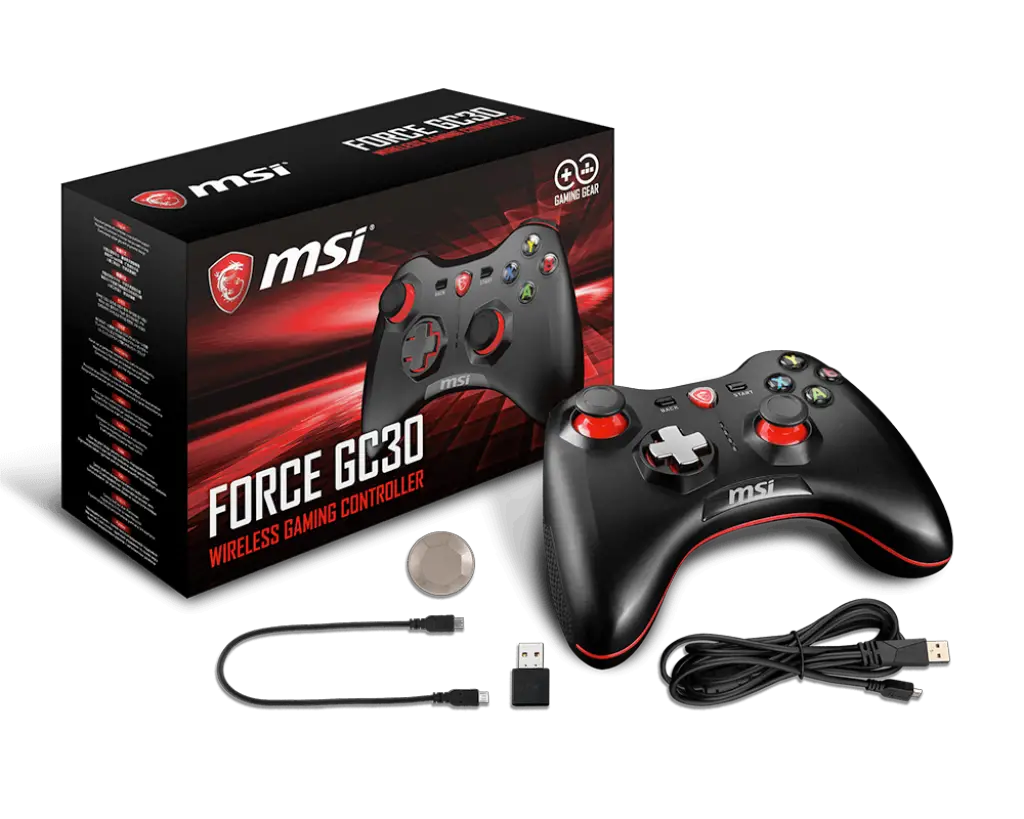 The Force GC30 controller is wireless (with wired mode too) while the Force GC20 is wired only.
Q4 2017 is the expected time for the arrival of the new MSI Force GC30 and GC20 controllers.
Please visit the official website for more information at: