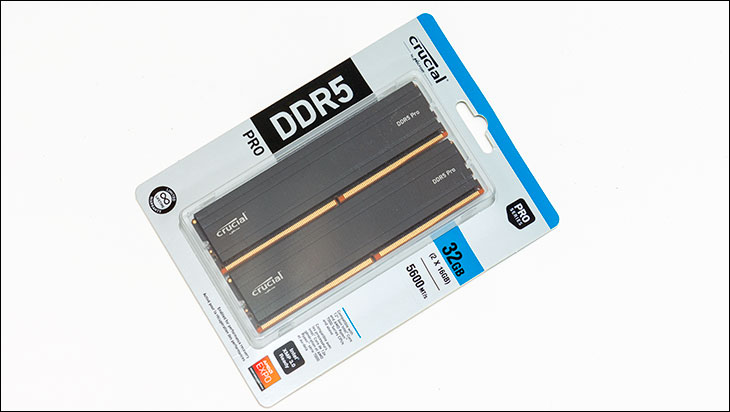 Unlike Crucial's Valu… err… Stand… errr… "Classic" series of DDR5 RAM options, the DDR5 Pro and DDR4 series does not take the simplistic 'clamshell with a sticker on it' approach to shipping containers.
Instead, the Pro series goes back to a more middle ground approach to shipping containers. One that old-school Crucial mainstream models successfully used for years. This is perfectly acceptable as the new Pro's are not meant to be the modern replacement of Crucial's "Elite" series. Instead, they are more like this generations Ballistix; albeit with a more serious and less bombastic approach to RAM aesthetics. Which we kind of like. Keeping costs down while still including both a smorgasbord of information and decent protection is a very good place to be.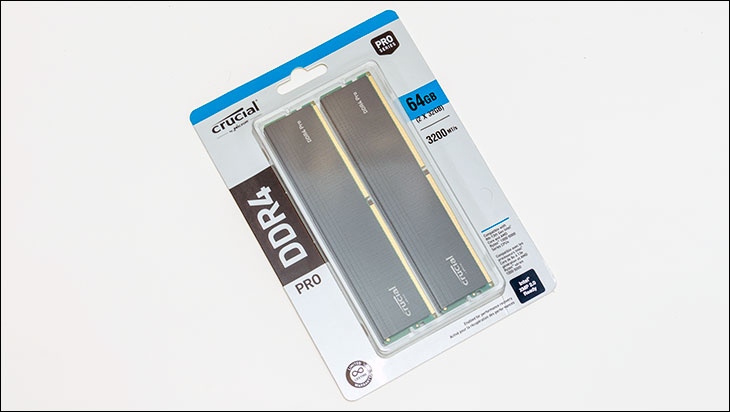 Sadly, there are downsides. Two to be there are two obvious ones. Firstly, some may find the gray color pallet to be a monochromatic and/or boring for their tastes. We understand that Crucial are by their very nature rather conservative; as such, we think this is actually rather bold for a 'Pro' branded series. You may however disagree. The big issue is that it is just too gosh darn easy to mix them up. We even accidentally placed the wrong type of RAM back in "their" sleeves during the photo-session, and if we do it… any one can do it. This goes double if you purchase at a local bricks and mortar store where you could easily pickup a kit of what you think your new system needs… just to get home and realize it is the wrong generation of RAM. So be careful and pay attention to the label, lest you end up having a very bad build day.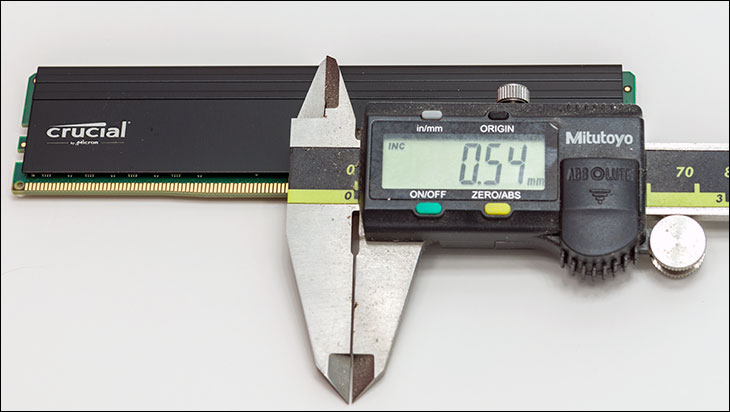 Moving on. Even with just a quick glance you can easily see what noticeably separates the Classic series of DDR4/5 from the new Pro(fessional) variant: heat spreaders. To be precise Crucial is using two-piece aluminum alloy heat spreaders that are extremely low profile.
To be precise they add a mere half(ish) of a millimeter to the height of both the DDR4 and DDR5 Pro models. This does a few things. Firstly, an extra half millimeter is the same as saying nearly zero increase in compatibility issues. Something many, many other DDR5 heat sink clad models can not boast of offering. Next, while we doubt most owners of either Classic or Pro variants will ever overclock their RAM high enough to warrant the necessity of heat sinks, having a heatsink for DDR5's integrated PMIC is a good thing. A very good thing as they take (a nominal) 1.8volts and reduce it down to 1.2volts (for example)… which in turn creates heat. While they do not typically run all that hot, there is the reason the PMIC is invariably on the side of the PCB facing towards the CPU: to (hopefully) increase the air flow the PMIC has access to. So, the increased surface area the heatsinks offer the PMIC (and RAM ICs) equates to more optimal temperatures of these (pardon the pun) crucial components.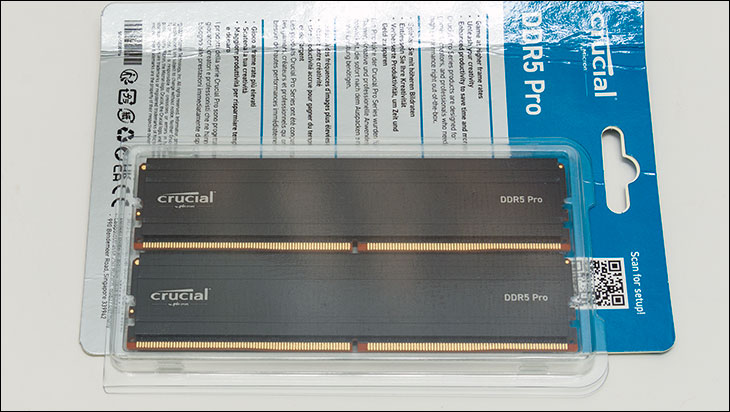 For those interested in such things, there are still not that many Power Management IC options to choose from. However, unlike the Classic models we have looked at the past (which used either Anpec or Renesas), the Pro DDR5-5600 is using Monolithic Power Systems' MPS5431-GLT. This is actually the first time we have come across this particular PMIC but as long as you are not planning on feeding above 1.3v to the RAM ICs it really is a Ford vs. Chevy type deal. They all get the job done, and at the end of the day they all are extremely reliable.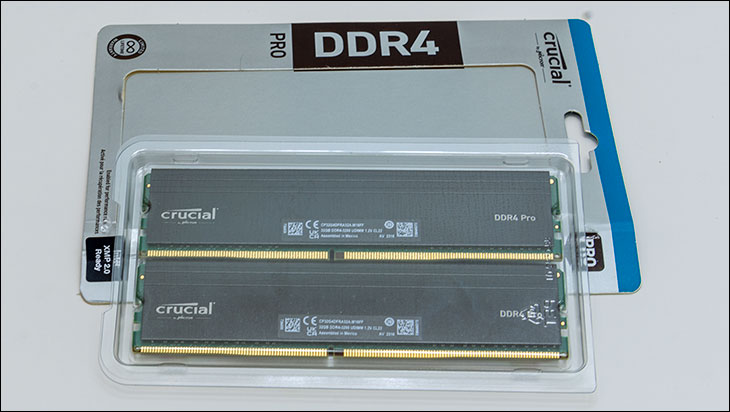 The other main thing the inclusion of deep, dark… rich black clad heatsinks is that they massively increase the final build's aesthetics. Make no mistake, the black PCB both the DDR5 Pro and DDR5 Classic series uses is eons better than what the last generation 'green sticks' could do, but quite honestly these heat spreaders do what all good RAM kits should do: blend seamlessly in with the motherboard so as the improve the overall aesthetics.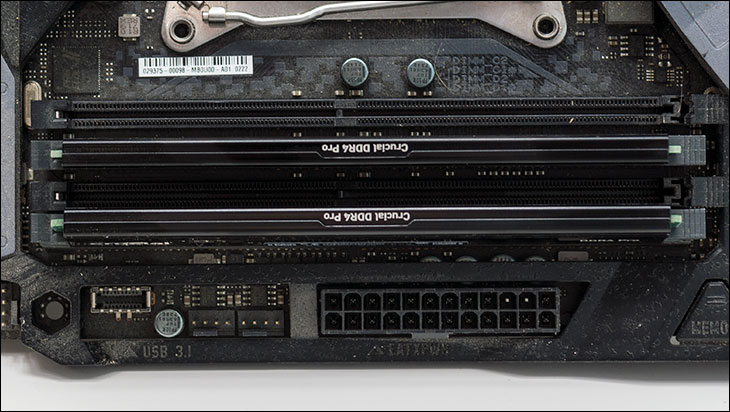 Arguably more impressive, is the DDR4 Pro series absolutely smokes the Classic DDR4 series… as they both are using the 'original green' solder mask (aka the 'plastic paint that protects the circuits' that makes a clear PCB appear green/black/etc.) and saving maybe a cent or two per DIMM over black solder mask. As such those heatsinks pay major dividends in the final builds looks department and make the choice of professionals easy: spend the extra $27 and "Go Pro".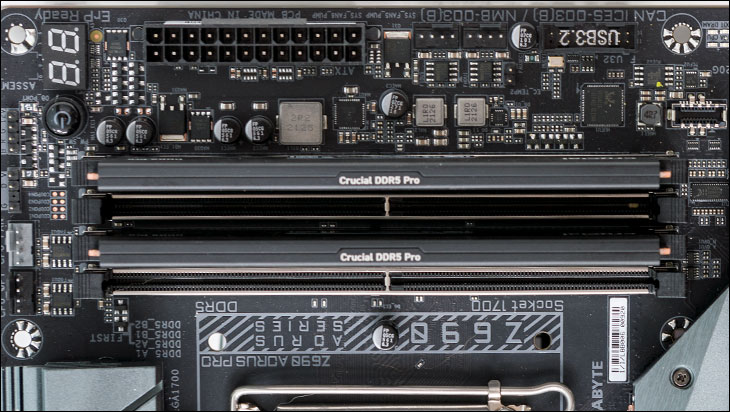 Usually when a company offers both a high end and value flanker options the RAM ICs used do vary. Afterall, good RAM is expensive, lower binned RAM… is not. This rule of thumb however is typically not applicable to Crucial. As the customer facing arm of Micron Crucial gets the best of the best of the best from each fab run. So instead of being 'obvious' differences between the RAM ICs used in the Classic DDR4/5 vs Pro DDR4/5 series it is more accurate to say that the Pro series goes through more factory testing. Those that past the extended testing process go into the Pro line. The ones that do not, get tested to see if they will pass the Classic standards. Those that fail that easier standard… get sold to 3rd party companies.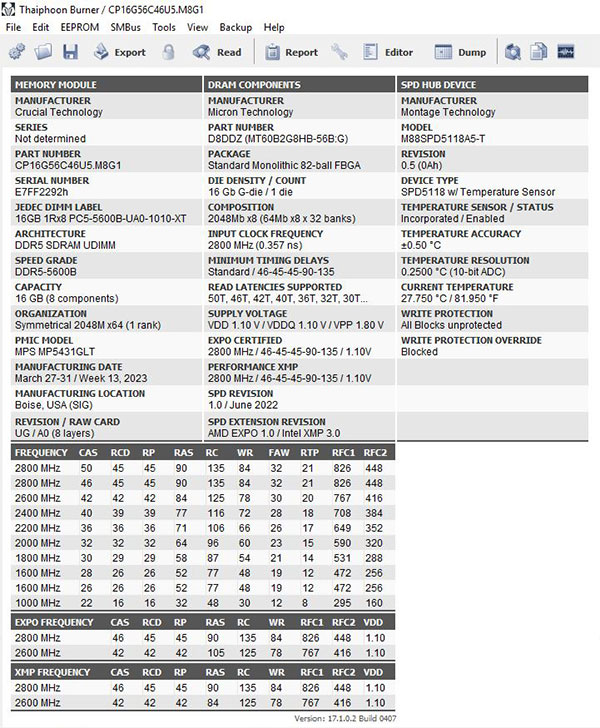 This is why seeing the Classic DDR5-5600's D8DDZ (MT60B2G8HB-56B:G) RAM IC's also used in the Pro DDR5-5600 is not surprising. They are similar, but not the same… even if they come with exact same JDEC, XMP, and even AMD EXPO timings programmed on to their SPD.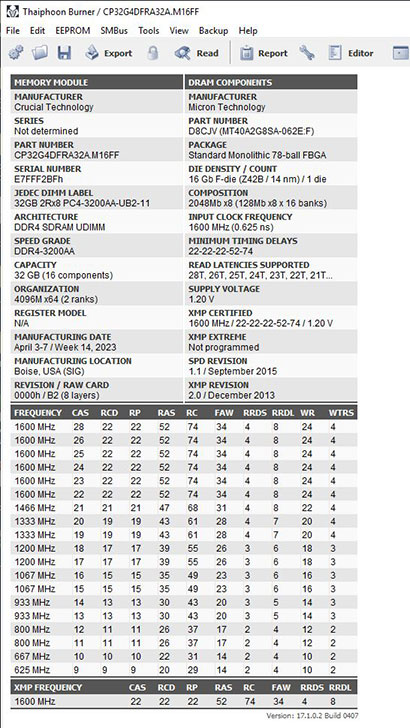 This also holds true for seeing the Classic DRR4-3200's D8CJV (MT40A2G8SA-062E:F) RAM ICs also showing up in the Classic DDR4-3200 kit.
This "similar but not the same" point of view is key to understanding why the Pro options should (and do) outperform their Classic counterparts. For example, the DDR4-3200 Classic 64GB kit usually can be pushed to DDR4-3600 when a reasonably amount of voltage is applied (1.35 to 1.4v)… but DDR4-4000 is a no go unless you are willing to push the voltage up. Way up. Even then we would have serious reservations about their longevity. The DDR4-3200 kit on the other hand is extremely easy to work with. 1.3volts will net you DDR4-3600 timings, and 1.4v will get you DDR4-4000. With that said getting tighter than 20-20-20 (aka 4000MT/s with better than 10ns latency) would have required 1.42v. Which is above our hard limit of 1.4v for reviewing… but 16-18-18 (aka 8ns latency delay) at 1.45v did pass our 24hour testing with flying colors. It just is simply too much voltage for official test results. Either way that is very, very decent for 32GB DDR4 sticks… and we just wish this kit had been available during DDR4's hay day.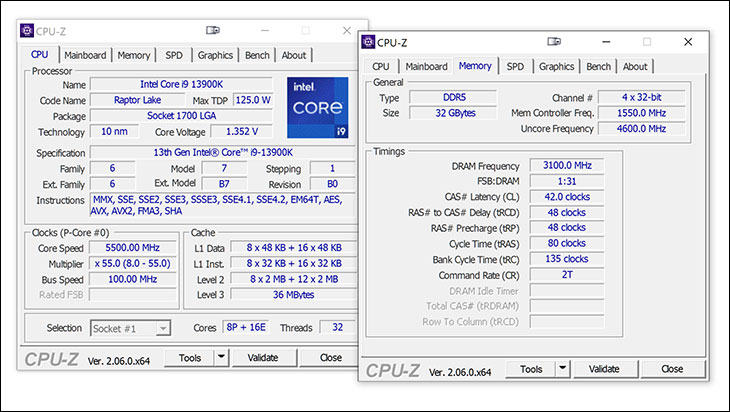 This trend further continued with the DDR5-5600 Pro series. With the Classic DDR5-5600 one can typically expect to get DDR5-6000 w/ CL40 to CL42 at 1.35volts. With the Pro DDR5-5600 kit we easily hit DDR5-6000 w/ CL40 at 1.3volts and going to 1.35v we were able to easily get DDR5-6200 CL42 stable. Put another way, in return for a minor to moderate amount of tinkering/playing we transformed a 5600MT/s kit with 16.3ns latency into a 6200MT/s kit with only 13.5ns of latency delay. All for only ten dollars extra. Now that is what we call one steal of a deal.