Last updated on May 27, 2023 2:28 pm
Today on the review bench we have the CoolerMaster MM730 lightweight Gaming mouse.
So, what distinguishes the Cooler Master MM730 gaming mouse from any other gaming mouse on the market? So, let's start with the weight! It only weighs 49 grams! Please watch the video above for the full review.
Specifications
Mouse Grip: Type Palm, Claw
Mouse Material: ABS Plastic, Rubber, PTFE
Mouse Color: Black, White
Mouse LED: Color 16.7 Million RGB
Mouse Sensor: PixArt Optical Sensor
CPI / DPI: 400-800-1,200(Default)-1600-3200-6400-16000
Mouse Tracking Speed: 400 ips
Mouse Lift Off Distance: < ~2mm / Adjustable
Mouse Polling Rate: 125 / 250 / 500 / 1000 Hz (Switch via software)
Angle Snapping: Yes
Mouse acceleration: 50g
Mouse Lifespan: (L/R switches) Optical Switches, 70 Million
Mouse Buttons: 6
Connectivity: Wired
Compatible OS: Windows 8+, macOS
Software: Yes, Cooler Master MasterPlus+ Support
Cable: Ultraweave Cable, 1.8 M (Type-C to Type-A) with Gold-plated
Dimensions: (L x W x H) 122.3 x 69.0 x 39.1mm
Weight: 48g / 0.11 lbs
Warranty: 2 years
Price Ranging from $79.99 USD (Sale price may vary)
For more info and Software download please go here: Cooler Master MM730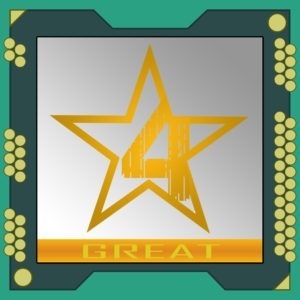 The Review
Cooler Master MM730
Overall, the MM730 is a pretty solid mouse. It has superb build quality and a strong feel about it. The only drawbacks were the clicks and scroll wheel, both of which were personal preferences, and some may regard this as a benefit. The general feel of using it developed on me, and it felt amazing in my hands, especially considering it's one of the lightest mice on the market