In a effort to  appeal to their followers and innovate in the way Bitfenix does best, Bitfenix's new releases are a thing of beauty that cater to the gamer in all of us with very "Borderlands" or "Greek Gods" themed naming.
In our last two articles we focused on the Pandora and Atlas cases, two very different cases, one focused on ITX(Pandora) and one on ATX(Atlas) but what about the growing MATX fan base?
Well look no farther as Bitfenix has you covered again with the Aegis, a feature rich MATX case designed from the ground up by the Bitfenix team.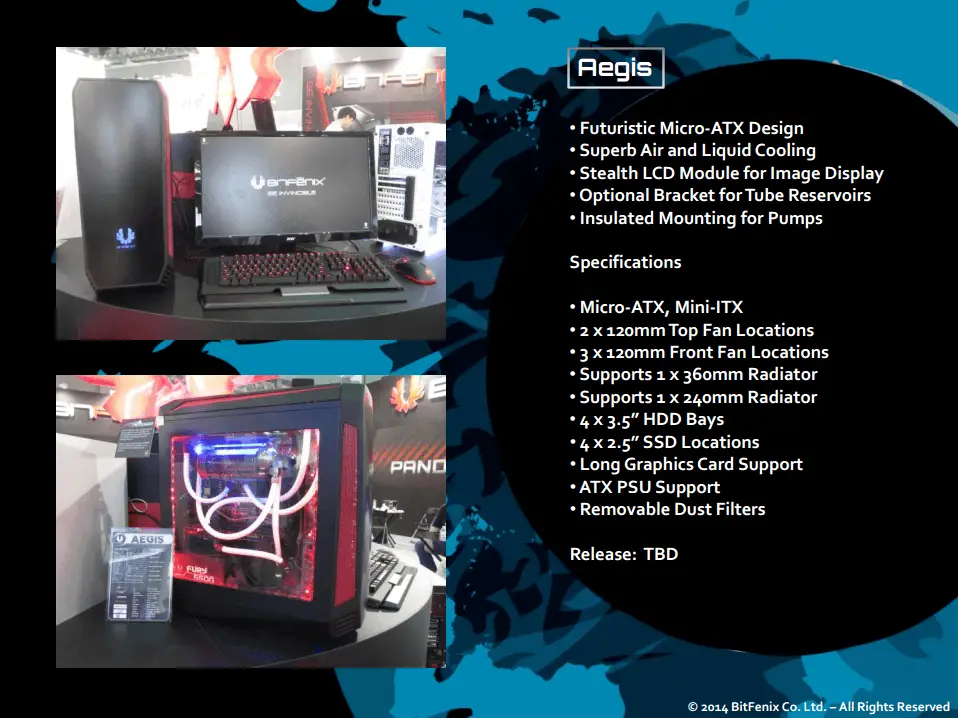 This feature rich case again like the Atlas focused on both the full watercooling generation and the AIO group of modders. With support for a 240mm and 360mm radiator in the same MATX shell, Bitfenix covered all their bases to make another massive watercooling setup.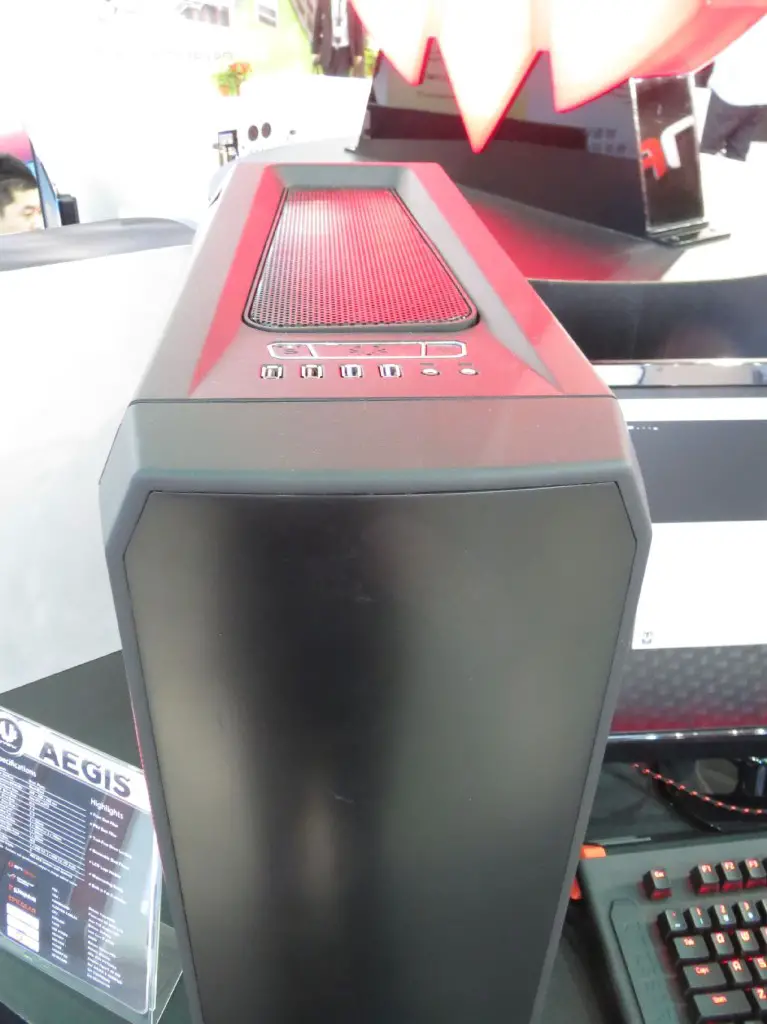 With a sleek but great airflow design Bitfenix has put a lot of time and engineering  into this design. I am sure we will see a replacement front cover for a HAF design either custom or by Bitfenix in time.
The sides of the front and top are covered in a nice air flow mesh with removable dust filers to add extra value.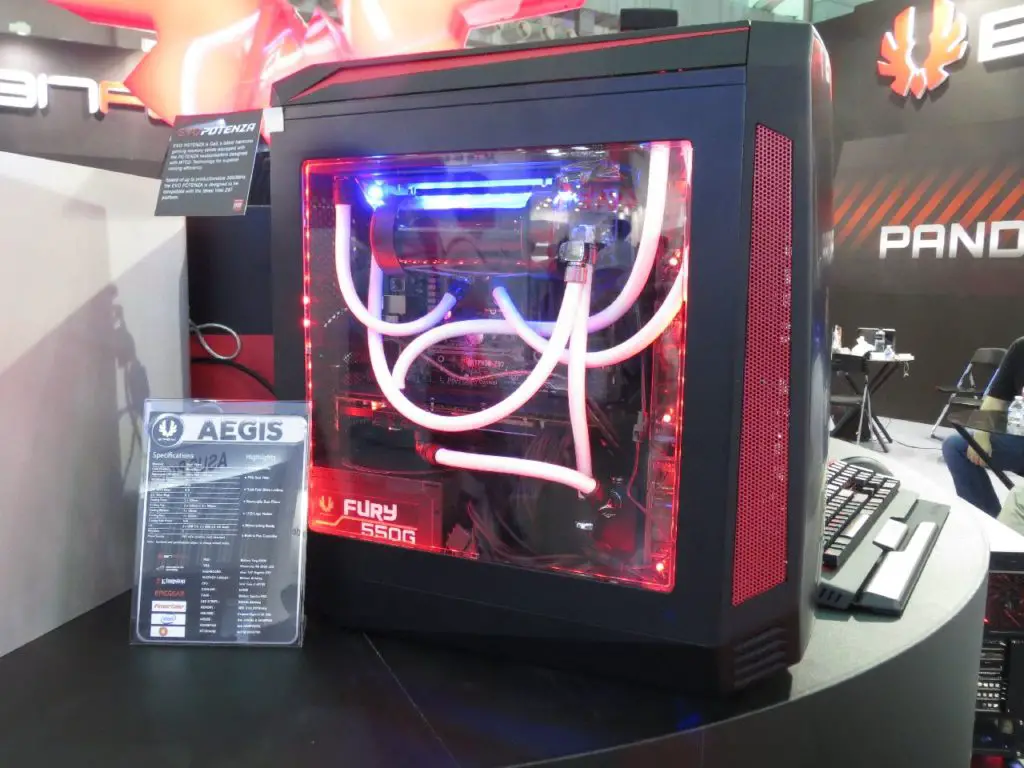 A large and well placed side window make for the perfect view of the internals of your Aegis build.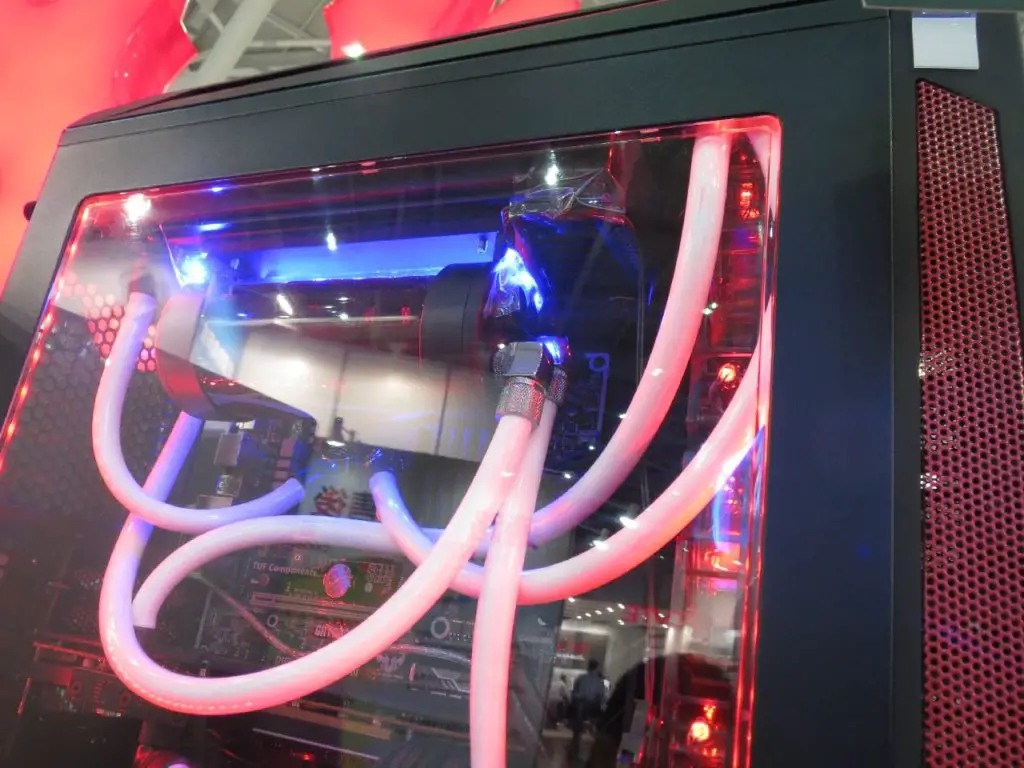 Like their other 2 new entries the Aegis is showcased well cooled to make a great example of what can be done with this great new case.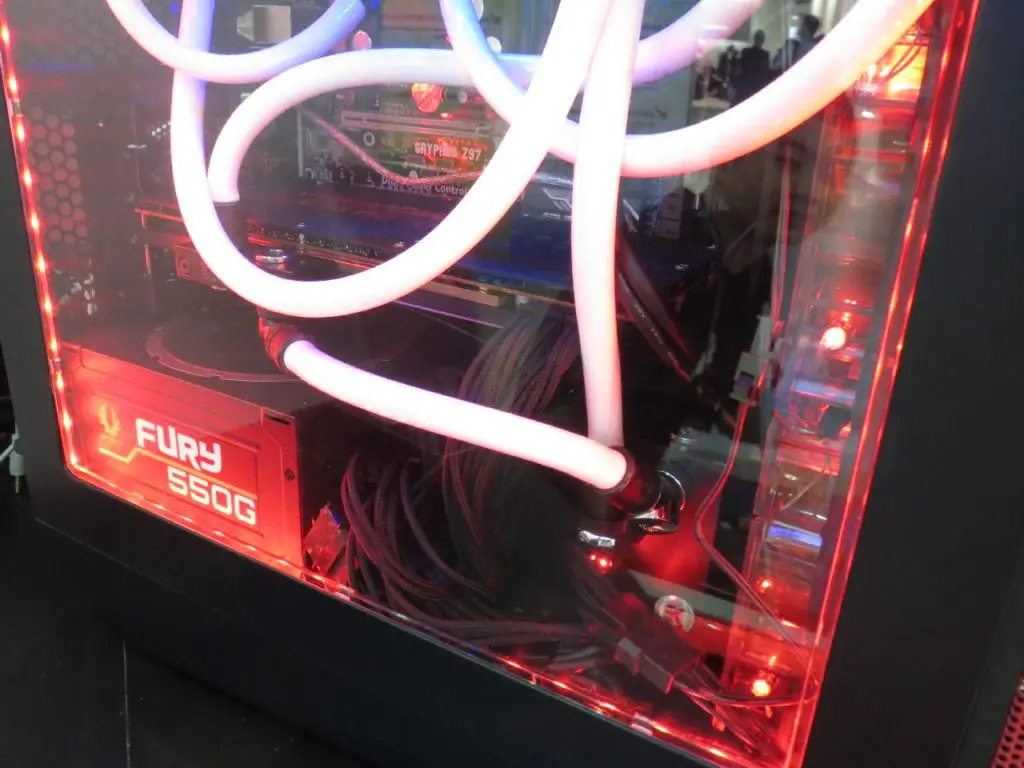 In conclusion again Bitfenix has focused on the gaming and custom market but has left this case with all you need for even the most basic builder to look like it was done by the pros. Again Bitfenix could have a great case here but like everything else the QA and price are the largest factors in this cases success.
Last we have the Recon 2. This new fan controller proves that Bitfenix listens to their fans when it comes to their revamping of products and new releases. The Recon 2 features customization in colors and with 2 different wattage channels for their fans it is great for both simple airflow fans and watercooling alike.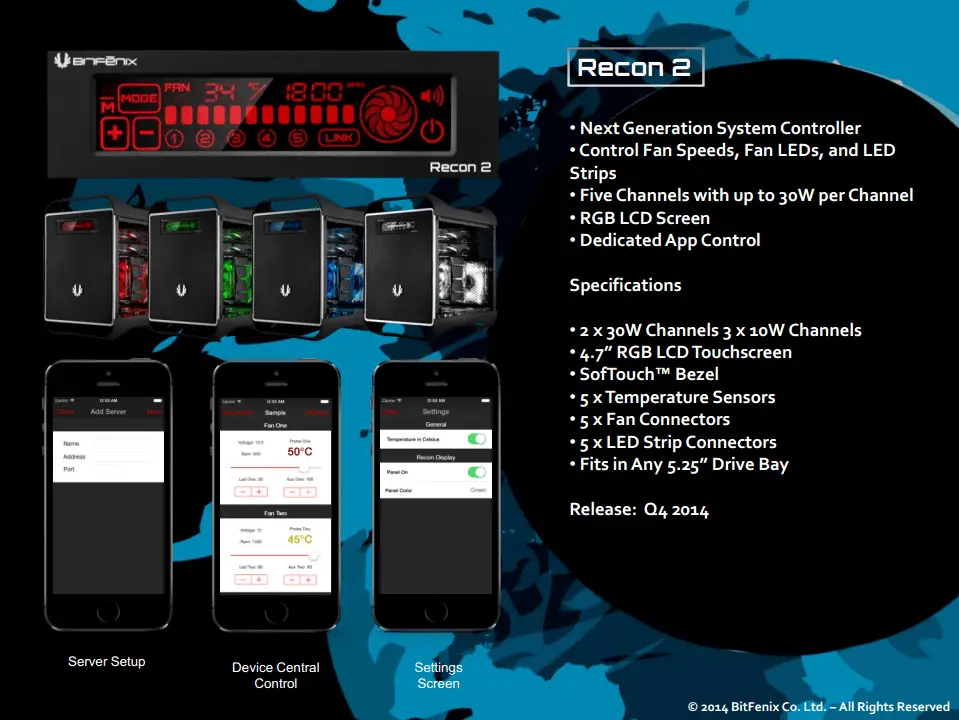 This is a feature rich controller like the first Recon, with mobile phone based controls and a standard 5.25″ mounting. Now for a question for Bitfenix, Where does the new Recon fit in with your new cases?
The next big thing in cases is removing of the old and getting rid of the 5.25″ bays. The Recon 2 could be a perfect fan controller if it comes with custom fan mounts to fit internally with the new case lines to be seen from the side window.
Again a great product release planned for Q4 2014 and we hope to see how it can do in a review around that release time.